How to Make Homemade Oat and Honey Soap to Hydrate Your Skin
Do you want to clean and hydrate your skin at the same time? Make this homemade soap at home and discover its properties for yourself.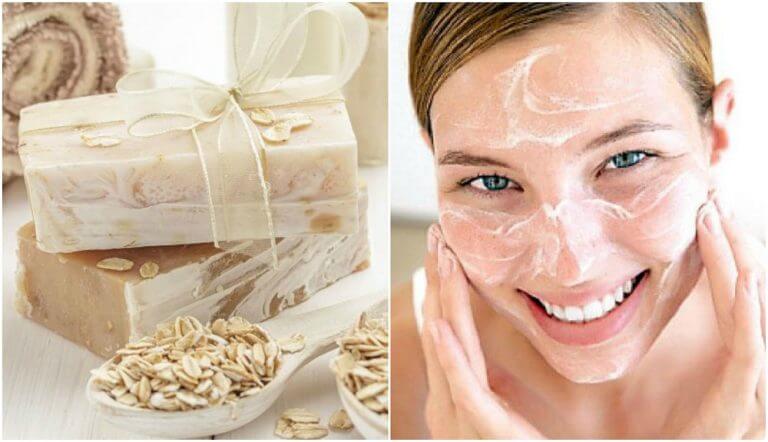 These days, we can find a wide variety of soaps that help you to hydrate your skin and protect it from infections.
These products have become essential to our personal care routine and are one of our allies for looking young and radiant.
The problem is that many commercial soaps contain chemicals that can be aggressive to the pH of the skin, and even though they aren't always harmful, they can cause allergic reactions for some people.
As a result, many people are looking for natural alternatives. There are many formulas that allow us to make soaps at home with healthier ingredients.
Among these is homemade oat and honey soap. which hydrates and exfoliates the skin thanks to its rich nutritional composition.
Are you up for trying it?
Homemade oat and honey soap to hydrate your skin
Homemade oat and honey soap has become popular over the last few years. This is not only because of its gentle formula, but also because its nutrients revitalize the skin, especially if it tends to be dry.
Free of aggressive chemicals and industrial additives, this recipe enables us to remove the dirt that accumulates on the skin. Thus, it facilitates its oxygenation process.
It doesn't affect the activity of the sebaceous glands, so it's great for all types of skin.
Benefits of oats for the skin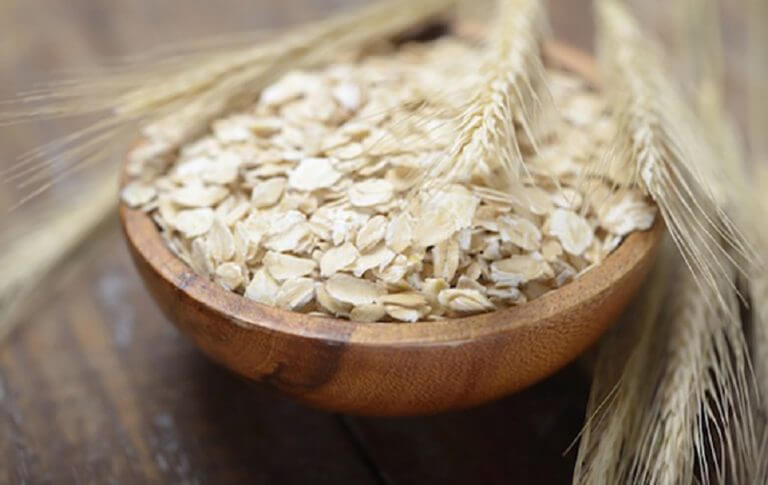 Oatmeal is used by the cosmetics industry as one of the best ingredients for protecting the skin against the attacks it receives from the environment.
This food, well-known for its high content of essential nutrients, helps to maintain an optimum production of natural acids. 
Plus, it also eliminates impurities from the pores.
It contains essential amino acids and fatty acids. When absorbed by the skin,  these strengthen its structure and help prevent premature signs of aging.
Its vitamins and minerals counteract the loss of nutrients from the skin due to the sun.
As if this weren't enough, it also stimulates cellular regeneration.
It has anti-inflammatory properties that help calm allergies and burns.
It contains saponins, a cleaning agent which removes dead cells among other things.
Finally, it helps reduce excessive oil production and is also a good remedy for acne.
Read: How to Naturally Reduce the Appearance of Age Spots on Your Hands
Benefits of honey for the skin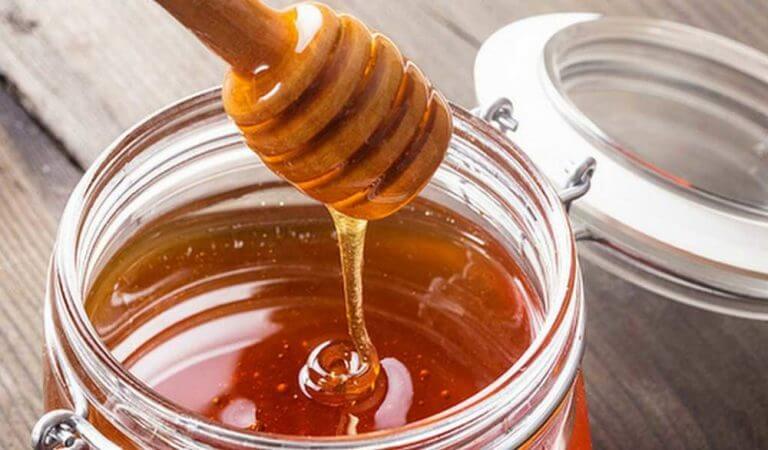 Honey has been considered a natural cosmetic for hundreds of years.
Its high content of amino acids and natural enzymes helps to regenerate the skin, counteracting the effects of the sun and toxins.
Plus, it's one of the best natural moisturizers. When absorbed, it helps retain the natural moisture of the skin without affecting the production of oil.
It is also considered to have anti-inflammatory and antibiotic effects which reduce and fight skin infections.
Its healing and regenerating power helps to keep the skin young and free of imperfections.
Using it externally cleans blocked pores and prevents blackheads and spots.
Finally, it fights the negative effects of free radicals and prevents fine wrinkles and blemishes.
How to make this homemade oat and honey soap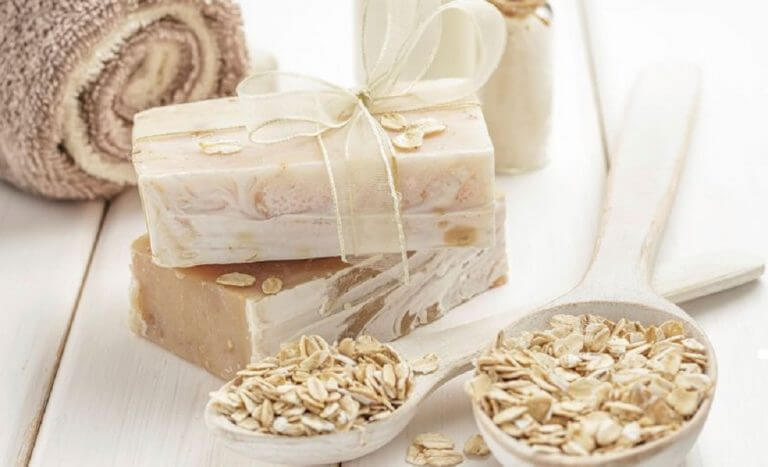 To make the most of the benefits of oats and honey, here is a simple recipe for combining them into a homemade soap.
Note: make sure to get hold of 100% organic honey, because many non-organic honeys are made with sugar and don't have the same properties.
Ingredients
1 bar of glycerine soap
3 tablespoons of honey (75 g)
3 tablespoons of oatmeal (30 g)
1 vitamin E capsule
Utensils
Heat-resistant bowl
Wooden spoon
Soap molds
Preparation
Put the bar of glycerine soap in the heat-resistant bowl and melt it in the microwave or over a double-boiler.
When it has melted, add the honey and oatmeal and stir it with with a wooden spoon.
Make sure it is all well mixed and then add the contents of the vitamin E capsule.
Leave it to stand at room temperature for 5 minutes and pour it into the soap molds.
Wait for it to fully solidify, then take it out of the molds and proceed to use it.
Method of use
Wet your skin and rub the soap into it with gentle circular massaging motions.
Allow its components to act for 3 to 5 minutes then rinse.
Use every day.
Do you want to clean and hydrate your skin at the same time? Make this homemade soap at home and discover its properties for yourself.