Aloe Vera Masks for All Skin Types
Thanks to its multiple benefits and properties, aloe vera can be good for all skin types. We only need to mix it with the right ingredients.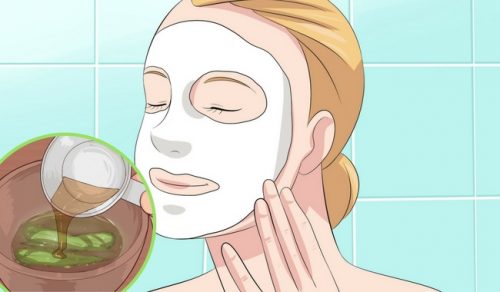 Aloe vera is a medicinal plant. It has been used for thousands of years for treating skin injuries such as:
Burns
Ulcers
Wrinkles
Acne
The nutritional richness of this great plant also makes it very famous for beauty treatments.
In this article, we want to share some aloe vera masks that you can use for your skin type.
For dry skin
Aloe masks are an ideal formula. First of all, you can create an effective and cheap treatment for your skin. In addition, you don't need to use chemical products.
Thanks to its hydrating properties, aloe is an excellent home remedy. It treats skin dryness and leaves your skin as smooth as silk.
Aloe vera and coconut oil
When your skin is dry, you need an extra dose of hydration. This allows you to prevent the signs of aging that appear with time.
Of course, this aloe and coconut oil mask is the perfect way to do it!
Ingredients
Preparation
First, take the aloe leaf and cut it lengthwise from one end to the other.
Then, take out the transparent gel from inside.
Put the gel in a clean dish and add the coconut oil.
Mix until you have a smooth paste.
Wash your face and neck. Then, apply this mask before going to sleep.
To get the best results, let it work all night long and take it off in the morning.
Yogurt, fresh cucumber, and aloe vera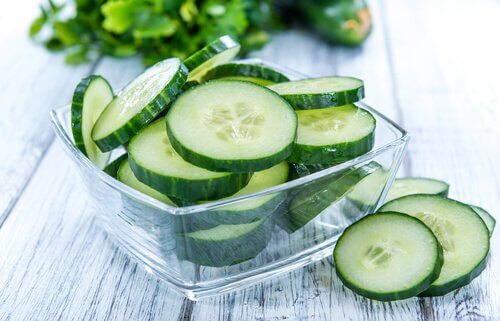 Do you want to fight dry skin, but don't like the texture of coconut oil? In this case, you should try our second aloe mask.
You'll see that it's very hydrating without being heavy.
Ingredients
4 tablespoons of pure aloe vera gel
2 tablespoons of natural yogurt
6 tablespoons of fresh cucumber juice
Preparation
Mix all of the Ingredients in a container.
Then, put the mask on your skin.
Let it work for 15 to 20 minutes.
Rinse with lukewarm water.
For greasy skin
Greasy skin has a big problem: the never-ending battle with a shiny face. Those who have this kind of skin know how difficult it is to put on makeup or treat it.
Also, it's more prone to get blackheads, pimples, or acne.
However, this natural face mask can help!
Egg, honey, barley, and aloe vera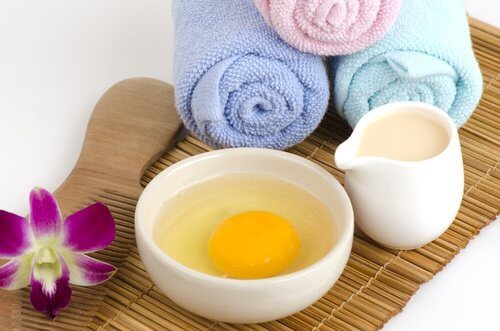 This is a very effective mask. It balances the fat in your skin without leaving it dehydrated.
Ingredients
1 egg
The gel from one aloe vera leaf
A teaspoon of honey
2 tablespoons of barley flour
Preparation
First, mix all of the ingredients until you get a paste that's almost a liquid.
Apply it on your face with the help of a brush.
When the mask dries, rinse it off with lukewarm water.
Facial rejuvenation mask
Has sun exposure given you wrinkles? Are bad eating habits starting to show through your face? If so, you'll love the next mask.
Ingredients
1 cucumber, juiced
1 aloe vera leaf gel
3 drops of vitamin E
Preparation
Wash your face well.
Mix the aloe vera and the cucumber juice. Apply it to your face so its absorbed.
When you feel your skin slightly tighten, rinse it with lukewarm water.
Take the vitamin E in your hands. Apply it using circular massages on your face until it's completely absorbed.
Aloe facial masks for getting rid of wrinkles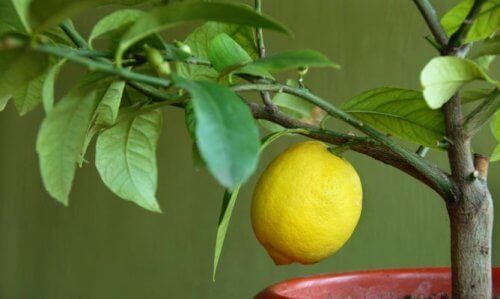 Wrinkles are one women's greatest nightmares, and they can appear for all kinds of reasons. However, there are ways to treat them.
Lemon and aloe vera mask
This is a great, cheap, and easy-to-make mask. Give it a try!
Ingredients
1 aloe vera leaf, gel removed
A lemon, juiced
Preparation
Put the aloe vera gel in a clean container.
The, juice the lemon and add it to the gel. Mix them until you get a smooth texture.
Wash your face and neck. Then, apply the paste.
Let it sit for 15 minutes. Then, rinse with lukewarm water.
Repeat this treatment every day until you have completely eliminated the wrinkles from your skin.
Aloe vera and honey
Combining the hydrating and anti-inflammatory properties of honey with the hydrating and healing properties of aloe makes a great remedy for fighting facial wrinkles.
It will make your skin super smooth all day without needing to use anything else.
Ingredients
1 teaspoon of olive oil
1 1/2 tablespoon of honey
An aloe vera leaf, gel removed
Preparation
Mix the ingredients well.
Apply it on your face and let it work for 15 minutes.
Rinse it off with lukewarm water.
Choose the aloe masks that work the best for your skin and use them. You should use them at least once per week for best results.