How to Use Coconut Oil as a Natural Cosmetic
Are you looking for a natural, chemical-free cosmetic? Look no further than coconut oil!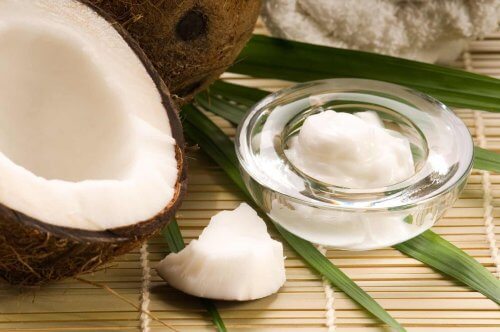 Are you looking for a natural, chemical-free cosmetic?
There is a never ending list of natural cosmetics that we can enjoy. Many times, we aren't even aware of them.
For example, coconut oil is one of the best beauty ingredients. In addition, it's as ideal for protecting your skin as it is for improving your skin's health.
Meanwhile, it provides you with a large amount of vitamins, antioxidants, and minerals that your skin needs. This is also very good for your hair.
In this article, we're going to give you the keys for knowing how and why you should use coconut oil as a natural cosmetic.
Hydrate your skin with coconut oil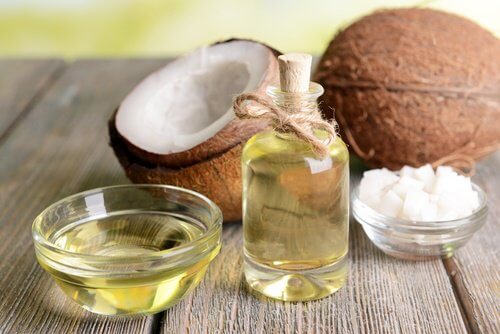 Coconut oil has great nutritional properties. When you apply it after a shower, it also makes your skin look much smoother and radiant.
In addition, it's very effective for reducing scars and stretch marks. It's also great for rejuvenating your skin.
At the same time, using coconut oil gives your skin essential oils. This helps it to stay healthy and hydrated.
Don't worry if you see a greasy consistency. This is because once you apply it, you will see the oil absorb into your skin.
It's a great ally for your pores.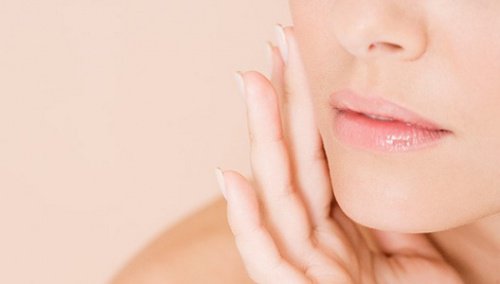 This product is so much more than a greasy lotion. It's a great way to moisturize and take care of your pores.
Due to this, products like coconut oil can also be used for your face. Far from what it looks like at first, it actually reduces oily skin.
This product also acts in such a way that it starts to eliminate dryness and uncovers pores in your skin.
The best thing to do is to start applying a little bit around your eyes and on your whole face.
Try it out and you'll see how great your skin feels afterwards!
It disinfects your mouth.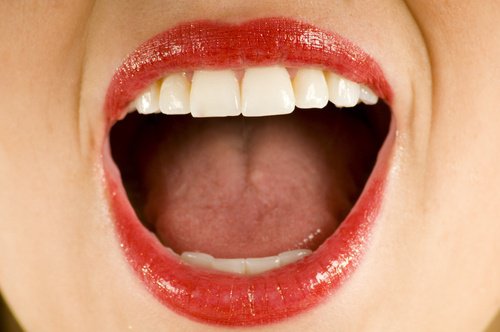 Coconut oil does more than just offer natural hydration to your skin. You can also use coconut oil as a natural disinfectant.
To clean your mouth of possible germs, all you need to do is take two tablespoons of coconut oil when you wake up and before breakfast.
Use the oil as a mouth rinse for 10 to 20 seconds, spit it out, then proceed to brush your teeth just like normal.
It's the perfect hair treatment.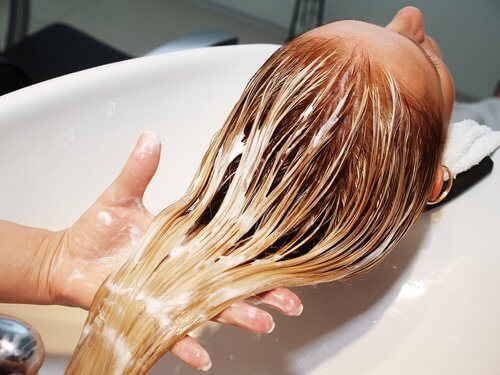 Coconut oil is capable of successfully hydrating your hair.
This is a very effective treatment, and you can use it both before and after washing your hair.
The main benefit is rooted in its ability to reduce the loss of protein in your hair. This includes even the most damaged hair.
As you know, hair is mainly composed of protein. Because coconut oil has the needed amount of proteins, it's one of the best natural ways to promote healthy hair.
Your hair will experience a significant difference. To avoid having greasy hair, it's best to apply the coconut oil before washing your hair.
Ingredients
½ tablespoon of coconut oil
Application
Apply the coconut oil uniformly from the roots to the tips of your hair.
Let it sit for 10 to 15 minutes.
Then, rinse your hair well. Afterward, wash your hair as you always do and you're ready to go.
That's it!
It fights nail fungus.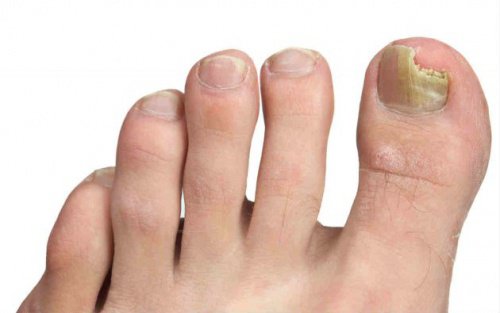 If you have nail fungus, coconut oil is one of the most effective natural remedies for fighting it.
This is because the oil acts directly on the fungal membrane.
The fatty acids penetrate the membrane. They disrupt the fungus' function in such a way that keeps the nail from falling off.
Here's what you need to do to avoid this ugly, uncomfortable problem:
Take little coconut oil and rub it on the affected area.
Let it absorb and dry well.
In case you have more than one nail to treat, wash your hands before applying coconut oil to the next nail or use a pair of gloves for it.
Repeat two or three times per day and you'll start to notice a difference.
Give these great cosmetic uses a try!