Carrot, Orange, and Parsley Juice for Weight Loss
While it's rich in vitamins, under no circumstances should you replace your meals with this juice. It's intended as a complement to your diet, not a major component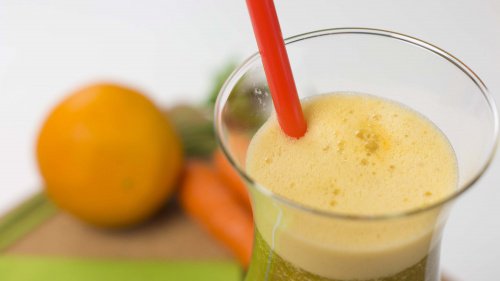 Natural juices are increasing in popularity because they're great for helping you lose weight the healthy way, without having to starve yourself. They are typically characterized by a low calorie count while providing important vitamins, minerals, antioxidants, and other key nutrients that support a diet for weight loss.
In today's article we want to share a delicious recipe for carrot and orange juice that will help you lose weight fast. The combination of these two ingredients makes this drink a potent cleansing agent that will improve your overall health while facilitating weight loss. Let's find out more!
How does this natural juice diet work?
Carrots and oranges both provide your body with a large amount of antioxidants that promote the elimination of toxins in the body that contribute to the build up of fat. To understand how beneficial this juice can be for the diet, it's helpful to know more about the properties of these ingredients.
Benefits of carrots for weight loss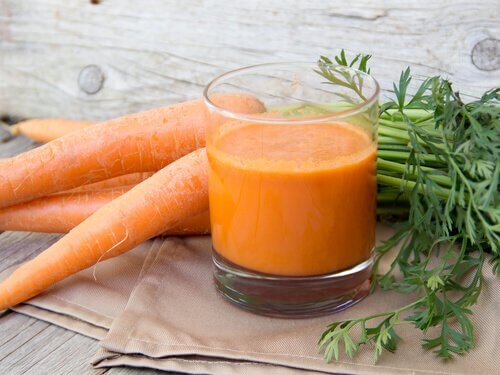 Carrots have become one of the most important foods for weight loss because they are a natural source of fiber
, which contributes to good digestion and the elimination of waste that the body needs in order to function properly. In addition to that, carrots are very satisfying, preventing you from consuming excess calories while snacking between meals.
They promote detox, activate digestive enzymes, and improve your body's ability to remove waste. They're also an excellent diuretic, stimulating your kidneys to eliminate excess fluid through the urine.
They're rich in vitamins and minerals, low in fat and calories, but also with a high water content. Carrots are a thermogenic food, meaning that they improve your body's ability to burn calories and lose weight quickly. As if that weren't enough, they have a low glycemic index and are high in beta-carotene, vitamin A, and potassium.
Benefits of oranges for weight loss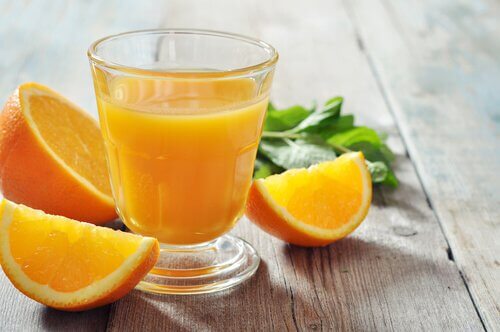 This delicious fruit has been revered throughout the years as one of the best sources of vitamin C, which helps boost the immune system and prevent various diseases. But another interesting fact is that oranges contain important antioxidants that contribute to the regeneration of cells, good cardiovascular health, and healthy skin.
In order to show you how oranges can promote healthy weight loss, it's important to point out that they improve your digestion, help remove toxins from the body, and contribute to the smooth function of your liver. Oranges contain acids, antioxidants, and fiber that speed up your metabolism, burning more calories and helping you lose weight.
How do you make carrot and orange juice for weight loss?
Now that you know all the benefits this juice diet can provide, it's time to follow the simple preparation steps to allow you to take advantage of all of its properties.
Ingredients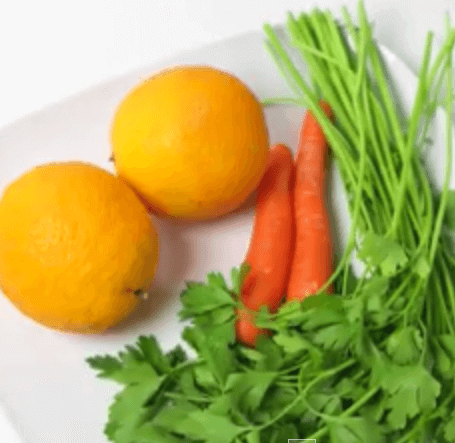 2 oranges
2 carrots
1 cup of water (200 ml)
1 bunch of parsley
Preparation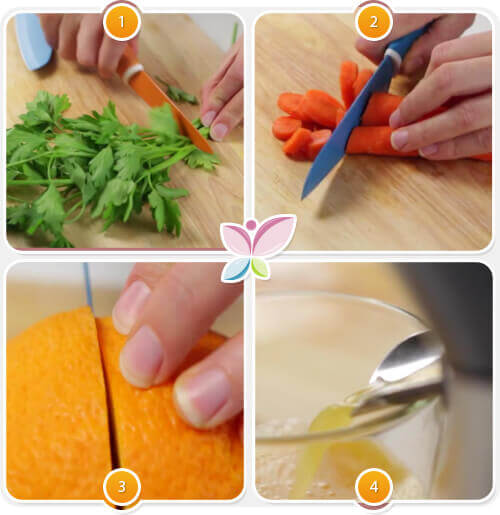 Step 1. Remove the leaves from the parsley stems.
Step 2. Chop the carrots.
Step 3. Cut the oranges in half.
Step 4. Extract the juice.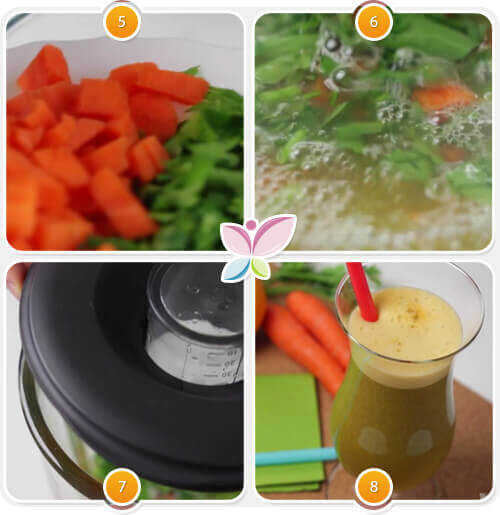 Step 5. Add the carrot and parsley to the blender.
Step 6. Add the cup of water and juice from the oranges.
Step 7. Blend for a few minutes until the juice is well mixed.
Step 8. Serve fresh with a few ice cubes.
Remember!
This juice is intended to support a weight loss diet, but it's not a miracle drink that will eliminate those extra pounds overnight. Adding it to your daily diet will increase your metabolism and help burn more calories. Ideally you should drink it on an empty stomach to enhance its beneficial effects.
Under no circumstances should you substitute this juice for regular meals or dishes. Once again, remember that it's intended to be consumed as a supplement.