7 Natural Products to Treat Underarm Odor
To eliminate bad underarm odors you can use aloe vera, thanks to its antibacterial properties that help neutralize odors and reduce stains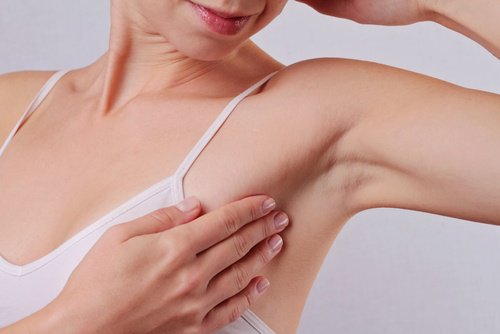 Although it's more of a cosmetic problem than a health concern, bad underarm odor is a real nuisance for the people who have to deal with it.
The human body contains more than two million sweat glands, whose function is to regulate your temperature through sweat.
Sweat, however, is food for bacteria, allowing them to grow out of control and creating unpleasant odors.
For decades there have been commercially available deodorant and antiperspirant products that help you control underarm sweat and odors all day long.
But for those people who prefer natural options, there are some simple and inexpensive solutions that will treat underarm odor without exposing your skin to any chemicals.
Today we want to share the seven best alternatives to completely rid you of this uncomfortable problem. Try them!
1. Lime juice and baking soda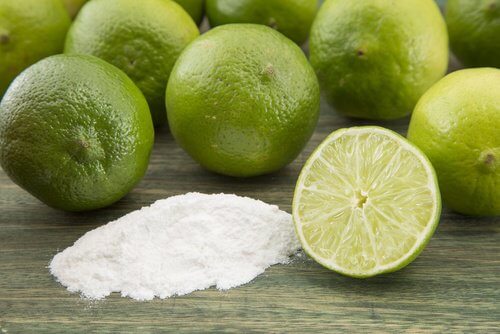 When you combine lime juice and baking soda you get an ideal and all natural mixture to reduce excess sweat and the bacteria that cause odors.
In fact, it's also recommended for lightening the skin around the underarm area.
Ingredients
1 teaspoon of baking soda (5 g)
1/2 of a lime
What should you do?
Sprinkle the baking soda on the half of the lime and use a gentle massage to rub it onto your underarm area.
Let it dry completely and wipe off any excess.
Use this every morning.
See also: 4 juices to clear up blemishes
2. Pine water
The needles from pine trees have antibacterial properties and act as a natural antiperspirant to help control excessive sweating.
Ingredients
1 handful of pine needles
1 liter of water
What should you do?
Put the pine needles and liter of water in a pot and let them simmer for 20 minutes.
Strain off the liquid and add it to a bath.
Repeat as many times as you need to avoid excessive sweating.
3. Aloe vera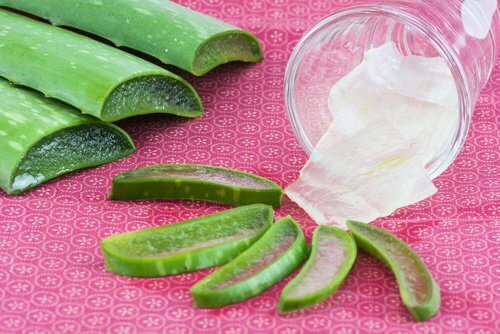 The gel from the aloe plant has
antibacterial and whitening qualities that will give you two benefits when it comes to the underarm area.
On the one hand, it helps control odors, and on the other, it eliminates dead skin cells and blemishes.
Ingredients
2 tablespoons of aloe vera gel (30 g)
What should you do?
Rub the aloe gel into the underarm area and allow it to dry.
Wipe off any excess with a cloth, because it will stain clothing.
4. Apple cider vinegar
This simple and natural deodorant with apple cider vinegar fights bacteria and excessive sweating.
Ingredients
4 tablespoons of apple cider vinegar (40 ml)
1 tablespoon of rubbing alcohol (10 ml)
1 cotton ball
What should you do?
Mix the apple cider vinegar and rubbing alcohol and apply it to the underarm area using a cotton ball.
Let it dry and repeat this two times a day.
5. Thyme and rosemary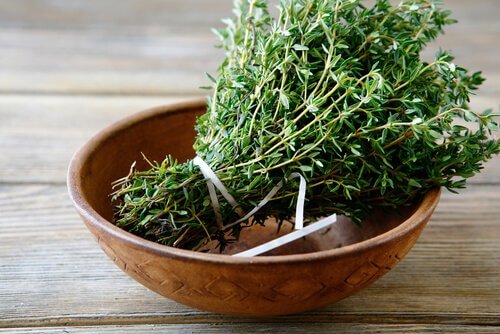 A tea made with thyme and rosemary can be used as a rinse to control excessive sweating and the odors that usually accompany it.
Ingredients
1 bunch of thyme
1 bunch of rosemary
2 liters of water
What should you do?
Bring the water to a boil and add the herbs.
Simmer over low heat for 10 minutes.
When it has cooled to room temperature, add the liquid to a bath.
You can also you a cloth to apply it directly to the underarms.
6. Slices of potato
Potato slices can help cool the skin, reduce inflammation, and stop excessive sweating.
Ingredients
What should you do?
Place a slice of potato under each arm and hold it there for 20 minutes.
Repeat this treatment two to three times a day.
We recommend reading: Health benefits of potato
7. Cornstarch
Cornstarch is a highly absorbent product that can help you manage excessive sweating and control underarm odors.
Ingredients
1 tablespoon of cornstarch (10 g)
1 teaspoon of baking soda (5 g)
What should you do?
Mix the two ingredients in a small bowl.
Wash your underarms and dry them well before applying this dry deodorant powder.
If the powder bothers you, you can use it at night and it will continue to work the following day.
Try any of these natural products that will help you say goodbye to this annoying problem, while being kind to the environment.