Why You Should Use Toothpaste with Coconut Oil
Coconut oil is in fashion as a cosmetics ingredients thanks to the quantity of health benefits it offers: from moisturizing your skin to whitening you teeth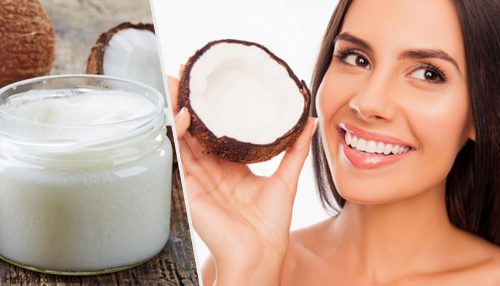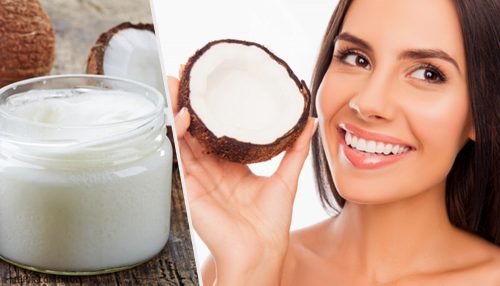 Virgin coconut oil is a natural product with antibacterial and hydrating properties, which are ideal for caring for certain areas of the body. And, it can be used in toothpaste for healthier teeth.
Common health uses for coconut oil
This ingredient has a high concentration of saturated fats, which don't tend to increase cholesterol. On the contrary, our body metabolizes them better.
Some of the benefits of coconut oil include:
Natural makeup remover
Moisturizer for the skin of your body and face
Mosquito repellent
Substitute for shaving cream
Treatment for stretch marks
Reduces wrinkles
Relieves hemorrhoids
See also: 5 Coconut Oil Remedies for Healthy Hair
Coconut oil for dental health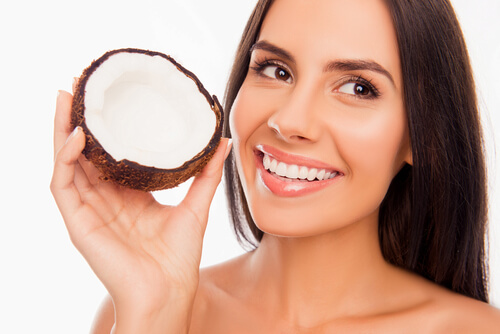 What few people know is that it also has great benefits when used as a substitute for commercial toothpaste.
Different studies have shown that it can fight the bacterial plaque that forms on our teeth, making it an effective and low-cost treatment.
This is partially thanks to the high content of lauric acid in coconuts, which has an antibacterial and antifungal effect.
How will it improve my dental health?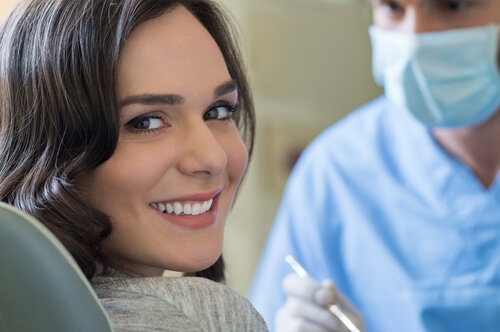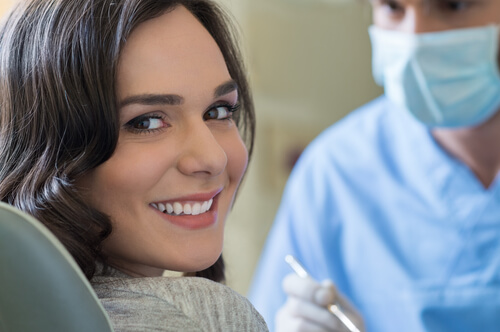 Frequently using coconut oil in your mouth, whether for rinses or for brushing, will bring you the following benefits:
Reduces bad breath
Reduces the inflammation of the gums, even fighting gingivitis
Brightens the color of the teeth
Offers deep cleaning, preventing the formation of cavities and plaque.
In contrast to commercial toothpaste, it doesn't contain harmful chemicals that are associated with problems with the glandular system or resistance to antibiotics.
As it doesn't contain fluoride, it doesn't wear down your teeth.
Fluoride can cause health problems given that it is a toxic substance. This is especially important for children, who may ingest small amounts of toothpaste without meaning to while brushing their teeth.
Visit this article: How to Eliminate Bad Breath Permanently
Mouthwash with coconut oil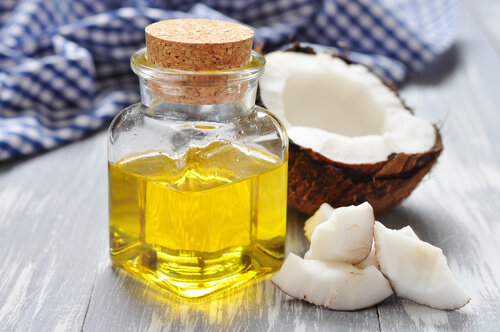 The procedure is the same as with commercial mouthwash. It is recommended to carry out this treatment a couple of times a week.
Ingredients
2 tablespoons of coconut oil (30 ml)
Procedure
Brush your teeth well before doing the rinses.
Then use the oil to rinse your mouth for 5 minutes.
Ensure it spreads through the whole mouth, including the teeth.
Don't gargle.
You can gradually increase the time up to 10 minutes.
When you finish, spit it out.
After a couple of minutes, rinse your mouth with water.
Read also: Coconut Citrus Oil for Nourished, Soft, and Clear Skin
Toothpaste made with coconut oil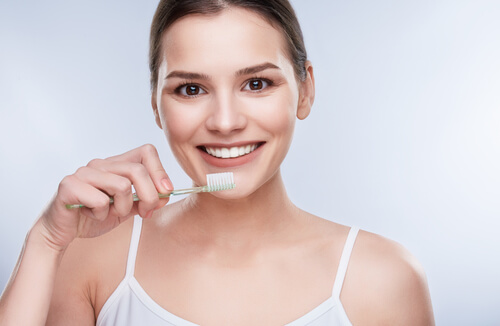 The ideal option is to mix coconut oil and bicarbonate of soda to clean your teeth.
The abrasive nature of the bicarbonate of soda is ideal for removing plaque stains on the teeth and to give them back their natural whiteness.
In this way, you'll be able to strengthen the effects of the coconut oil to achieve good dental hygiene.
Ingredients
2 tablespoons of coconut oil (30 ml)
2 tablespoons of bicarbonate of soda (20 g)
1/2 tablespoon of mint oil, spearmint oil, cinnamon oil, or any other herb to give flavor (5 ml) (optional)
Preparation
Warm the coconut oil on a low heat for a couple of minutes. The objective is to reduce its density and make it more liquid. This way it will be easier to mix it.
Put the coconut oil and the bicarbonate of soda in a small bowl and mix until you have a uniform paste.
Then add the herbal essential oil little by little and continue mixing.
Put the toothpaste on your toothbrush and then brush your teeth as normal. Remember to also brush your tongue and the insides of your cheeks.
Rinse with water.
You can also prepare enough homemade toothpaste to last you all week. You just need to maintain the same proportions of the ingredients and then keep it in a clean glass container.
In this case, don't put your toothbrush straight into the container to avoid contaminating it. Use a small spoon or spatula to help get the paste out and put it on your toothbrush.
Other advice for improving your dental health
Minimize your consumption of sugars and sweets, as they can promote cavities.
Avoid cigarettes.
Brush your teeth for a maximum of 15 minutes after each meal. This way you can prevent the formation of bacterial plaque.
Try to maintain a healthy diet, rich in vitamins and minerals. They are very important for maintaining strong bones and teeth.
Go for regular clean-ups at the dentist.