The Impressive Benefits of Freezing Aloe Vera
Take advantage of all of the incredible benefits of aloe vera. Learn how to freeze aloe vera gel to keep it fresh for future use.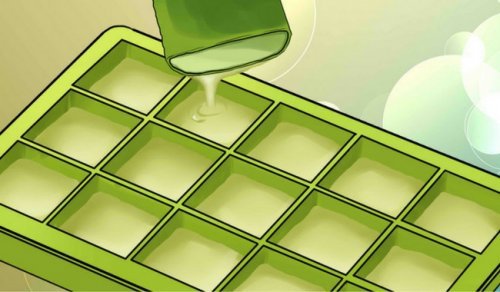 One thing is for sure: the benefits of aloe vera are innumerable.
Aloe vera is the perfect solution for taking care of our skin, ,but it can also be a good cleansing agent for our digestive system.
Sometimes, however, we have to use different methods to get the most out of this plant. One of these methods is freezing its gel.
Aloe vera has a gelatinous flesh, which means that it can be difficult to conserve it properly.
This is where the importance of freezing comes in.
It's a simple process with numerous benefits for taking care of your skin and preserving your health.
The Reasons to Freeze Aloe Vera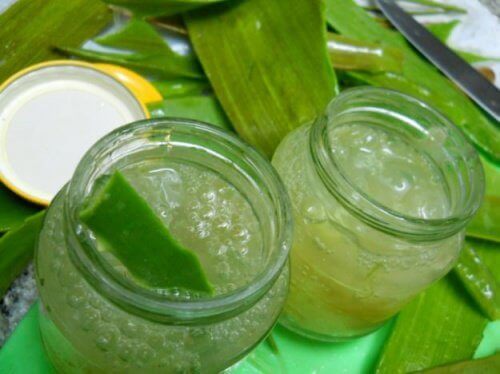 Aloe vera has a number of properties. Many of these start acting immediately.
However, if it is exposed to cold, UV rays, wind, dust, and other elements, the gel can lose effectiveness.
That's why freezing aloe gel is important.
There are also other methods of preserving the gel, such as canning it in a mason jar.
How to Freeze Aloe Vera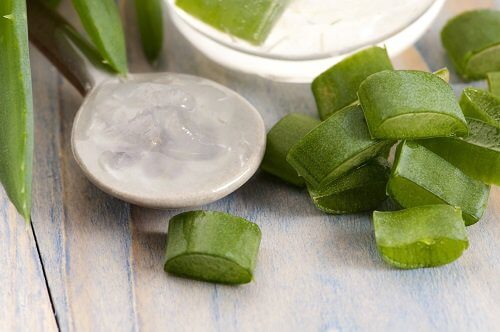 To freeze the aloe vera, the first thing that you will have to do is gather the aloe vera leaves.
Aloe grows two or three times per year. You should pick the leaves during the first growth of the year.
After gathering the leaves, you then need to take off the skin. You should use a sharp knife to do this. Be careful so you don't damage the gel inside.
When you've taken the skin off, you need to put the gel in a plastic container. The best container to use would be an ice tray with multiple separate compartments. Since it's a mold, the gel will conveniently form to fit the space.
You should use the gel from all of the leaves. The ice cube tray should most – if not all – of the compartments filled. When you have done this, put the tray in the freezer.
By doing this, you can keep the gel for as long as you want.
How to Use Aloe Vera Gel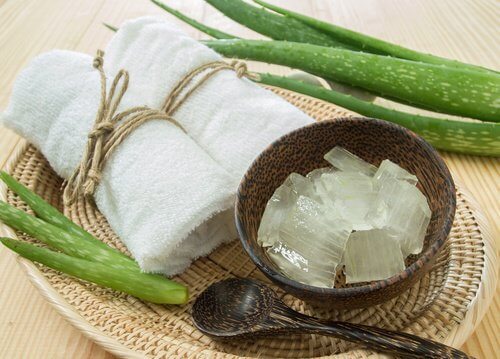 Freezing aloe vera provides many benefits. The fact that it keeps its properties is just one reason to do this.
It also keeps the consistency of the gel.
Applying it after being in the refrigerator for a few days is easy. After a few minutes, it will return to its original gelatinous texture.
The Benefits of Using Aloe Vera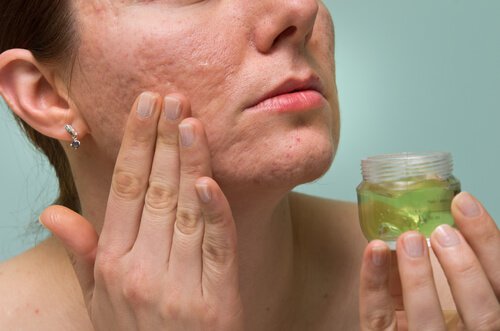 This gel is highly recommended when for light burns or sunburns.
Aloe vera can be used as a cream on the injury. This helps both relieve the pain and prevent possible negative effects from the burn. Here's how:
First, wash the affected area.
Then, gently apply the aloe gel.
This treatment is also recommended for treating varicose veins.
Varicose veins can become inflamed due to high blood pressure. This creates an obstruction that increases your blood pressure.
Thanks to its analgesic effects, aloe vera helps to reduce inflammation in varicose veins.
It's also very recommended if you have blisters, irritation, or fungus on your feet. For cases like these, this gel provides great natural relief.
If you decide to use this gel for your blisters or feet, you should do it before you go to sleep. This is because you want to reduce the amount of contact your feet have with other surfaces.
The benefits of freezing aloe vera don't stop here, though. It's also very effective for treating skin problems and acne. Here's how:
For this, it's recommended to have many portions ready for the day. This way, you can apply it both in the morning and at night.
You should wash your skin with lukewarm water 30 minutes after applying the gel.
Also, don't forget that it acts as a great hydrating face mask.
There are countless natural recipes that use aloe vera, and one of the best ways to make sure you have enough aloe gel to make them is by freezing the gel.
This is a great solution with many benefits. Give it a try!
Main image courtesy of © wikiHow.com