The Emotional Benefits of Yoga
Besides helping you concentrate and better connect with yourself, yoga is very good for reducing insomnia and even the development of neurodegenerative diseases.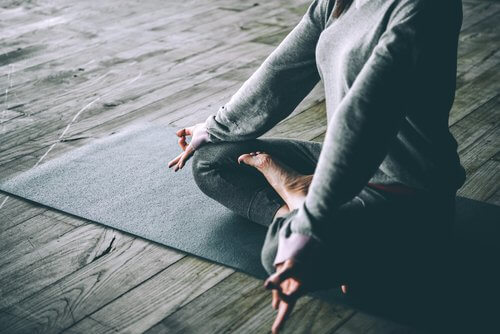 You've probably already heard about some of the benefits that this age-old practice has for their body. This is especially true for its effects on your muscles, joints, and heart. However, we don't hear as much about the psychological benefits.
Because of this, in this article, we'll tell you the emotional benefits of yoga.
Yoga and your emotions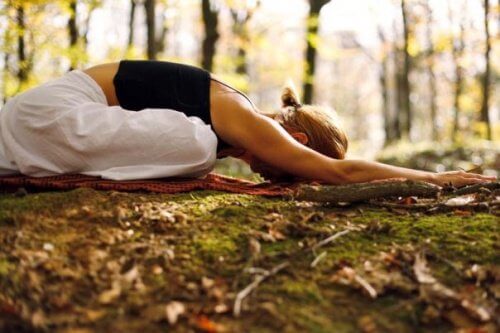 The main benefits of yoga can be summarized in three groups: body, soul, and spirit.
Without a doubt, this age-old art increases your quality of life. After all, it includes different poses, chants, breathing exercises, and meditation.
For many, yoga is a way of life. It's a way of finding well-being and inner peace.
This implies a look at your inner self and unplugging from everything that surrounds you and a search for personal meaning.
This is because it integrates breathing with movement. This practice changes you in a positive, unquestionable way.
Yoga is used as preventative, healing, and rehabilitating medicine. This is because it has the ability to stimulate your various bodily functions. These include blood flow, oxygenation of your cells, and transporting energy.
Without a doubt, all of these benefits are related to better mental and emotional health. Yoga isn't only good for your body, but also for your soul.
The emotional benefits of yoga
If you're looking for an activity that gives you a lot of psychological benefits, don't wait to try yoga. These are the main emotional benefits of this beautiful and ancient practice:
1. It gives you peace and serenity
Life in cities today turns people into nervous, anxious, and irritable beings.
When you do yoga, the breathing helps to relax you. It makes you calm and helps you to see things from another point of view.
You refine your feelings. Plus, you see the things that surround you better. Then, you feel more at peace with the world and your surroundings.
By breathing correctly, you get rid of your feelings of anger, stress, and anxiety. Ultimately, it gets rid of all these feelings that make you feel bad. These are the feelings that won't let you live in harmony.
2. It reduces your stress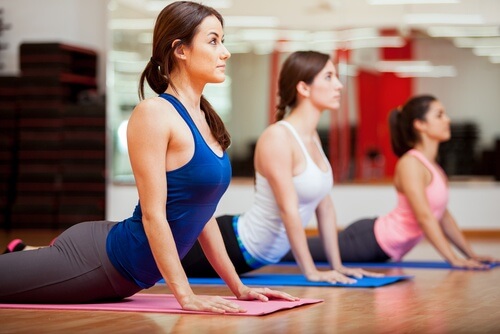 This word – which everyone knows so well – exists because of our intense rhythm of life.
We walk quickly. We go from here to there with a frown. Then, we even fight with people that we don't even know. We hear noise all the time…
And then you go to a yoga class. There, it seems like the world completely changes.
By practicing this age-old technique, you reduce your levels of cortisol. This is a hormone that comes from stress.
It's necessary to regulate your energy in stressful situations. After all, when you have high levels of stress, it's bad for your health.
3. It improves your self-esteem
There aren't many people that can say "I believe in myself" or "I trust in my abilities".
Thanks to yoga, you can improve your self-esteem and get to know yourself without criticizing yourself. You can also get rid of the negative thoughts that limit you and fill your mind with positive ideas that allow you to grow.
Without a doubt, this is a fantastic tool for seeing everything with more clarity. It also increases your vital energy. Doing yoga even increases your confidence in your abilities and helps you make more definitive decisions.
4. It improves the quality of your sleep
Melatonin is the hormone in charge of regular sleep cycles. Meanwhile, the neurotransmitter called serotonin has the job of regulating your mood and appetite.
Both of these become balanced when you do yoga. As a result, you can sleep better every night.
If you have insomnia, too many nightmares, or have difficulty getting to sleep, there isn't anything better than a yoga session.
At night, you'll sleep like an angel. In the morning, you'll feel completely renewed.
5. It increases your intellectual abilities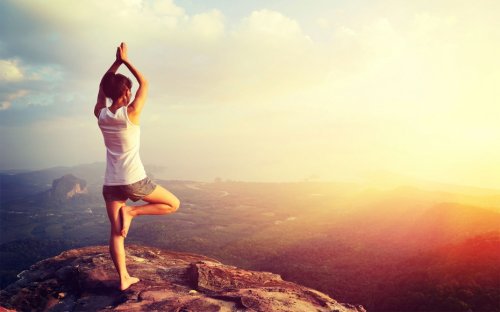 The practice of this oriental doctrine improves your ability to reason, make decisions, and think clearly.
In addition, it improves your concentration. This is thanks to the stillness of the postures and the breathing.
The ability can be translated into any day-to-day situation. This includes work, studies, etc. It helps you avoid distractions and have better memory.
6. It boosts your mood
Everyday problems, the bills, traffic, working extra hours… Everything changes the way you see things. Modern, hectic life turns you into an unhappy, grumpy person.
When you do yoga, however, you increase your levels of serotonin. This helps you prevent depression, anxiety, and anger. This is similar for any other physical exercise.
7. It makes your relationship with others better
Being in balance with your mind and body is a good thing. If you are, you can get along well with others, discover what you want, and simply be happier.
On the other hand, if you don't forgive yourself, look for all of your mistakes, and compare yourself to everyone else, the only thing you'll get is sadness and frustration.
Yoga can help people to:
Give up tobacco
Stop drinking alcohol
Not eat as much
Achieve their goals
Look for the good in life
Be confident themselves
8. It helps prevent neurodegenerative diseases
Yoga, together with meditation, increases the size of structures called telomeres. When these are small, they cause premature aging, certain diseases, and premature death.
With just 15 minutes per day, you'll make these structures grow. As a result, you can prevent degenerative diseases such as Alzheimer's.