The Benefits of Reduction Massages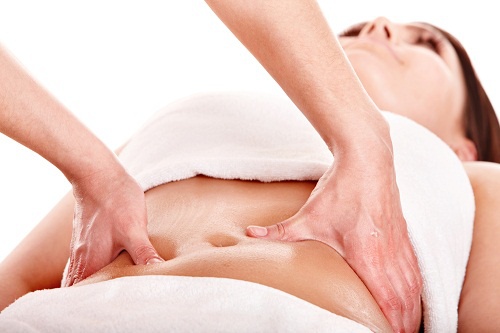 To maintain your body healthy and with a good appearance, it is important to keep a healthy diet and practice some sort of sport or exercise consistently. Apart from this, there are different ways to help control those areas of the body which are not so easy to treat, such as the arms, abdomen or legs. If this is happening to you or you have problems of flabbiness in your skin, you can help yourself with home reduction massages. They are very easy to do and are rather inexpensive.
These fat reducing creams can be applied mainly to the arms, waist, abdomen and legs, with the results of reducing fat and cellulite and improving blood flow, and in doing so, reducing the probability of varicose veins.
Body reduction massages also help to lower tension and stress, alleviate muscular pains, improve circulation and improve flexibility. While talking about massages, you must know that they consist of a set of movements carried out on the established area, if you want to create a mix of benefits for your body, you will need alcohol, an exfoliating glove and a fat reducing cream.
Before doing any type of massage, clean the area with cotton to eliminate any dirtiness. Do so softly as not to irritate the area!

With the exfoliating glove, massage in circular motions, apply the reducing cream and massage in various directions, but not in down ward motions since this may cause the skin to become looser. At the same time, massage softly with slight pressure, but cautious not to cause damage since you could cause bruising, finally, clean with cotton.
Do You Want to Make your Own Reducing Cream?
Cold Cream
To make this cream, set up a Bain-marie (double boiler)  with one liter of water, a spoonful of seaweed, rosemary, aloe vera, mint, Indian pennywort, horsetail, ivy and elastin; some of these products may sound strange to you but you can find them at many health food and naturist stores.
Beat all the ingredients together and after it boils, let cool and pour the mix into a glass container. Keep out of direct sunlight, or better, put it in the refrigerator in order to keep it cold and fresh.
Coffee for Your Legs
This cream is principally made to eliminate dead cells from your legs, it is prepared with a coffee base and its use is ideal for after shaving or other ways of hair removal.
Ingredients
4 spoonfuls of sugar
4 spoonfuls of ground coffee
1 spoonful of olive oil
1 spoonful of sea salt
2 spoonfuls of honey
Preparation
In a bowl, pour in the sugar with the ground coffee, olive oil and the sea salt. Add honey in and, with your hands, apply the mixture on the foot in soft, circular massages, this, besides removing the dead cells, will give a relaxing sensation
Movements For the Massages
Friction, Kneading and Pounding
The best way of giving a massage is with hands, with the reducing cream already on the affected area, begin to "knead" softly and with the passing of time, apply more pressure. The movement is to be done with watch hands. Apply for some twenty minutes and hit softly open handed in the area that you are treating.
The results will not be seen the very next day, for that reason, it is important that you are dedicated and do not give up on these massages, remember that it is not only does good for your exterior, but they also relax you and help to control stress and maintain good blood flow. Drink plenty of water to hydrate your body and eliminate toxins, do different types of exercises and sports such as running, biking or swimming, sleep the recommended amount of hours for adults (8 hours) and most relevant at the time of taking care of your body and maintaining an ideal weight is to keep a balanced diet, loaded with fruit and vegetables which offer your body all the nutrients and vitamins needed to be in excellent condition.