Ways Gelatin Helps Hair Health
When you apply this treatment one day a week, the proteins contained in gelatin helps hair health through nourishment and recovery of strength, brilliance, and volume.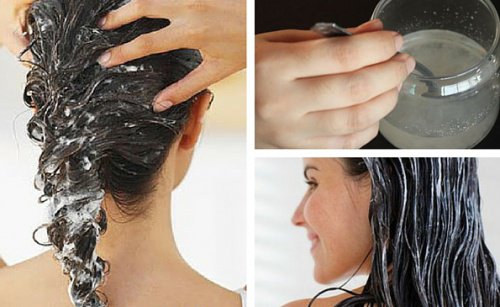 Find out about an indispensable beauty tip for wavy or curly hair that will add brightness and definition, using the simplest of ingredients.
In today's article, we'll explain how a little gelatin can bring you gorgeous hair for less, and without having to resort to commercial hair products that can damage your hair.
Women who have wavy or curly hair know how important it is to stop frizz and tame those strands.
Curly hair is typically on the dry side, often requiring the use of gels, waxes, mousse, or sprays to keep it in place, particularly in humid or wet conditions.
But there's one product on the market that can help tame your curly hair in a simple, inexpensive, and natural way: gelatin.
What is this treatment?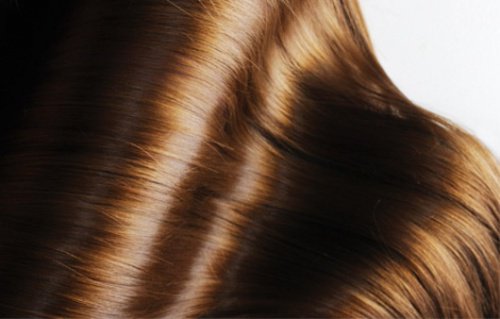 Gelatin helps hair health best when you mix it with your regular conditioner.
If you have a 300 ml conditioner bottle, the amounts are as follows:
1 tablespoon of gelatin (20 g)
5 tablespoons of water at room temperature (75 g)
Preparation
Combine the water and gelatin powder in a small saucepan, and stir until dissolved.
Heat the mixture for one minute until it is slightly warm.
Allow it to cool, and add it to your regular conditioner.
We recommend reading: 5 natural hair conditioners
Gelatin mask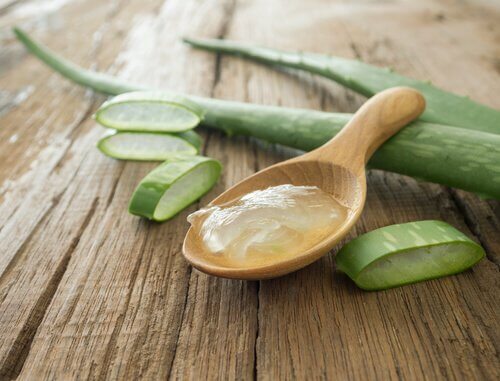 You can also prepare a
hair mask using gelatin to treat fragile or brittle hair.
In this recipe, you also add aloe vera.
Ingredients
1 tablespoon of gelatin (20 g)
1 cup of water (200 ml)
1 tablespoon of aloe vera gel
Preparation
Dissolve the gelatin in water just as in the previous recipe, then add the aloe.
Store this in the fridge and apply it to wet hair for 10 minutes, once a week.
Why Gelatin Helps Hair Health
Gelatin is rich in protein, which penetrates deeply into your hair to add texture, volume, brightness, and body.
To get the best benefits from this treatment, use it at least twice a week.
You should also avoid excessive use of hair dryers and curling irons, which dry out and damage your hair.
See also: 7 remedies for healthier hair
Other tips
Gelatin is an excellent option as long as you remember the following basic tips for caring for your hair:
Protect your hair from sunlight during the brightest hours of the day, especially if you're at the beach or high altitudes.
You should always opt for natural shampoos and hair products that don't contain paraffin.
Don't wash your hair in hot water – try warm water, and always make your final rinse with cold water.
Comb your hair using a wide-toothed comb, and be gentle to avoid breakage.
Allow your hair to air dry, or use the cooler settings on your hair dryer.
Strengthen your hair from the inside
To have beautiful hair it's important that you remember that what you eat also nourishes your scalp. If you're suffering from dry, curly hair, you could have a nutrient deficiency and might benefit from adding the following things to your diet:
Brewer's yeast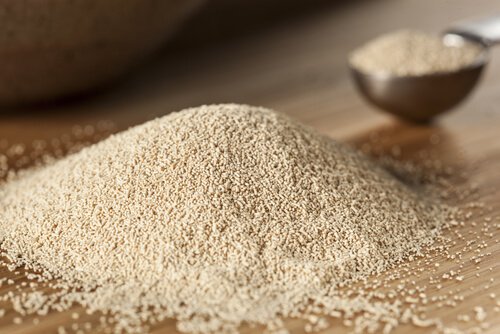 Brewer's yeast is an excellent supplement for the skin, hair, and nails that helps
eliminate toxins from the scalp, fighting hair loss, and improving hair texture.
Wheat germ
This supplement is also highly nutritious and can be taken with brewer's yeast in the mornings with a little juice.
Flaxseed oil
This oil is rich in essential fatty acids that fight dryness in the hair and skin. You should only consume cold-pressed flaxseed oil that is raw, without cooking it.
Nuts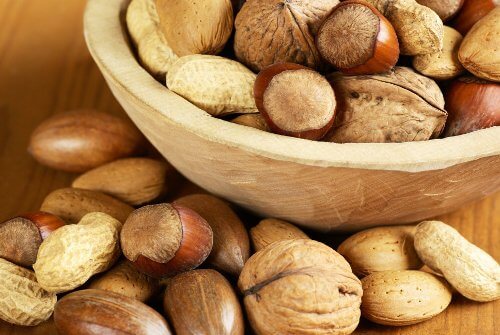 Nuts are not only nutritious – they contain healthy fats. Eat a handful of roasted nuts with no added salt every day.
Avocado
This fruit is an excellent source of vegetable protein and also contains vitamins, minerals, essential fatty acids, and fiber. Try eating half of an avocado every day.