Flax Seed Water to Strengthen Your Hair
You can substitute the creams and styling gels for flax seed water in order to achieve strong and shiny hair.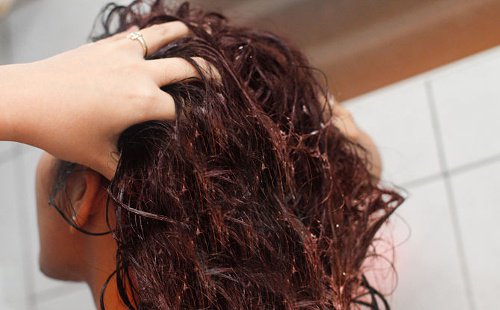 Our hair is exposed to a large number of factors that can weaken it every day, dry I out and in general, cause damage that may be quite visible. For this reason, we need to provide it with daily nutrition and adequate care, since these things will provide protection and help give it a healthy shine.
Today there are many different products available for hair care and beauty, which are designed to help repair damage and obtain a healthy and beautiful appearance. However, there are also natural alternatives available, which cost less, and can help give similar results, by strengthening your hair and giving it a healthy appearance. One of the many natural treatments to achieve this is the simple flax seed water.
As most of us know, flaxseed is a source of essential oils and contains many rich nutrients that are beneficial for our health. As for our hair, it nourishes it, hydrates it and regenerates it so that its appearance is beautiful and healthy.
Benefits of flax seed water to strengthen hair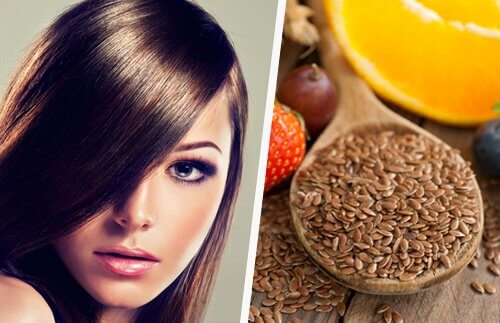 In addition to being a major vegetable source of Omega 3 fatty acids, flaxseed also contains a significant quantity of vitamins E and B complex. Vitamin E acts as an antioxidant capable of reversing the damage caused by the environment and of stimulating the regeneration. Meanwhile, the vitamin B complex is good for the nervous and circulatory systems, making flax seed suitable to care for skin health and especially, the hair, since it strengthens and nourishes the hair, leaving it shiny.
But even more than its aesthetic uses, flax seed water helps to hydrate hair, keep it from falling out and help it grow. This liquid rich in nutrients can also prevent the premature aging of your skin.
Flax seed water can become your best ally in the care and protection of your hair from the damage caused by the environment. In addition, it is ideal for setting the hair and preventing that annoying frizz which can ruin a great hairstyle. On another topic, flax seed water can be used to treat wounds and burns due to its antibacterial properties and its ability to regenerate tissues.
How to prepare flax seed water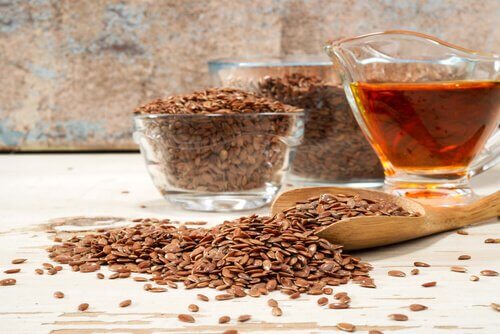 Preparing flax seed water is very simple and above all, very economical. Follow these simple steps and take advantage of all its wonderful qualities to care for your skin.
Ingredients
1 tablespoon of flax seeds
1 liter (32 ounces) of water
The juice of one lemon
Directions
Put the water in a pan to boil and when it reaches the boiling point add the flax seeds and allow it to boil once again. Leave the heat on for another two minutes or for the time needed for the water to thicken. When it is ready, turn off the heat and let it cool. Then strain the seeds from the water. Next add three tablespoons of lemon juice to the resulting water – which will help conserve the liquid for a longer period of time.
How do you use flax seed water to strengthen the hair?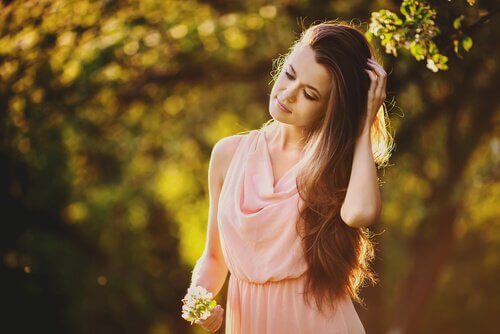 To take full advantage of the benefits of flax seed water to strengthen your hair it is very important to follow these steps:
Wash your hair well, as is your custom, with your normal shampoo and conditioner.
As you are combing your hair, instead of using creams or styling gels, you can take a little of the flax seed water in your hands and apply it over your entire scalp and hair, letting it penetrate well from the roots to the tips.
This treatment will help to nourish the hair and prevent its falling out.
Once it dries, you will notice that your hair is shiny, well-defined and free of the annoying frizz.
If you have curly hair, simply apply a generous amount of the flax seed water to the curls until they are well defined and in place.
To increase its effects, you can apply the flax seed water to your scalp each night before going to bed.
To preserve this product is it necessary to add the lemon juice and keep it in the refrigerator. It is not recommended that you prepare a large quantity since, being natural and free of artificial preservatives; its shelf life is a maximum of two weeks. Therefore, it is recommended to only prepare an amount that you will use in one week and that you store it in a clean and airtight container.