Treat Facial Spots with Parsley
Your skin is a delicate organism – even more so that of your face – and reacts to any little change in environment or hormones. You'll find thousands of commercial face creams to treat the effects of aging, environment and stress, but there's a natural treatment you can find right in your kitchen. An excellent antioxidant and perfect remedy to combat free radicals, parsley should be part of everyone's beauty regime.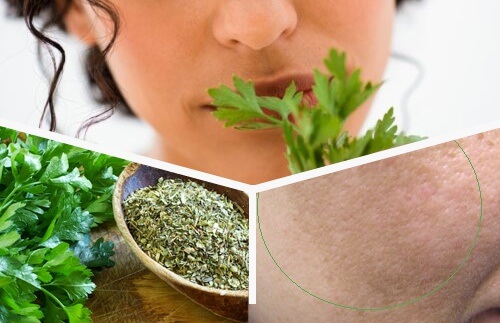 Whether from sun exposure or age, no one likes the look of dark spots, blemishes or stains on their skin. Why not put your best face forward without spending a fortune on creams that produce only temporary effects? Try a simple and natural remedy to treat those unattractive and bothersome blemishes with parsley.
Parsley treatments for blemishes or stains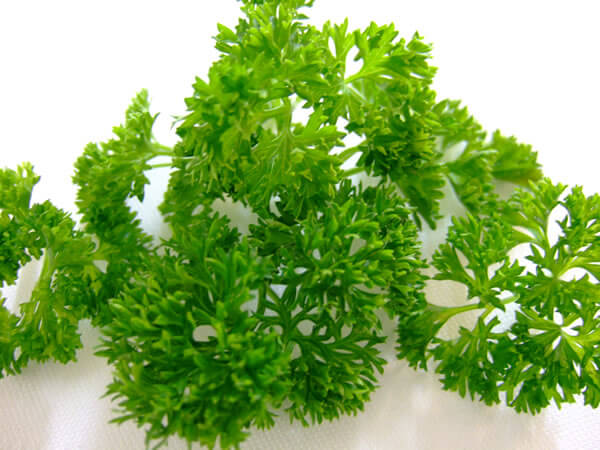 Who doesn't have a spot or two on their face they wish would fade away or didn't need coverup? Whether it's on your nose, forehead, cheek or chin, your facial skin is one of the most fragile organisms on your body, as it is constantly being exposed to the environment and harmful elements like sunlight, pollutants, cold … and let's not forget age.
You may rely heavily on your favorite facial cream or spa day but there is a simpler way to achieve a luminous look. Instead of seeking to eliminate blemishes caused by these factors, you should be realistic, and reach for a goal of diminishing their appearance to a more subtle and less noticeable feature on your skin.
1. How does parsley affect dark spots or facial blemishes?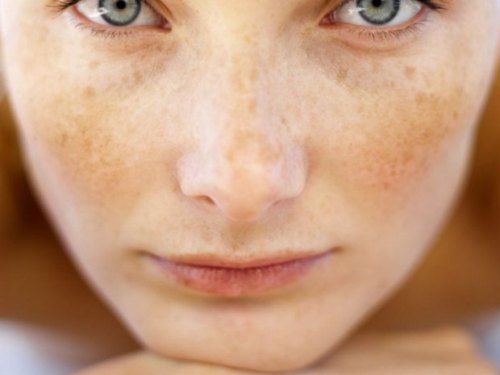 Parsley, rich in vitamins, is easily found in every neighborhood market, organic supermarket or farmer's market. In addition to acting as a powerful immunological booster, parsley can help protect you against free radicals and is an excellent antioxidant.
And if that weren't enough to convince you to add parsley to your beauty regimen, the high concentration of vitamin C means parsley is on the must-have list of every major spa chain and clinic. They depend on it to nourish skin, help reduce the appearance of scars and stimulate the production of collagen. This is one little mighty plant you shouldn't move from your kitchen to your beauty bag.
2. How do I use parsley to eliminate blemishes?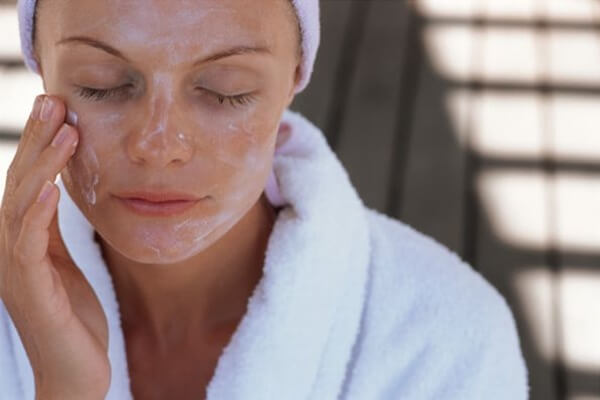 Below you'll find some suggestions on how to use parsley, fresh or otherwise, to create the perfect addition to your skin care routine.
1. Take up to five branches of fresh parsley and grind them to create a face mask. Once you've created this simple paste, apply directly to your skin in areas where blemishes or dark spots are visible. Leave on for up to 10 minutes and rinse with warm water. Repeat nightly before bed.
2. A slightly more involved yet still relatively simple process for using parsley invokes a few more ingredients that have equal amounts of benefit for your skin to help eliminate blemishes and hydrate it. You'll need five branches of parsley, five drops of lemon juice, olive oil and three slices of cucumber. Blend together until smooth and it creates a paste. Using a cotton ball or wash cloth, apply to your skin where you need treatment. Leave on for 10 minutes and rinse off with warm water. Apply nightly for a permanent result.
While it may seem like an investment in time, you'll find the simple act of adding parsley to your beauty routine can have a huge impact. Parsley is one of the greatest tools in your skin care toolbox. Give it a try, and let us know how it works for you.