How to Lessen or Eliminate Facial Blemishes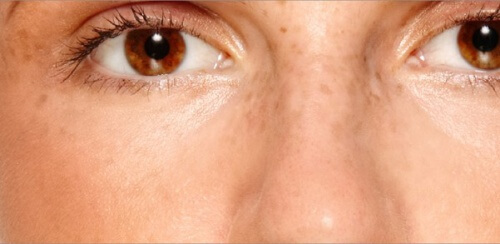 In the following article we'll share with you some remedies on how to lessen or eliminate facial blemishes. Check it out! Nature has gifted us with a variety of products which we can take advantage of in many ways. In this case we'll talk about those elements that serve to help lessen facial blemishes and spots with homemade recipes. They have been used for years, yet with the passage of time have been replaced little by little with name-brand products, which are coincidentally based on the same natural ingredients.
Check out a few of these natural recipes to help clear up your face, and take into account that just like those products you buy in the store, it will take a few months or so to see the results you want.
Yogurt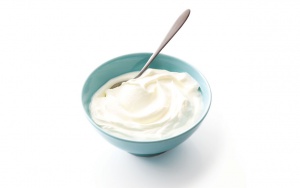 Yogurt helps stop the advancement of spots on the skin. Apply a little on the spot or apply as a mask over the entire face each night for 1/2 hour.
You can also mix 3 tablespoons of yogurt with 2 drops of honey, wash your face well then apply it as a mask. Leave on for 1/2 hour then wash with cold water.
Olive oil
Soak a cotton ball in olive oil and apply over the blemished area.
Tomato
Crush 1/2 a tomato and apply it over the face with a cotton ball. Leave on for 15 minutes, then wash off with cold water. Tomatoes contain Vitamin A, which helps rejuvenate the skin.
Lime
Mix a tablespoon of lime juice with a tablespoon of apple cider vinegar, and a tablespoon of water. Use cotton swabs dipped in the mixture and rub it on the affected areas.
Aloe
Apply aloe vera gel extract and leave on for 20 minutes per day. Aloe vera is proven to clear up spots and lessen the appearance of scars.
Powdered Milk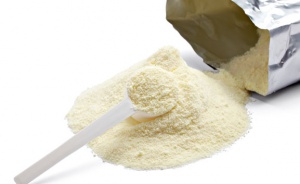 This mix works well to bleach the skin – in a jar, mix 2 tablespoons of powdered milk, add 3 drops of distilled water, and 2 drops of glycerin. Mix all together and apply once per day.
Chamomile
Make a tea from water and chamomile, soak a cotton ball in the tea and rub it over the face. Do this after the tea is chilled.
Potato
Raw potato is recommended to eliminate blemishes on the skin. Slice the potato and place the slices over the blemished areas.
Honey
Honey is recommended to hydrate the skin,  help eliminate spots and leave a good, natural color to the skin. Apply honey to the whole face like a mask, and let sit for 20 minutes and wash with cold water.
Oranges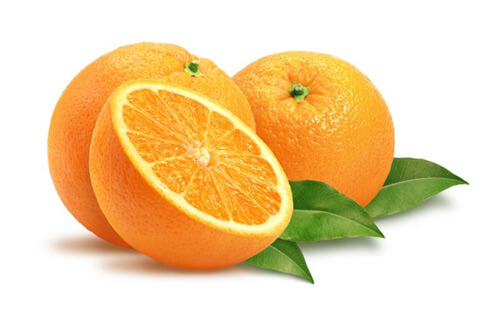 Thanks to its high Vitamin C content, oranges are beneficial to the skin and help clear up spots. Leave a peel from a large orange out in the sun, until it is completely dried. In a container, mix 2 tablespoons of a powder of the peel, add 2 tablespoons of milk and 5 drops of glycerin. Form a cream, and apply it as a face mask at night after washing your face.
Oatmeal
Oatmeal is the perfect ingredient to exfoliate the skin and take care of the body. Take 1/2 cup of ground oats, and mix that with a 1/2 cup of lime juice and mix it until it forms a paste. Apply the face mask and let it set for 20 minutes, then wash with warm water.
Rice
Wash you face, then place 2/3 cup of organic rice in a pot and cover it with water 1 inch above the rice. Submerge a cotton ball in the water and then rub it on the skin and neck.
Vitamin C
Apply a Vitamin C serum over your face, which helps clear up spots on the face.
Remember…
Now, it's also important for you to know how to avoid getting sun spots and blemishes in the future:
Avoid over-exposure to the sun
Use sunscreen daily
Use hats or an umbrella to keep your face shaded
Don't forget you should be very aware of using these remedies consistently and on a daily basis to obtain desired results. We hope you will use and enjoy some of these ideas to eliminate spots on your skin.