Straighten Hair with Natural Ingredients from Your Kitchen
While it won't offer the immediate results of aggressive chemical treatments, this cream will straighten your hair while nourishing and protecting it from damaging factors in the environment.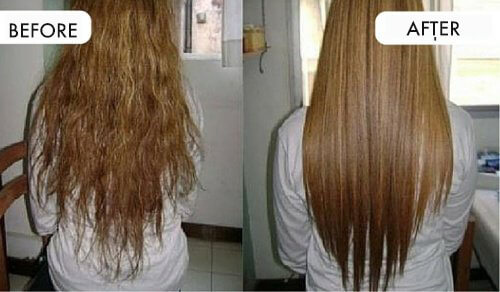 Smooth, shiny hair has always been in style. While waves and curls can give hair a unique look, the truth is that straight hair is easily adaptable to all face shapes and hairstyles.
Those who don't naturally have straight hair often resort to chemical treatments or straightening irons to get rid of unruly curls.
While many stylists have developed techniques for getting perfectly straight hair, the majority don't last and cause damage that shows in the hair's appearance and health.
Because these products and heating elements are so aggressive, the hair loses its natural oils and becomes brittle.
The good news is that there are alternative straightening techniques that are actually beneficial and won't damage hair strands.
You can make this straightening cream at home with ingredients you probably already have in your kitchen.
Below, we'll reveal how to prepare it for naturally straight and silky hair.
Homemade cream to straighten hair
This natural straightening cream is made from a combination of coconut milk, lemon, olive oil and a little cornstarch.
These ingredients possess natural moisturizing and restorative properties that control excess frizz and unruly curls for perfectly straight hair.
While it won't offer the immediate results of chemical treatments or a straightening iron, after several applications you'll notice the difference.
Its main benefits come from the coconut milk, a product that's obtained from crushing the white pulp of the nut.
It's characterized by its high content of medium-chain fatty acids and high quality protein, all of which help repair damaged hair and help retain its natural moisture.
Don't miss: Discover How to Straighten Your Hair Naturally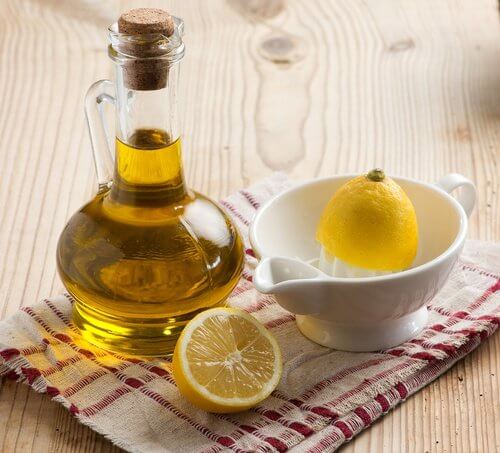 Olive oil and lemon work to nourish and strengthen the hair roots and reduce the weakness that leads to hair loss.
Even though they don't possess any straightening properties, they leave hair silkier, more manageable and easier to style.
The omega 3 fatty acids in olive oil along with the antioxidants in lemon juice protect hair from oxidative stress and damage from high heat.
Cornstarch works as a natural conditioner, making it ideal for eliminating static frizz.
Continued use enhances the effects of the coconut milk, helping it do its job of straightening hair without damaging it.
Want to learn more? Read: 5 Coconut Oil Remedies for Healthy Hair
How do I make this straightening cream?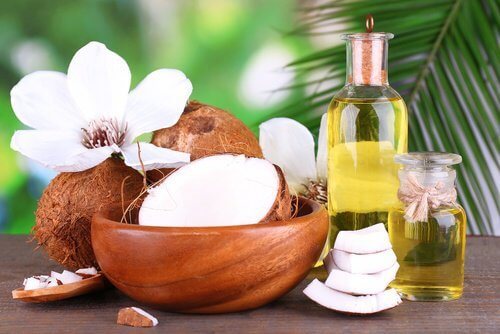 To prepare this natural cream, we recommend using all organic ingredients to be sure they contain all the beneficial properties.
These products can be found in several different forms and preparations, but some of them have been subject to refining processes that reduce their quality.
When possible, make your own coconut milk and verify that the olive oil you're using is extra virgin.
Ingredients
1 cup coconut milk
2 tablespoons olive oil
The juice of one lemon
3 tablespoon cornstarch
Directions
To make coconut milk, extract the white pulp from the nut and process it in a blender with a cup of cold water.
Strain the liquid through a colander, using the milk for this remedy and saving the flour for other recipes.
Put the liquid in a double boiler with the olive oil, lemon juice and cornstarch.
Let warm for a few minutes until it becomes creamy in texture.
Pour the product into a glass container and let sit before use.
Application
Take an ample amount and massage through the hair and scalp for 5 minutes.
Make sure you apply to your entire hair and scalp. Then cover your head with a plastic cap and let the cream soak for 45 minutes.
Warm a moist towel and wrap it around your head to increase effectiveness.
After the recommended time, rinse normally and brush straight while wet.
Repeat application at least three times a week.
Remember that the effects of this product will depend on your hair type and how often you apply it.
Add it to your beauty routine and see the benefits for yourself.