How to Beautify Your Face with Coconut Milk
Coconut grows in tropical climates, and it can do wonders for your face and skin.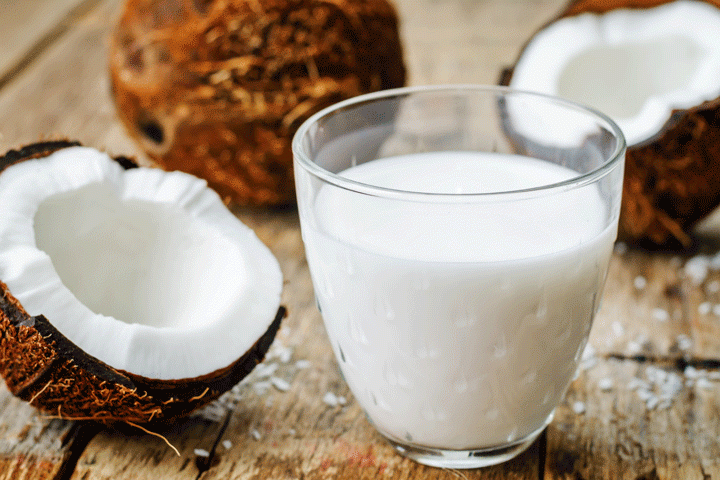 Coconut milk is a rich source of vitamins, minerals, fiber, and carbohydrates that you can use to take care of yourself both internally and externally. Coconut is a fruit that comes from the coconut palm.
It has high protein contents, even more so than bananas and apples.i
It's a great source of B vitamins (B1, B2, B3, B5, B6), as well as E, C, and K vitamins.
It's rich in minerals such as zinc, phosphorus, and iron, and also contains carbohydrates, fiber, and healthy fats.
On the other hand, its derivatives, such as its water and milk, are excellent and have multiple properties.
In the case of coconut milk, it's rich in amino acids, glycosides, and organic acids. They make it an essential ingredient in cosmetics for skin hydration.
In addition to being nourishing and rejuvenating, if we consume it, we can help fight stomach cramps.
Benefits of Coconut Milk in Facial Skin
The main use of coconut milk is for the hydration and moisturizing of the skin in general, but especially facial skin, because it helps clean the pores and reduce sebum production.
It's one of the most natural options to beautify the face in a cheap, practical and chemical-free way.
In its different uses, any application will help to maintain your skin fresh and radiant.
In this article, we show you the best benefits that coconut  milk offers for the health and hydration of your facial skin:
It Helps Treat Sunburns
Thanks to the large number of oils it contains, coconut milk eliminates or reduces redness, besides helping to restore skin's natural moisture.
This way, we have a faster and less painful recovery.
We recommend that you read: 7 Remedies to Prevent and Cure Sunburns
Makeup Remover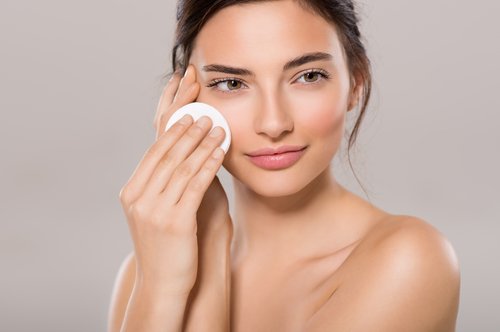 Due to its high-fat contents, it's ideal for makeup removal. It removes foundation and all those products that need fat for their removal in a natural and non-aggressive way.
Also, it removes makeup, moisturizes, and prevents premature aging. We recommend you try this cheap and very natural makeup remover.
Exfoliant
Due to its amounts of vitamins and minerals, it's perfect for exfoliating the skin in a soft and delicate way.
It removes dead skin cells, impurities, and dirt which may affect the elasticity and smoothness of your face.
Antiaging
It's excellent for the prevention of premature aging. On the other hand, it helps prevent premature wrinkles and spots due to age or those caused by the sun.
It's a great source of collagen, thus making it the perfect choice for maintaining the elasticity of the facial skin.
Recipes With Coconut Milk to Beautify Your Face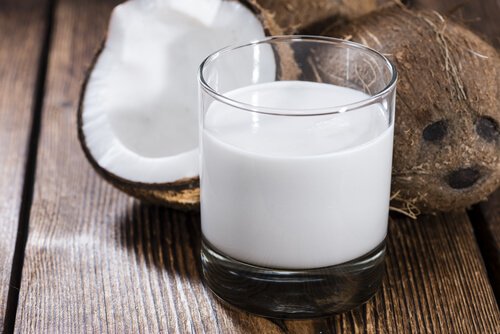 Using coconut milk for different things, either for removing makeup or with different treatments, is a very good choice for maintaining healthy facial skin.
If you are one of those people who rather use face masks  or creams due to their convenience, these recipes will help you make the best possible use of the properties of coconut.
Anti-Wrinkle Coconut Milk
Ingredients
¼ cup coconut milk (62 ml)
⅓ cup fresh peach (50 g)
Preparation
Mix both ingredients in an airtight jar preferably made of glass. Let it marinade for a week.
After it rests, filter and store the liquid in the same jar in the refrigerator.
How to Apply
Apply to the eye contour area, since it's perfect for combating the onset of crow's feet.
Another highly recommended use is as a makeup remover, because it's an excellent natural moisturizer and exfoliant.
See also: 5 Great Face Masks for Radiant Skin
Coconut Milk With Essential Oils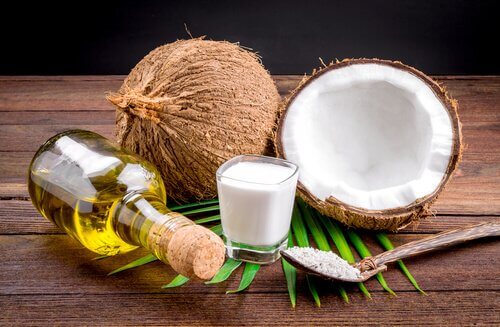 Ingredients
3 tablespoons wheat germ (30 g)
4 tablespoons avocado oil (60 g)
2 tablespoons almond oil (30 g)
1 tablespoon coconut milk (10 mL)
Preparation
This mixture serves as a moisturizing face mask to renew elasticity and provide hydration and shine to your face.
Mix all the essential oils, coconut milk, and wheat germ in a dark glass bottle and refrigerate.
The ideal thing is to store it for a maximum of 4 months and to shake it up every time you're going to use it.
If you want, you can dilute it in warm water.