After Reading This, You'll Never Throw Out Your Old Jeans Again
Pockets from old jeans can be reused to make practical wallets or coverings to store different types of objects, depending on their size.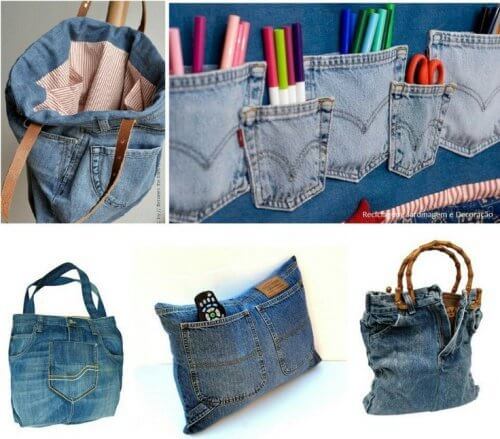 Regardless of the brand, blue jeans are generally one of the most useful pieces of clothing in life.
Sometimes they end up going out of fashion, but they're still in good shape.
There are a lot of opportunities to give them to others when you no longer like them, or once you have no more use for them. But there are other ideas out there that can help you continue to use their fabric.
This not only puts your creativity to the test, but it also helps solidify your commitment to reusing things, to be more environmentally conscientious.  
And even though you may not believe it, old jeans can be used in interesting different ways to continue serving a purpose around the house.
Below we are going to share with you 10 interesting ideas to help give those old jeans new life.
You're going to love them!
1. Bag or wallet made from old jeans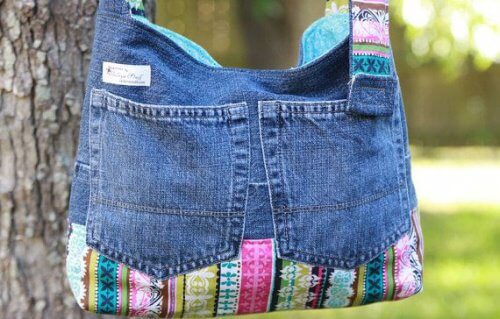 There are a lot of great ideas out there for making a bag or wallet out of old jeans.
Cut them into the size you prefer, into the shape you want, and use stones, other pieces of fabric, buttons, and other things to give it a personalized touch.
If you have more time, you can cut out several pieces of fabric and sew them together to create a bolder, or more casual and informal design.
2. Cell phone charging bag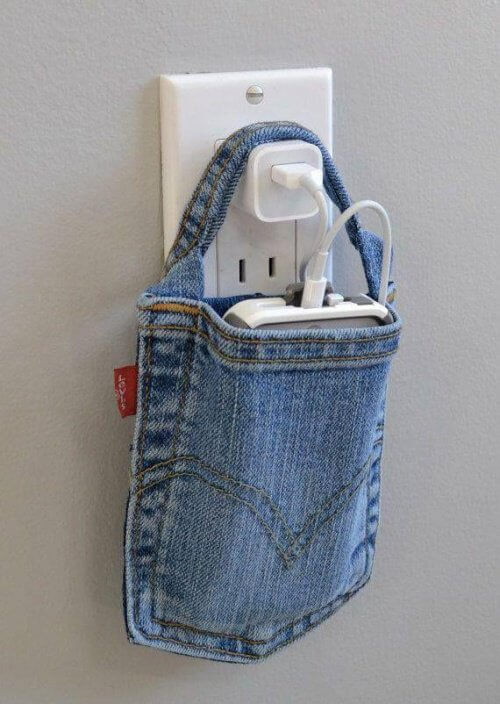 One of the inconveniences when it comes to charging your cell phone is that there's not always enough space to leave it as long as it needs.
One practical and fun way to solve this problems is to use the back pocket of one of your jeans to make a small pocket to hold your phone.
Make sure to make a small strap so you can hang it on the wall.
3. Wall organizer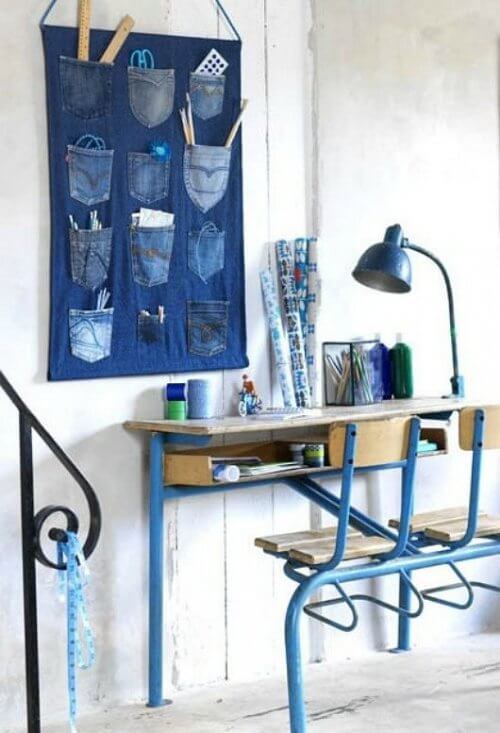 If you have several pairs of pants to recycle, cut out every back pocket and sew them onto a smooth, big piece of fabric.
You can add on anything extra that you like, including a strap to hang it.  Then hang it in your sewing room or crafts room.
It's pretty and decorative, and works well for storing a wide variety of small objects.
4. Bottle cover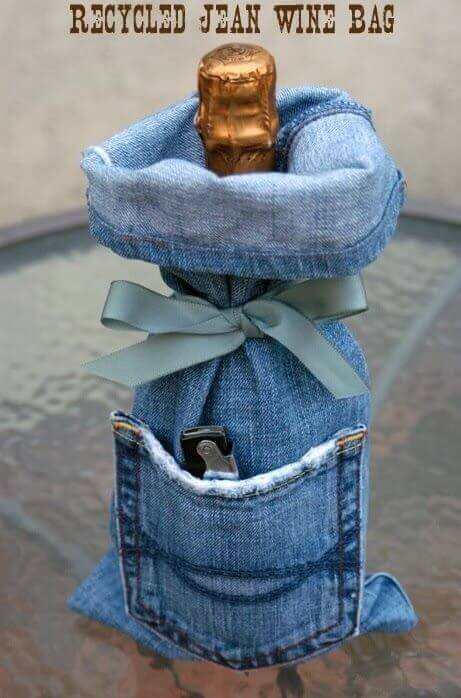 Do you want a different way to decorate your wine bottles?  Using this idea and some old jeans, you can give that bottle of wine a modern and different look.
You can also use it to store your bottle opener or similar things you have at home.
5. Apron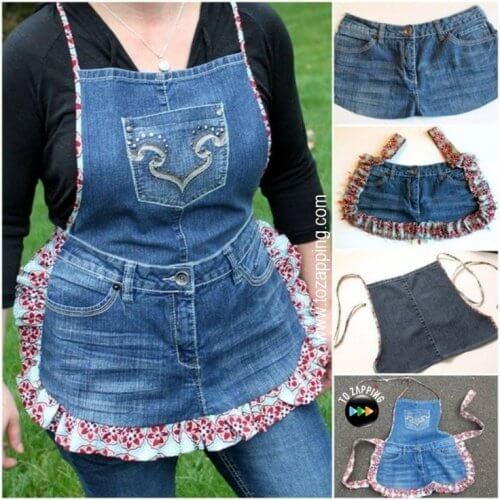 It's easy to make a household apron when you have jeans that are old enough and big enough.
Cut up the jeans and cut an apron into whichever design you choose.  Keep in mind how big you would like it. Then sew it together.
If you don't have a very large piece of fabric, you can join together several pieces until you get a size that adapts to your body.
After you get the right shape, add some straps along with buttons, a border, fabric remnants, or additional decorations, if you want.
6. Personalized notebooks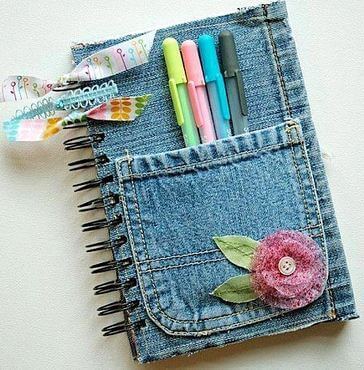 Because they're modern and stylish, jeans are one of the best ways to cover and personalize work and university notebooks.
Cut your old jeans to the appropriate size and use high-quality glue to stick it to both sides of the cover.
7. Multi-use organizer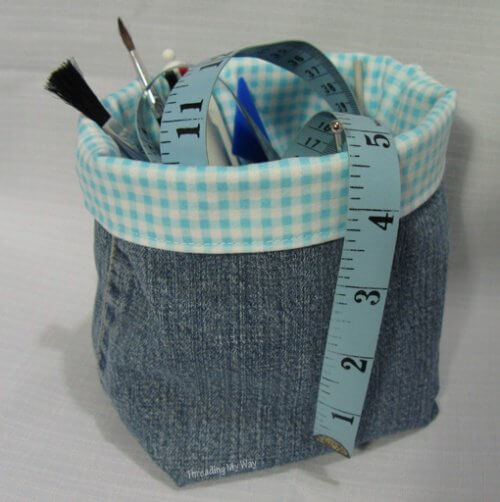 Another way to make a home organizer is to join several large pieces of fabric to create any kind of bag.
You can use it to store larger items, or even other pieces of clothing.
8. Small bag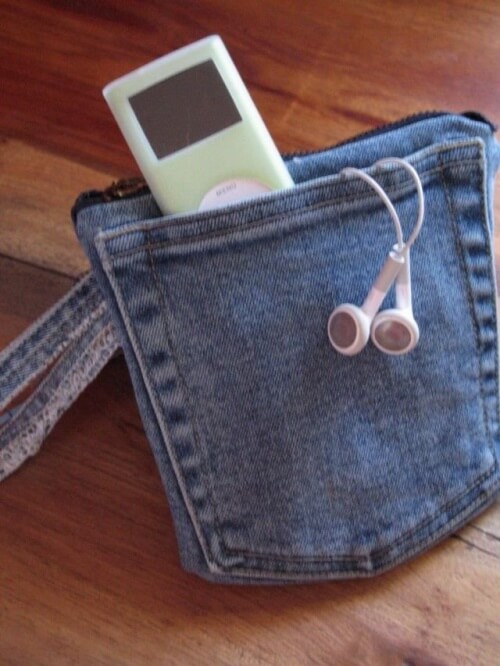 By cutting one the of the legs from your old jeans, even the upper part, you can make a small bag out of that to store objects that you generally lose easily.
Cut out a piece as large as you like, sew the two ends together, and leave a small hole to insert a strap.
9. Coin pouch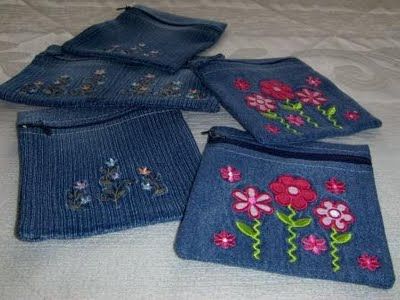 This could be made from an old jeans pocket, or larger sized pieces, to create a beautiful coin pouch to carry everywhere.
Put your creativity to the test and add decorative accessories, like buttons, borders, or colored zippers.
10. Clothing for your pet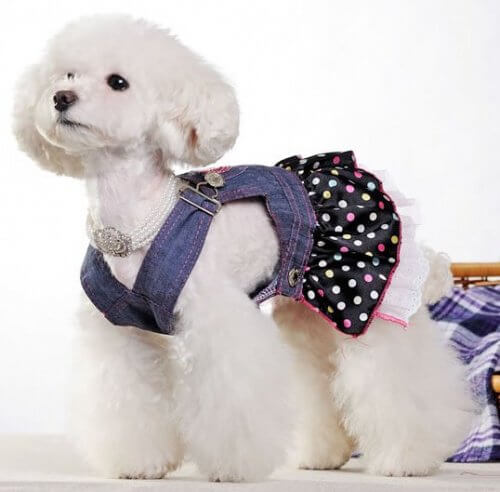 What about using your old jeans to make clothing for your pet?  Although this takes a bit of time, you can design clothing that is unique to your dog or cat.
11. Pillows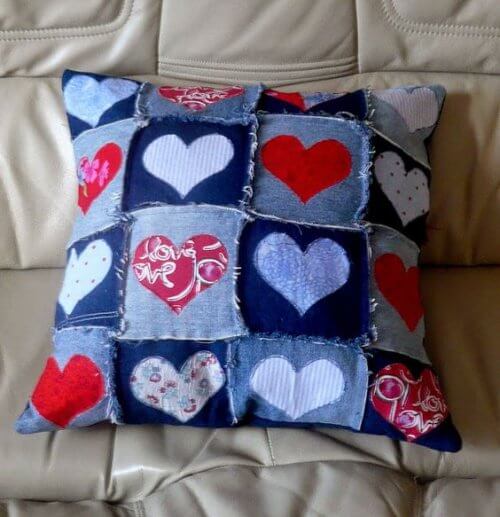 Renew your old couch pillows by cutting several jeans up and making new covers.
Sew them according to the pillow, play with different colored fabric and add any kind of accessories or decorations you like.
Are you ready to try your creativity for crafts?  Choose whichever one you like best, and put those old jeans to use.