How to Make Lighted Jars to Decorate Your Room
Make sure the container is clean and dry before you start to paint it, and choose glow in the dark paint or glow sticks. Set it next to a light source so it will glow more brightly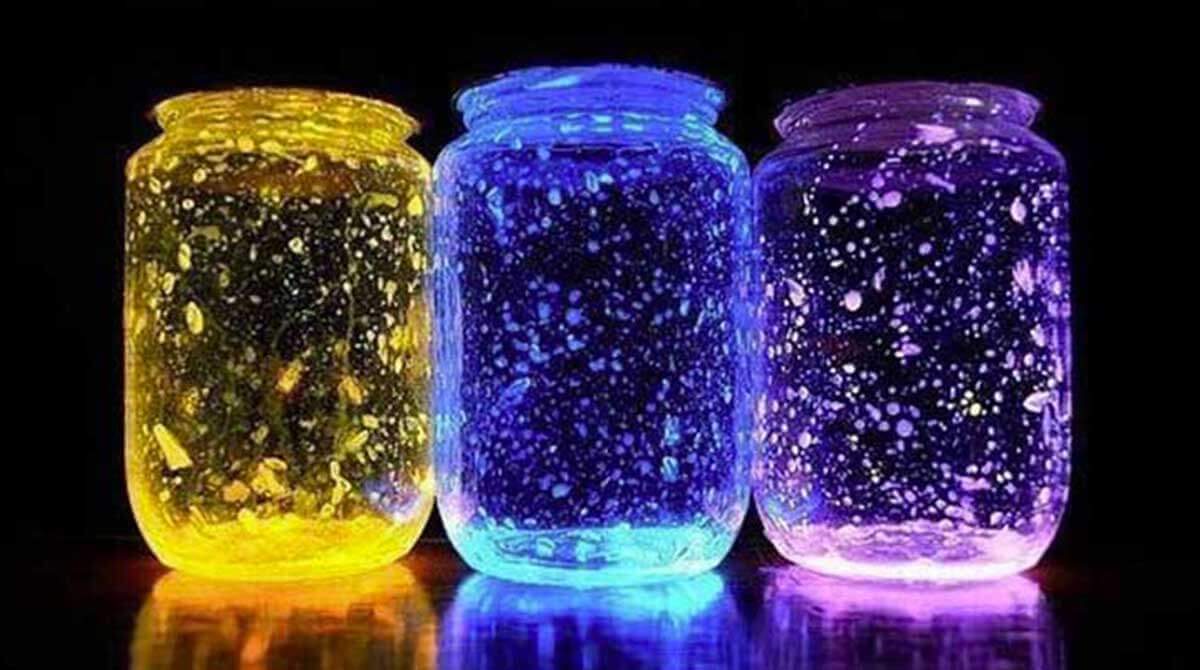 Until they reach a certain age, many children will want to leave their light on when they go to bed because it makes them feel more comfortable and safe.
But this can be inconvenient because in addition to the added cost of electricity, they could develop a dependence on having a light on in order to go to sleep.
Fortunately, there's an interesting way to add light and decorate your room without using electricity, but with a little creative lighting.
We're talking about beautiful, decorative jars and bottles that you can make with just a few materials at home, resulting in an object that magically glows when you turn off the lights.
In today's article we want to share two easy ways you can do this in just a small amount of time. Give it a try!
Making luminous jars with glow sticks to decorate your room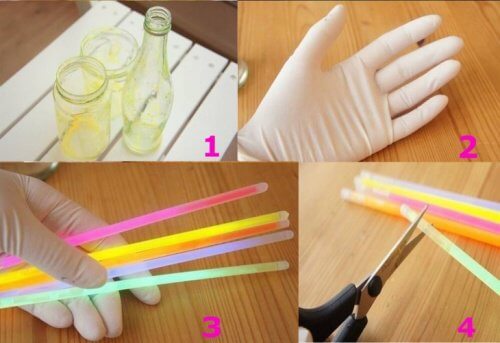 Most stores that sell decorations for parties carry sticks or bars that
emit a fluorescent light to make them glow in the dark.
These products are also known as glow sticks or light bracelets, usually worn during celebrations or holidays.
They're about eight inches long and a quarter of an inch in diameter, with plastic connecting ends that are another half inch long.
They usually come in a variety of bold colors, like red, yellow, green, fuchsia, lilac, orange, or blue.
Some may have multiple shades within a single bracelet or stick, making them even more interesting.
Choose your favorite color for this project, and combine them if you like!
See also: 6 fun tricks to make your life easier
Materials you need
Glass jars (any kind you prefer)
Glow sticks
Plastic gloves
Scissors
A bit of old tulle fabric
Step 1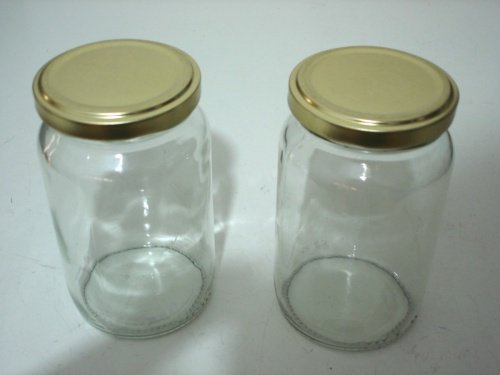 Search your house for some empty glass jars, like ones from coffee, olives, or other foods.
Step 2
Cut a piece of the old tulle fabric so that it's slightly taller than the jar and place it on the inside, against the glass.
Step 3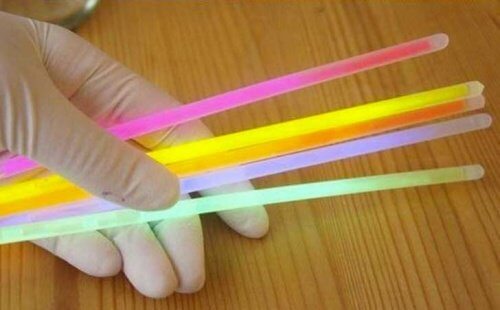 Put on the gloves to protect your hands and cut the glow stick to extract the fluid from inside.
Step 4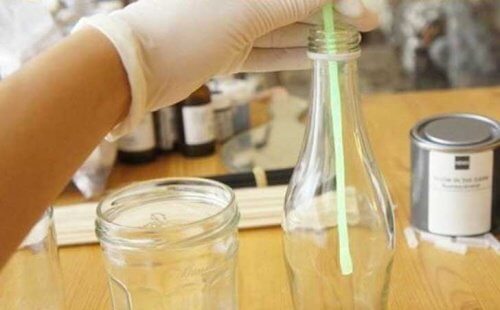 Spread the fluid from the glow stick on the inside of the jar, making sure to make contact with the tulle – this is what will make it glow in the dark.
Step 5
Since the idea is to create an attractive blend of glow in the dark colors, cut another colored stick and repeat the previous step.
Step 6
Close the jar securely with the lid and shake it.
Step 7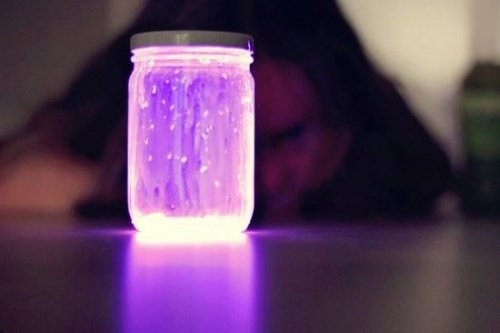 Turn off the light and enjoy the beautiful lighting.
Decorate your room with a painted light jar
The paint you can use for making lighted jars is the fluorescent type that's sold in art shops.
It has photoluminescent properties that allow it to glow in the dark after it absorbs the electromagnetic energy from a nearby light source.
Depending on the pigment that is added it might glow green, blue, yellow, or pink.
As before, try to combine two or three colors to get a more beautiful effect.
Materials
Glass jars
Fluorescent paint
Paint brush
Water (as needed)
Step 1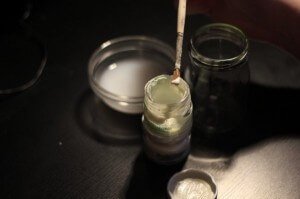 Mix the paint with a little water in a clean bowl until it dissolves a little.
Use a paint brush and gloves to protect your hands.
Step 2
Wash the jars well and be sure they're completely dry.
Step 3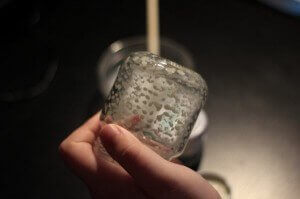 Use the brush to apply the paint on the inside of the jar, making small dots until you cover it completely. The more dots you make, the more it will glow in the dark.
This process may take a while, but you'll love the results.
We recommend reading: Natural remedy to sleep better
Step 4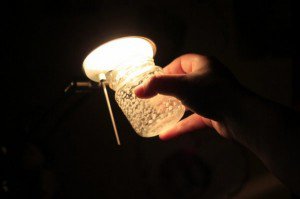 Shine a bulb near the jar so that it will glow brighter
when you turn off the lights.
Although the jar won't look like much during the day, you'll be amazed how pretty it looks in the dark.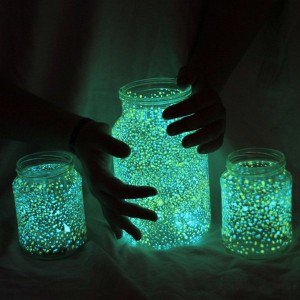 Did you enjoy these ideas? As you can see, both techniques are easy to make and the results are very striking.
All you need is a little time and some creativity to make your own. In fact, you can even do this with your children to have fun together.
Of course, make sure they wear gloves and old clothes in case you have any spills or splashes.