How to Make Natural Soap with Aloe Vera and Honey
The combination of aloe vera and honey favors dermatological regeneration and keeps skin healthy and hydrated, all while providing it with a brilliant look.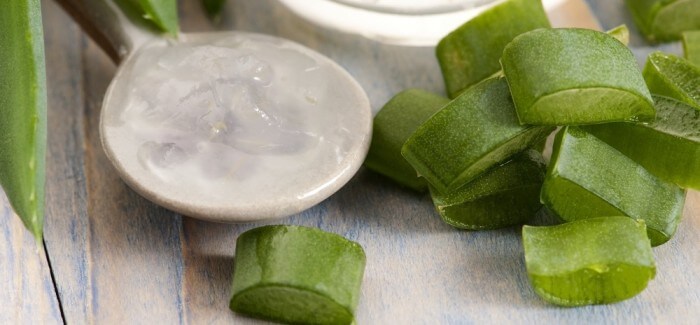 Natural soap has always been much better for your skin's health than the commercialized kinds commonly found in shops and stores, since they are free of artificial chemical substances. Using natural soap undoubtedly guarantees greater dermatological benefits, better hydration, more nutrition thanks to natural oils, a proper balance in your natural pH, smoothness and elasticity, and an amazing antioxidant and toning effect…
You may have already made natural soap at home with used oils, lye, glycerine… But if you have never tried it and would like to know how to use a homemade, natural soap that is extremely good for your skin, take note of this article because you are not going to regret it. Also, an amazing natural and scented soap with healthy elements can make for a great gift for your friends and/or family. Shall we try it? Here we go!
What Type of Soap Do You Want to Make?
There are thousands of types of natural soaps. Each one has certain specific properties, making it easy for you to know what you want to use it for. Let's do a small review first:
Making Aloe Vera and Honey Soap
We have chosen to show you how to make aloe and honey soap because it is definitely considered simpler and more useful for caring for your skin. The combination of these two big natural elements, aloe and honey, are essential for dermatologic regeneration, to keeping it healthy, hydrated, and glowing, as well as being fit for the whole family.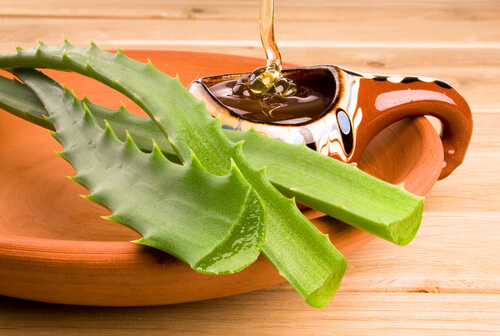 Next we will teach you the most basic way to make it. Using glycerin is a simple method that won't bring you any problems and you will be sure that it is going to be of the best quality. There is another, more complicated way, where you can take advantage of used oil in the house, for example. But you can also compliment it with caustic soda, a very dangerous element that can harm you while you handle it. So, this time we will go for the easy way to ensure you succeed and are completely safe:
Ingredients
-Pulp from four branches of Aloe or Aloe Vera.
-Two 250 grams of glycerin soap bars.
-Four spoonfuls of honey.
-100 ml of olive oil.
-Lemon zest.
Tools needed
-A glass bowl.
-Microwave.
-An electric beater.
Preparation
1- Take the bowl and put the two glycerin soap bars in it, then put it into the microwave right away. Wait until it melts, about 3 or 4 minutes. Keep checking on it.
2- Next, take the Aloe (aloe vera) pulp and put it in the bowl with the four spoonfuls of honey and the lemon zest.
3- Heat up a small amount of olive oil. It should be lukewarm, not burning hot, because then it loses its properties.
4- It's the electric beater's turn: whisk the mixture on low while adding in the warm oil little by little. You will see how all of the elements get mixed together until it is one homogenous dough with a nice, bright color and an excellent scent.
5- Now take the dough to a pre-prepared mold. This mold should be square and plastic because this will be the end shape that your homemade soap will take. Pour it in until there are a few extra centimeters, keeping in mind that later you will have to take it out and it will be easier to do.
6- Next, bring your mold with the mixture inside to the refrigerator so that it sets correctly. How long should it be left there? One day is recommended. Afterwards, you can cut it into smaller bars for its daily use.
-We have used lemon and olive oil as essential oils for our soap, but you can use whatever ones you want or like: rose, orange, lavender oil…
-For presentation purposes, it is always prettier to cut it in special shapes, for example: a heart, an oval shape… so that later you can wrap it in nice paper and ribbons so that every detail makes up a nice gift for your loved ones. Its fragrance and incomparable skin benefits are undoubtedly a great gift that everyone will be thankful for.