I Loved You Until My Dignity Said: No More
In every relationship we have, romantic or not, we need to respect our own dignity, just as we would our neighbor's.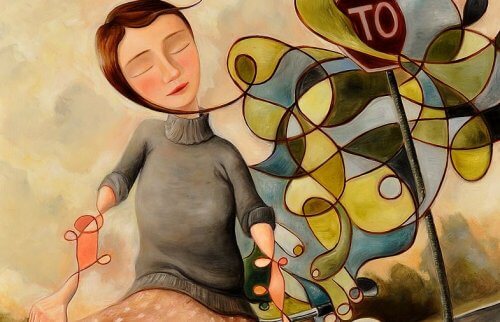 Dignity is a personal and emotional boundary that works as a psychological shield. Depending on where we set this limit, both our intimate and social relationships will enjoy better health and balance.
Dignity in close relationships doesn't take rain checks or make concessions. The moment we start to give in to others, this exceptional and valuable shield begins to break down.
If you would take a moment to stop and think about it, you'd realize there have been very few times that you've actually reflected on this intimate and important dimension of our lives.
We don't tend to think about it, in the first place, because we've been raised with the idea that if we love someone, then we should give them everything without expecting anything in return.
At times, it is really difficult to distinguish between a genuine return of affection and emotional manipulation. This is important to keep in mind in order to safeguard your dignity.
Today, we'd like to invite you to reflect on this important topic in our article.
Dignity is the respect that you have for yourself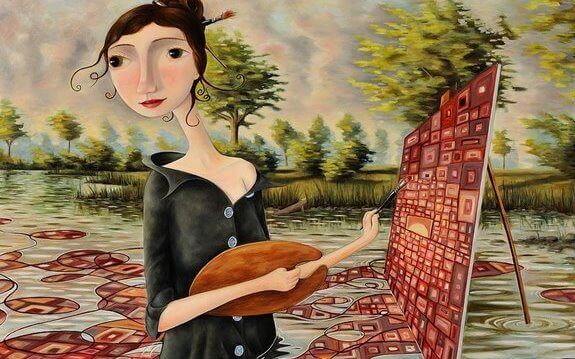 "I loved you until my dignity said: Enough!" If you've ever felt this way, then you'll remember the internal process that led you to realize that love sometimes has a limit, and it's called dignity.
Also check out: How to React to Infidelity?
Dignity and self esteem
People help build our self esteem over the course of our lives. The way in which we were raised undoubtedly has a large impact, but believe it or not, it's not a determining factor.
We all go through experiences that, over time, can weaken theses internal defenses.
A job where your rights are violated
A complicated close relationship
An accident, a traumatic loss, betrayal…
Many situations can cause an upset in our self esteem. What we're trying to say here is that sometimes we think we're invulnerable.
We sometimes believe that nothing can bring us down and that we can do everything. However, we only believe this because we're in our comfort zone.
When things outside ourselves cause us to lose touch with that sense of self control, we lose it all.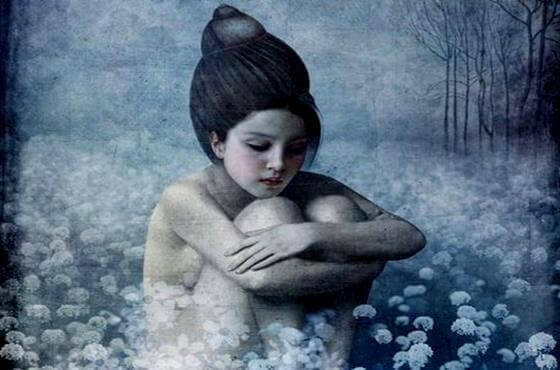 Jumping blindly into relationships
We know that we give our hearts away freely. We take these blind leaps of faith because we want to and because we feel like it's so right for us at the time.
This is all completely understandable, so long as we don't compromise our dignity in the process. Sometimes in intimate relationships, we see no limits. We give everything without expecting anything in return.
Any effort contributes to making the relationship happier for both parties involved.
Until one day, we become aware of this deep emptiness inside us. It's not that any one thing has gone wrong, everything is all messed up. There's no harmony in the relationship and all the energy and effort is being directed towards one person. While one's eating steak, the other one is trying to make a meal of crumbs. And that person is you.
There are times in our lives when it pays to be brave and take risks. However, keep in mind what you have at stake: your self esteem, your dignity and your right to be happy.
The moment any of these comes under threat, it's time to make a decision.
Your thoughts give you power
Whenever you find yourself in an emotionally tough situation and you need to reinforce your dignity, repeat these three phrases.
Reflecting on these words will allow you to internalize a series of ideas that will stir up two essential emotions inside of you: courage and valor.
See also: Practice Self-Love and You'll Be Loved as You Wish to Be
Take a look, here they are:
No one can or should tell me how to live my life or be happy.
Anyone who truly loves me will never manipulate me or hold something over my head.
A good partner strengthens your self esteem, never destroys it.
Anyone who loves me will care for me everyday.
Living together requires knowing how to work together as a team. Someone who only thinks of themselves does not know how to live with another person.
I have the right to express my thoughts, to say and not say exactly what I please.
Saying "NO" to something isn't a selfish act: it's defending my dignity.
I deserve to be loved.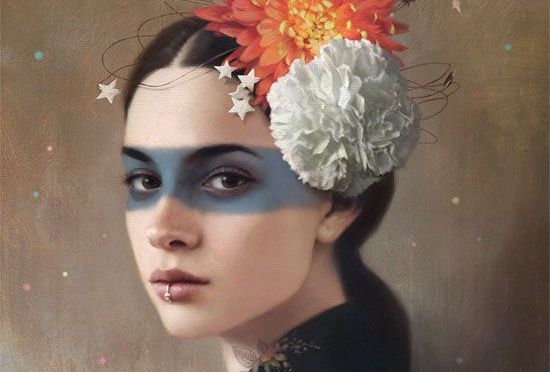 True love starts with loving myself. If everything around me is making me feel like I'm worthless, it means something is wrong and I need to do something about it.
I'm capable of and will take control of my own reality. I don't have to submit myself to the wants and desires of others.
I'm not obligated to go along with or please everyone.
I'm a beautiful, strong, courageous person who has just as much of a right to happiness as anyone else. I alone am the architect of my own life and desires.
I will defend the people I love, above all. However, I also ask that the people who love me respect, defend and value me as I deserve.
In conclusion, personal dignity is a highly important issue that deserves more attention. It provides us with the happiness that everyone should be able to experience every day.