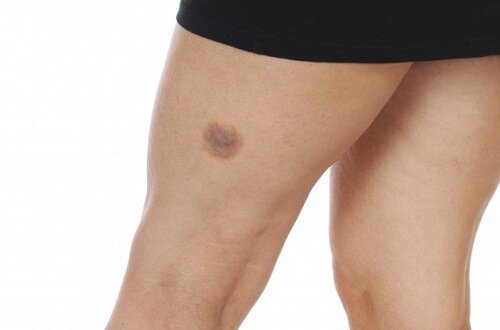 A bruise, contusion, or hematoma is the result of an impact to the skin that produces a blood clot underneath. When the small blood vessels beneath the skin are damaged, they can be very painful. The most commonly used medical term for this is "hematoma," and they can even develop in the muscle tissues or even at the level of the bones. Keep reading to find out what the best home remedies to heal bruises are in this article. 
Characteristics of "bruises"
Bruises can take a few weeks to disappear completely, and there are certain people who are more vulnerable to them than others. During the process of healing it changes color. At first it has a reddish tint, then turns purple or bluish before becoming green and yellow, after which time it disappears.
The level of bruising can change depending on a person's age or the sensitivity of their skin. The elderly and people with very fair skin usually bruise more often, because their blood vessels are more fragile or the skin is more sensitive to bumps and scrapes.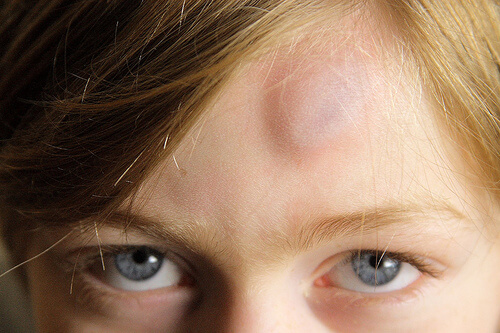 Symptoms of a "typical" bruise are pain in the area (especially when touched or brushed) and swelling. They are not serious if they are small or if they become less bothersome over time. If there are serious symptoms like nausea or dizziness, immediately consult a doctor. Trauma or impacts to the head and eye area must be cared for immediately.
A bruise appears when we hit something hard, like when we fall down while walking or bump into furniture (most commonly). But as we said before, the intensity needed to "discolor" the skin varies according to age and how fragile the skin is. Later in life, bruises can even appear without injury. This also occurs in athletes who lift weights, from the use of intense muscular force.
Taking medications that thin the blood (like aspirin, ibuprofen, arthritis drugs, or anti-inflammatory agents) can interfere with the natural blood clotting process, causing more severe bruising than normal. Others who get bruises more often than most may have hemophilia or cirrhosis of the liver.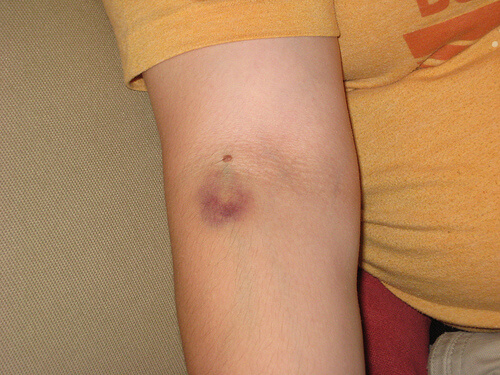 Women
may be more susceptible to bruises than men if they wear less protective clothing, use waxing methods for hair removal, or are involved in more active sports.
Natural remedies for bruises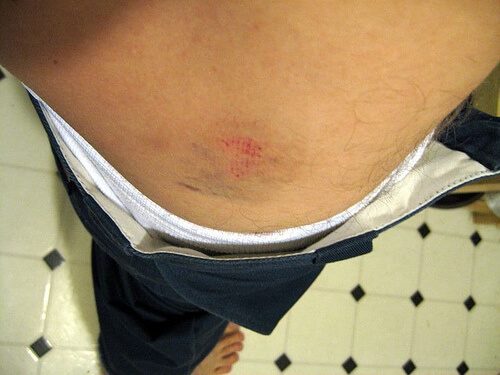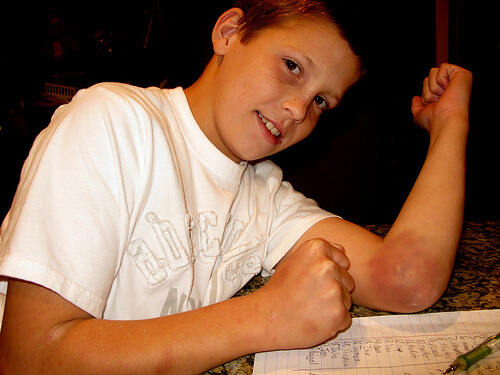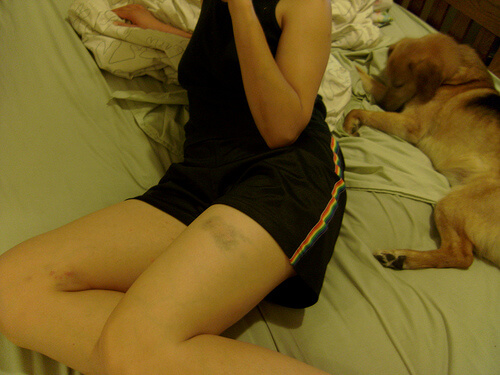 We hope you've found this article on how to heal bruises useful and informative!