14 Foods that Help Reduce Belly Fat
Whether you have your dream body or are working towards it, eating these 14 foods can help reduce belly fat and help you maintain a healthier diet in the long run.
Once summer arrives, many people start worrying about their beach body. However, it's important to maintain a year-round healthy eating lifestyle and remember to eat foods that help burn fat in "strategic" places like the abdomen. Keep reading to find out which foods help reduce belly fat!
You might like: 7 Tips to Lose the Belly Painlessly
Which foods help reduce belly fat?
When thinking about the right diet to help reduce belly fat, the first thing that comes to our minds is that we have to adhere to a strict regimen, starving ourselves for hours between meals – but this will only make you feel worse, and you'll also fail to achieve your desired results.
It doesn't have to be this way – if we maintain a healthy diet all year long, the benefits really show by summertime. So there's no need to "suffer." Instead, you just get to enjoy it. Some foods that can help reduce belly fat are:
1. Greek yogurt
Greek yogurt a great dietary alternative for losing weight because it has twice the protein content of regular yogurt. Protein is good because the body needs to work twice as hard to digest it, burning a lot more calories in the process. In turn, this helps minimize muscle loss through the burning of fat.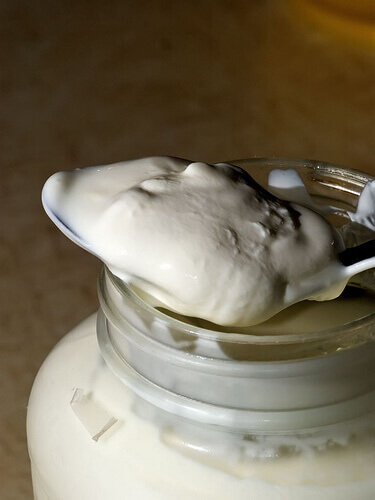 2. Quinoa
Quinoa is a great help in the difficult process of losing belly fat. This grain contains five grams of fiber per cup and is also considered a "superfood" due to its high protein content. Quinoa is high in iron, selenium, zinc, and vitamin E, which is an antioxidant, and it can be combined with vegetables, lean meats, and nuts.
3. Cinnamon
This spice is used to reduce the appetite and add more flavor to teas and desserts. Some studies have shown that mixing ¼ teaspoon of cinnamon in with your food makes the metabolism of sugar in the bloodstream up to 20 times faster.
4. Peppers
Also known as "chilis," such as cayenne and red peppers, these are ideal for promoting weight loss. The reason is that they contain high amounts of vitamin C, even more than lemons and oranges.
Additionally, peppers contain antioxidants that speed up the metabolism and help burn fat more quickly. They also contain capsaicin, which lowers lipid levels and stimulates the removal of fat cells.
5. Green tea
The benefits of green tea for the body are well known – one is its effectiveness in controlling weight gain, even with diets that are high in fat.
If you drink green tea once a day, it lowers the body's absorption of fats from food and in turn stimulates the burning of accumulated fat, particularly in the abdomen.
6. Grapefruit
This fruit is low in carbohydrates and is 90% water. It also supports a healthy diet because its citric acid has slimming powers.
Furthermore, it's good for people with anemia, it helps regulate cholesterol levels, and can even help cure you of a cold or the flu. We recommend eating grapefruit in the morning on an empty stomach and adding it to salads, juices, and smoothies.
7. Watermelon
Watermelon is almost entirely made of water, which helps it take up more space in the stomach and intestines. This creates a feeling of fullness and prevents overeating. It can also be used to eliminate food cravings.
Watermelon has many nutrients and is low in calories. Additionally, you can enjoy watermelon as a snack or as a dessert.
8. Pears and apples
Both of these fruits have similar properties – they have a high water content and are rich in pectin, which is used to detox the body and lower levels of bad cholesterol, among other benefits.
Pears contain calcium, potassium, iron, and a small amount of sodium. Meanwhile, apples are a powerful diuretic, delivering fiber and multiple amino acids.
9. Grapes
Along with raisins, grapes are a good detoxifying food, perfect for eating during a diet. Among their key benefits is the presence of vitamin B and potassium, which help control cholesterol. They also help cleanse the body in a detox therapy.
10. Raw vegetables
Green leafy vegetables, celery, carrots, leeks, and tomatoes help satisfy our cravings for food and also provide plenty of water with few calories. Try to eat them raw at least once a day, as this will preserve vitamins, fiber, minerals, and antioxidants – all of which can be lost during the cooking process.
11. Coffee bean extract
The extract from coffee beans helps you lose weight because it alters the metabolism. This is due to the presence of an element that prevents the body from absorbing calories derived from fats and carbohydrates.
12. Eggs
Eating two eggs for breakfast each day can help you lose several pounds. In turn, you'll feel satisfied and avoid snacking between meals, giving you more energy by mid-day.
13. Oats
Oats are rich in complex carbohydrates, protein, and fiber, and have a low glycemic index. They also contain unsaturated fats, potassium, calcium, magnesium, and phosphorus, which are essential nutrients for muscle growth.
14. Whole grain cereals
For adequate nutrition without adding calories, you should include whole grains in your daily diet. They provide fiber, zinc, vitamin E, magnesium, and vitamin B6. These compounds help prevent disease, and can also help burn abdominal fat. You can find whole grains in bread, pizza, pasta, desserts, and more.
Reduce belly fat without sacrificing your health
We hope you enjoy cooking with and eat these 14 healthy and satisfying foods that help reduce belly fat. Lastly, remember that healthy eating is about long-term changes in your lifestyle and eating habits and it is not about suffering and short-term fad diets!
It might interest you...
---
All cited sources were thoroughly reviewed by our team to ensure their quality, reliability, currency, and validity. The bibliography of this article was considered reliable and of academic or scientific accuracy.
---
---