Bullying Leads to 11 Year Old's Tragic Suicide
It's important to teach our children to respect others, as well as taking care of the victims and doing everything possible to restore their enthusiasm for life and the will to live.
Today, we'd like you to reflect on a sad story: That of Diego, an 11 year old boy who decided to leave this life on October 14, 2015. The reason? Bullying.
We all know what bullying is and what this physical and psychological harassment does to the life of a young person. But…How could a little boy have been capable of making this decision? In these situations not only is our attention drawn to the loss of such a young life, but it also makes us question whether the school itself or social services sensed that something was wrong.
The World Health Organization (WHO) recently released a report which reveals that each year, about 600,000 young people between the ages of 14 and 28 commit suicide worldwide, and at least half of those cases are due to harassment or bullying.
It's a social tragedy that we need to better understand in order to implement strategies to prevent it.
Today, we'll share the story of Diego, a young boy from Madrid (Spain) who found death to be the only solution to the problems he faced in life.
Bullying and saying good bye to a special little boy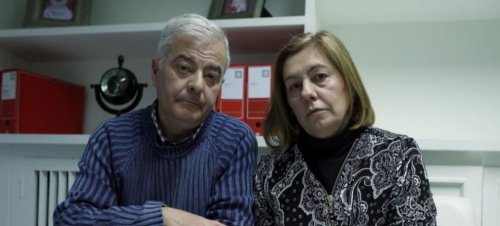 Diego lived in Leganes, a neighborhood in Madrid where he spent the 11 years of his life. He didn't want to go any further, he didn't want to grow up, he only wanted to be free from his suffering, from the attacks and pressure he experienced at his school.
And so he decided to throw himself from the balcony of his fifth floor home. Some may think that suicide is a cowardly act carried out by those who don't know how to face life's difficulties. The truth is no one has the right to punish or criticize the choices someone makes in such a situation.
But in this case, we have a child and the reality of the situation takes on a very serious tone. So much so, that Diego's parents have decided to publish the suicide note that their son left and present the case to the president of the Community of Madrid and the Minister of Education.
We recommend reading: Emotional Predators and How to Avoid Them



Diego's story, a good student who didn't want to go to school
Diego earned good grades, was a good student and his parents were proud of him. His mother explained that sometimes when she would pick him up from school, he would leave in a rush, running to escape from something or someone.
He only seemed happy when summer arrived and he could stay home, free from the classrooms at his school in Leganes. His parents also recall the four months that he was mute. According to his doctor, Diego's nervous muteness was likely caused by something that had a severe impact on him.
His family never knew what he was so afraid of or what his life was like in class.
The school itself, where the investigation began, said the child never showed any signs of a problem and never reported any incidents.
What remains clear is that sometimes a school's resources are not sufficient to detect abuse, but a child's sadness can be seen and felt. The teachers and his own peers saw and heard it, but remained silent.
To date, no one has been found responsible for Diego's death and the cause has not been investigated. Above all, his parents want the world to know the serious consequences of bullying, the bullying that took the life of their son.
Also read: The Best Advice for Raising Self-Esteem
Diego's suicide note
Diego decided to leave a suicide note for his parents.
He left a note on the sill of the window from where he jumped that said, "Look at Lucho".
Lucho was his favorite stuffed animal, that was charged with keeping the last words of the unhappy 11 year old's life which said goodbye to his parents in a mature, admirable and emotional way. Because Diego was, without a doubt, a special boy.
These are the lines that he left:
Papa, mama, these 11 years with you have been really great and I'll never forget them and I'll never forget you. Papa, you taught me to be a good person and keep my promises, and you also played a lot with me. Mama, you took the best care of me and took me to many places. The two of you are incredible and together make the best parents in the world.
Tata, you have been through a lot with me and Papa, I'm so thankful for you and I love you a lot. Grandpa, you have always been really generous with me and looked after me. I love you so much. Lolo, you've have helped me a lot with my homework and treated me well.
I hope you get to see Eli. I'm telling you this because I cannot bear going to school anymore and there's no other way to not go. Please, I hope that some day you'll hate me a little less. I ask that you don't get a divorce, Mama and Papa, just seeing you together and happy, I will be happy.
I will miss you and I hope that someday we'll see each other again in heaven. So this is goodbye forever.
Signed Diego. One more thing, I hope that you find work really soon, Tata."
Diego Gonzalez
It's impossible to read these lines without becoming emotional, without putting yourself into the shoes of the parents and thinking about what they must be going through. It's really important that we raise awareness about the reality of bullying based on these principles:
It's vital that we educate our children on emotional intelligence, empathy, and treating and respecting others as we would ourselves.
Knowing how to recognize and detect aggressive behavior in the classroom, on the street and at home and report it.
Knowing how to treat victims without excluding them or isolating them. We need to know how to offer them coping strategies, help them build self-esteem and get back their enthusiasm for life, for the future and for their dreams.
Understanding that bullying doesn't only happen in classrooms, bullying can occur on social networks and other places in cyberspace where children have access.
We know that Diego's death will not be the last according to the figures from the WHO. However, we hope that the number of deaths will decrease year after year and that we can all be a part of this achievement.