7 Benefits of Turmeric During Menopause
Turmeric not only helps us to fight the physical effects of menopause and post-menopause, but also helps to improve our mood
Menopause is a crucial phase in a woman's life, especially in respect to their ability to have children. During this stage, their ovaries stop producing estrogen and progesterone.
It usually occurs during the last few years of a woman's forties and throughout their fifties. Post-menopause is the phase that takes place for the rest of their lives when they stop menstruating.
During menopause, various health problems can come about that are caused by the decreased production of hormones.
Luckily, you have the option to decrease the discomfort. In this case, we will talk about the benefits of turmeric.
You will discover that it is a great ingredient and that you will want to include it in your diet as you move forward.
1. Anticoagulant effect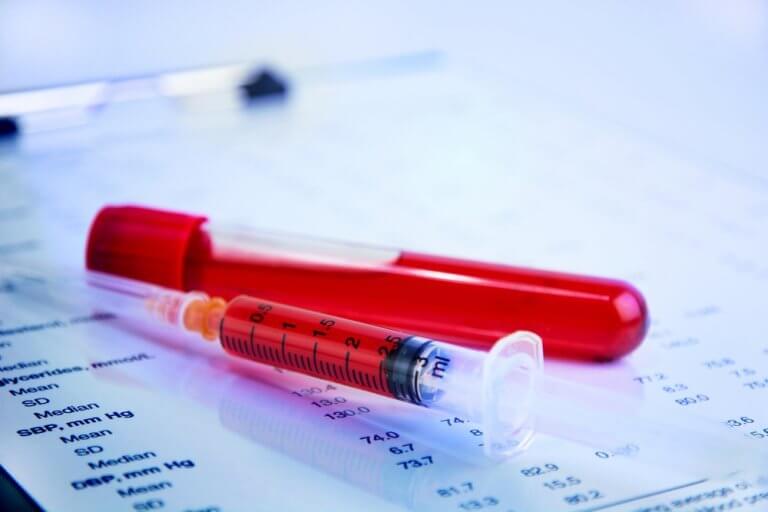 The first of turmeric's benefits when it comes to menopause and post-menopause has to do with cardiovascular health. It is well known that your heart health is affected during and after menopause, especially by coagulation conditions.
Although there a different types of drugs that can help fight these types of illnesses, they can cause excessive bleeding or hemorrhages. Turmeric has an anticoagulant effect without any side effects. 
2. Turmeric is rich in phytoestrogens
Phytoestrogens are derivatives of plants that simulate the estrogen activities that the body secretes. One of the benefits of turmeric is its high quantity of phytoestrogens. 
If your doctor has already given you estrogen substitutes, it is possible that they are phytoestrogen based supplements. A great alternative, in order to get these naturally, is by including a small amount of turmeric in your diet.
3. Fights pain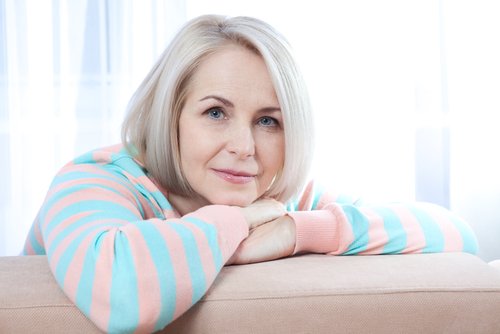 Menopause usually comes accompanied by various types of pain and inflammation. The most common types of pain are muscular and headaches, but they are not the only ones.
Luckily, one of turmeric's benefits is that it helps to fight pain caused by inflammation. Its analgesic effect makes it perfect for the recuperation of movement without having to add extra medications to your daily life.
Among the pain that turmeric fights best are:
Joint pain
Muscular stiffness
4. Fights depression
Even if you have been a very happy person your entire life, there is always the risk of depression that can accompany menopause. 
If you are experiencing changes in your mood, you should know that another benefit of turmeric is that it helps improve your mood.
For some women, this change is very seriousness and is directly related to menopause. In other cases, it is a less biological change and more an adaptation to the new stage.
In any case, you should pay attention the symptoms of menopause in order to take the necessary measures. Among the symptoms that you should look at are:
Trouble falling asleep
Stress
Hot flashes
Constant desire to cry
Feeling inferior
5. Fights hot flashes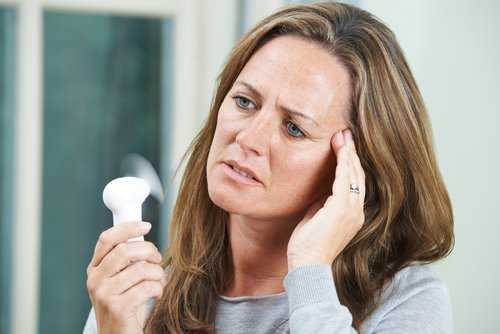 The majority of women that go through menopause experience hot flashes at least once. They are basically a feeling of extreme heat that last for a few moments.
These will make you feel palpitations and will cause you to sweat excessively. The cause of this problem is the decrease in estrogen levels.
One of turmeric's benefits is that it is rich in antioxidants and phytoestrogens that fight the appearance and frequency of hot flashes.
6. Reduces your risk of suffering from vaginal infections and urinary incontinence
The reduction in estrogen and vaginal atrophy increases the risk of suffering from vaginal infections.
Once you enter menopause and post-menopause, it is normal to experience irritation, itching and abnormal vaginal secretion. It is also possible that you will start to have urinary incontinence.
Among turmeric's benefits, it contains antimicrobial, anti fungal and anti inflammatory properties. In fact, turmeric is one of the most used remedies for fighting this problem.
7. Reduces breast pain and the risk of breast cancer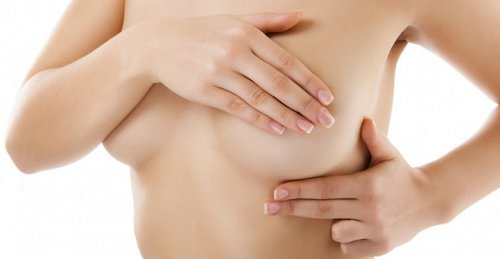 Hormone levels can influence the development of breast cancer during and after menopause. One of turmeric's benefits, and its phytoestrogens, is that it reduces the risk of suffering from this illness. 
Remember that you should pay attention to any symptoms, among them are:
Breast pain
Uncomfortableness
Small bumps
In this sense, the effect of turmeric helps to inhibit the growth of cancerous cells. That is why it is recommended that you consume a little turmeric if you are going through cancer treatment.
Also, some phases of treatment can cause nausea. This can also be eliminated with the help of turmeric.
Take advantages of the benefits of turmeric for menopause and post-menopause
Now that you know these benefits, surely you have more reasons to include turmeric in your diet. There are many options and one will definitely work for you:
Add 1 teaspoon (5 g) of turmeric powder to your green smoothie
Take a turmeric pill in the morning
Add a 3 cm piece of turmeric to your smoothies