Remedies for Vaginal Itching and Burning
Itching and burning can be signs of a vaginal infection, which can affect women and girls of all ages.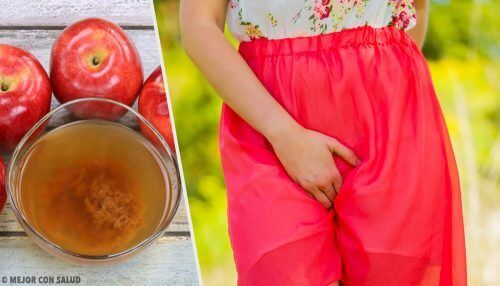 A woman's intimate parts are very sensitive. This is why it is normal to have symptoms such as itching, inflammation, irritation, and changes in vaginal fluid from time to time. However, vaginal itching is important to address.
These symptoms can present themselves more intensely in women aged 15 to 40.
We should keep in mind that these symptoms can have varying causes:
Poor use of feminine hygiene products
Bacterial or fungal infections
Hormonal problems
Weakened immune system
Eczema
Stress
Luckily, vaginal itching can be easily controlled with the right treatments. In this article, we'll tell you how it can be done.
Don't miss out!
1. Yogurt and Vaginal Itching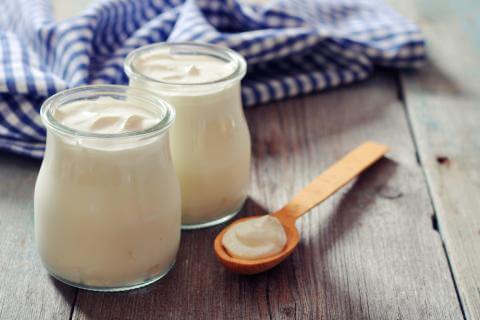 The lactic acid and the bacteria present in the components of natural yogurt can calm vaginal itching and burning.
Furthermore, it can take care of any infections present in the area, since it eliminates harmful bacteria.
What should you do?
In order for it to work correctly, you should use 2 tablespoons (40 g) of natural yogurt, and apply it directly to the vaginal zone.
Let it sit for 10 minutes, and then rinse the area with water.
We suggest using yogurt once per day for a week; this way you'll notice changes quickly.
2. Apple Cider Vinegar
Apple cider vinegar has antibacterial and antifungal properties that not only eliminate bacteria and fungus, but also regulate the natural pH of the vagina.
Ingredients
3 tablespoons of apple cider vinegar (30 ml)
1/2 cup of water (100 ml)
Directions
Empty the water into a pot and bring it to boil for 5 minutes.
Add the apple cider vinegar and let it sit until it becomes warm.
How to use it
After bathing, apply the mixture directly to the vagina.
Let it sit for 5 minutes and then rinse it with cold water.
Use this mixture at least 2 times per day for a week.
You might be interested in: 5 Unusual Uses for Apple Cider Vinegar that You'll Want to Know
3. Garlic and Vaginal Infections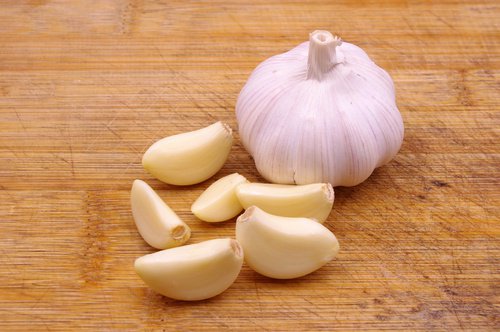 The antibacterial and antibiotic properties contained in garlic can help eliminate the bacteria and yeast infections that put your vaginal health at risk.
Furthermore, garlic is capable of improving the immune system, because it reduces the possibility of return infections.
Ingredients
3 garlic cloves
1 vitamin E capsule
1/2 cup of water (100 ml)
Directions
Crush the garlic until it turns into paste.
Add water, garlic, and the vitamin E capsule to a pot.
Bring the mixture to a boil and let it boil for at least 20 minutes.
Let the mixture sit.
How to use it
Once the mixture has reached a tolerable temperature, apply it directly to the vagina.
Let it sit for 15 minutes.
Rinse with warm water.
For faster results, we suggest using this remedy two times per day for ten days.
4. Azadirachta Indica and Itching
Also known as "neem", the Azadirachta Indica is known for its antiseptic properties, which are capable of fighting vaginal infection, itching, and burning effectively.
Ingredients
1/2 liter of water (500 ml)
10 leaves from the Azadirachta Indica plant
Directions
Place water and leaves into a pot.
Let it boil for at least 20 minutes.
Strain the neem water into an airtight container.
How to use it
After bathing, apply the neem water directly to the vagina
Let it sit for 10 minutes, then rinse with warm water.
The neem water should be used twice per day for two weeks.
You may be interested in reading: 8 Foods Necessary For Good Vaginal Health
Recommendations for Avoiding Vaginal Itching and Burning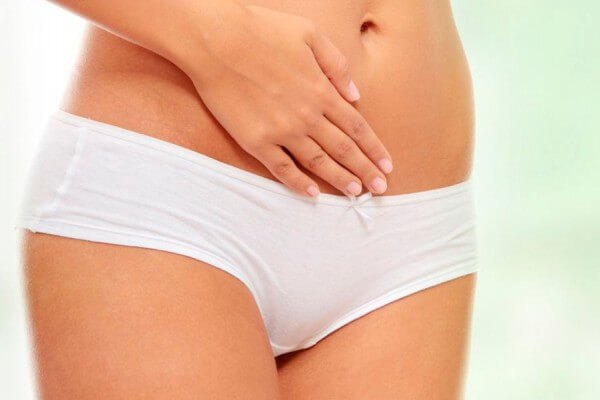 Try to maintain the vaginal area as dry as possible, since humidity can make the itching worse.
Clean the vagina from front to back. 
Use cotton underwear and change it twice per day on days in which you suffer from itching.
If possible, sleep without underwear until the itching disappears.
Avoid bubble baths, perfumed sanitary napkins, and vaginal lotions. 
Use soap with a neutral pH to avoid altering the vagina's natural pH.
Avoid scratching the area even though you feel itchy.
Take a shower after exercising.
Fortify your immune system with foods rich in vitamin C.
If you use these remedies and follow these recommendations, not only will you be able to eliminate vaginal itching and burning, but also you will prevent it from returning. 
However, if you have tried all of the remedies above and still have not noticed any changes, it is very important to consult your trusted gynecologist in order to undergo an examination and use any medication your doctor may prescribe.