Fruit that Helps Eliminate Toxins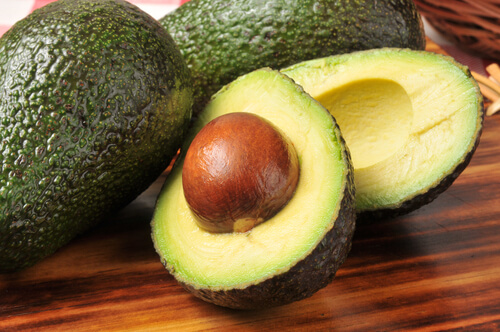 Toxins are found in many places; it's in the food, water or medicine you take daily, or can simply be caused by radiation and stress. In short, they are found everywhere.
That is why you should do a good cleanse of your body in order to be able to eliminate those toxins that can accumulate over time. In this way, you will be able to improve your general health conditions. It is also important to know that nature gives you the necessary tools to keep your body free of these harmful toxins.
In the following article, you will discover different fruit that helps eliminate toxins naturally. These fruits have a delicious flavor, so it will be a total delight to cleanse your body with these natural products.
Apples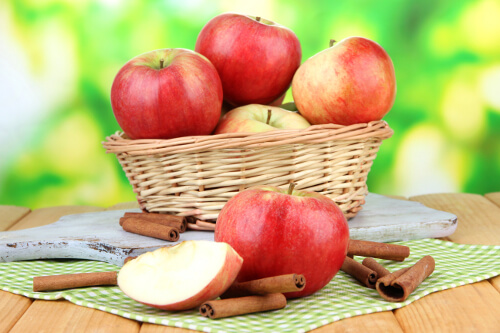 Apples have the ability to stimulate your liver as well as your kidneys. They also effectively protect you against cardiovascular diseases and help in the proper functioning of your digestive system, which prevents you from suffering constipation as well as diarrhea.
Their high content of acidic and neutral polymers help cleanse your body because they eliminate toxins and normalize blood cholesterol levels.
Avocados
Avocados have large quantities of monounsaturaded fats, which are healthy fats that help reduce cholesterol. They also contain vitamin E, a powerful antioxidant that can eliminate toxins. Their potassium content has the property of helping control depression. Their folate content is important in preventing fatigue and tiredness.
Bananas
Bananas have properties that have great effects on your body. One of the main ones is helping regulate intestinal functions, which relieves constipation. They also allow you to control stress and improve the symptoms that cause excessive stomach acid.
Grapefruit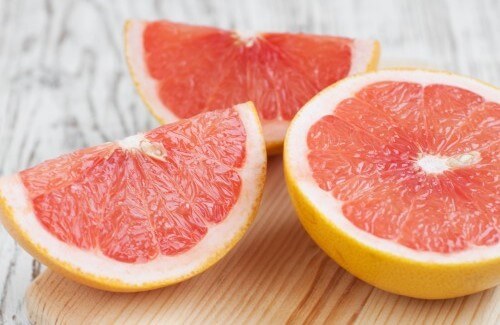 Besides being a huge aid in detoxifying your body, grapefruit prevent many skin problems, making it look a lot healthier and fresh. They have a good amount of vitamin C, which is essential in strengthening the immune system. In this way, you will keep colds and infections far away from you. It will also be a huge help for your digestive and urinary system.
Oranges
Oranges have large amounts of phosphorus, which is very important in helping control stress and poisons caused by the consumption of some foods or medications. The citric acid that they contain is depurative, which is very useful in cleansing the digestive tract, which eliminates possible bacteria found in the colon. They are also a powerful disinfectant.
Pineapple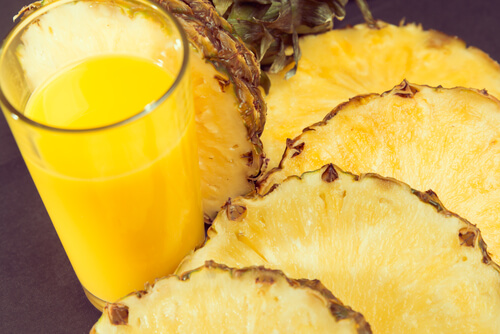 Pineapples contain large amounts of bromelain, a substance that is a huge help in proper blood circulation. They also facilitate digestion, which helps protein to become properly assimilated during this process.
Strawberries
They are rich in antioxidants and phytonutrients as well as vitamin C. Their soluble fiber is very useful in helping control blood sugar levels. They also have the ability of improving stress and menopause symptoms.
Watermelon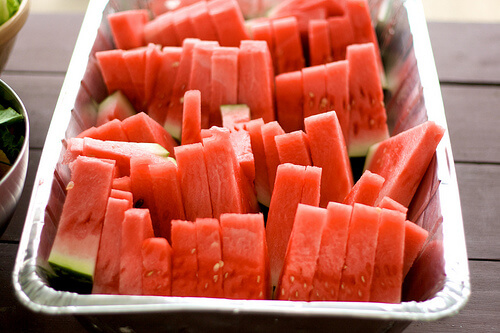 Watermelon is a fruit with a delicious flavor, which is excellent for detoxifying the body. Its large amount of water and low sugar make it important in preventing possible dehydration when you do a body cleansing treatment. It also helps prevent some types of cancer and reduces cholesterol levels.
Papaya
Papaya is excellent for maintaining proper digestion because it increases the production of pancreatic juices. One of its components, called papain, is great to be used as a purgative/laxative.
We hope you will add some of the above mentioned fruit that helps eliminate toxins into your daily diet.