Tricks for Bleaching Clothes Naturally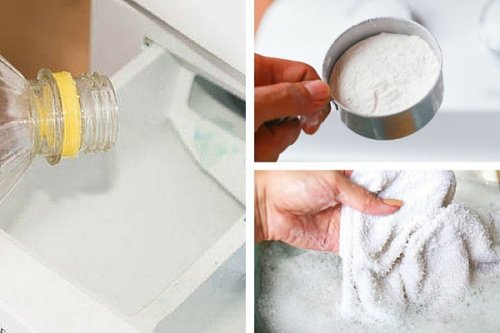 Hydrogen peroxide is a natural bleach that can help return light-colored clothes to their original tones, while also bleaching clothes with stains.
White clothes are always attractive because they are so easily matched with other colors.  Some people prefer not to buy them, however, because they are easily dirtied and end up turning a dirty yellow color.
Bodily sweat, food stains and environmental dirt end up sticking to the fabric and within a matter of weeks they can end up looking worn.
In order to address this problem a lot of companies worldwide have taken charge of developing cleaning products that help bleach clothes in order to maintain their original color.
A lot of these products, however, are made with aggressive chemicals that damage the environment, health, and even the piece of clothing.
Fortunately there are also natural solutions that can be made at home for this same purpose.  The big advantage to this is that they are a lot cheaper and 100% natural.
Are you ready to start using them?
Baking soda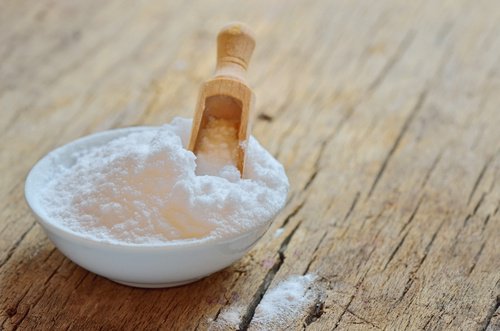 Using baking soda as a normal part of your washing routine will not only whiten your clothes, but it also softens them.
This ingredient reduces stains and improves the effects of common soap on clothing.
Ingredients
3 Tbsp baking soda (30 grams)
Powder detergent (however much you need for the load)
What to do
Submerge your clothing in the powder detergent with water and add 3 tablespoons of baking soda.
Allow to set for 20 minutes, then wash as you normally do.
Lemon juice and salt
Lemon juice is one of the best products for bleaching clothes.  Using it on clothing keeps them from turning yellow or holding onto stains.
Ingredients
1/2 c. salt (125 grams)
Juice from 2 lemons
2 liters water
Neutral soap (however much you need)
What to do
Pour the two liters of warm water into a bowl and add the juice from the two lemons along with the salt and neutral soap.
Place your clothing into the mixture and soak for at least one hour.
Rinse as usual, then hang out to dry in the sun.
Ammonia and Hydrogen Peroxide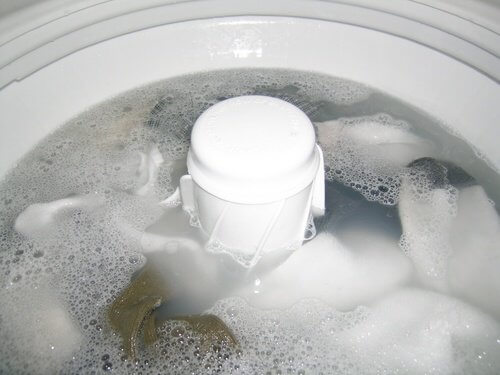 This solution is gentle on delicate clothes but is a good option for removing dark and tough stains.
Ingredients
1/2 glass of hydrogen peroxide (100 mL)
1 liter water
5 drops ammonia
What to do
Pour the hydrogen peroxide into a bowl with one liter of water, then add the ammonia drops.
Soak for half an hour, then rinse.
Apple cider vinegar
Do your favorite shirts have stains in the armpits?  You will be surprised by how effective apple cider vinegar is at eliminating them.
Its properties extract sweat and deodorant remains from clothing, bleaching clothes and turning them bright white once again.
Ingredients
1/2 c. apple cider vinegar (125 mL)
What to do
Pour the apple cider vinegar on the desired areas and allow to set for half an hour before rinsing.
Repeat this process with each wash.
Milk
A lot of people know that milk is a great tool for eliminating skin marks.  A lot of people ignore, however, the fact that it is fairly useful for getting rid of yellow discoloration.
Ingredients
milk (however much you need)
What to do
Store the milk in the fridge, then once ready, soak your clothing in it.
Soak for one hour, then rinse with soap and running water.
Water from boiling eggs plus lemon juice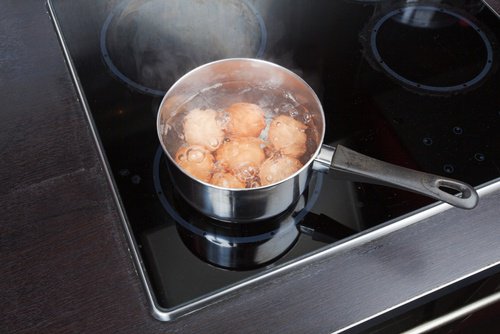 The water left over after boiling eggs is rich in calcium, a mineral that helps to set color.
If your white clothing has some sort of decal on it, this alternative is great because it does not affect the original color.
Ingredients
1/2 liter water from boiled eggs
1 lemon
What to do
Squeeze out the lemon juice and pour it into a bowl with half a liter of water left over after boiling eggs.
Soak your clothing in it for 30 minutes, then wash in the washing machine.
Hydrogen peroxide and lemon
These two ingredients are compounds from substances that effectively remove yellow discoloration and stains.
When combined as one sole product, they create a wonderful remedy for "leaving whites, whiter."
Ingredients
What to do
Squeeze the lemon juice and mix it in a bowl with the hydrogen peroxide and two cups of water.
Add to the rinse cycle in the washing machine, or soak your clothing in the solution.
Did you like these alternatives?  Use whichever one you liked best and see what great options they are for leaving your whites an even brighter color.