Why Tibetan Monks Have Strong, White Teeth
The monks of Tibet guard their health with care because their body is the temple of their soul. Thanks to these monks, we can enjoy their remedies for the white teeth we so desire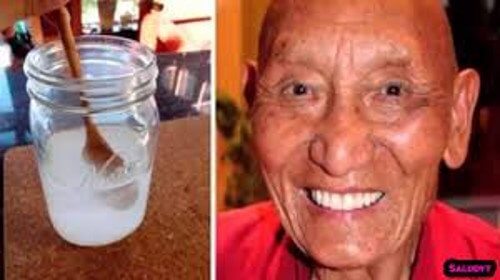 Tibetan monks are known for their isolation from the material world to better immerse themselves in the spiritual one. Buddhist monks aspire to detach themselves from the desires of the body, as only then will they achieve inner peace.
Nevertheless, they must also ensure the welfare of their physical bodies, given that they are home to their most precious resource: the soul. That's why it's good to know a little about this culture for our own healthy lives.
Everyone knows that the practitioners of this religion live far from cities with no supermarkets in walking distance, and they don't see a dentist on a regular basis. So how can you explain the fact that monks are some of the healthiest when it comes to having strong, white teeth?
Those of us in the Western world will never have white teeth like the monks' without investing in specialized treatments such as toothpastes, whitening creams, and gels. Even still, some people never attain it.
Keep in mind that the white teeth these monks possess are accompanied by enviable dental health. For them, the appearance is secondary in importance.
A legendary recipe for whiter teeth
Monks may not have stores, but they do have natural remedies that help them care for their bodies as their religion dictates.
Based on their excellent results, today we want to share a recipe for making traditional toothpaste with proven efficacy.
Read Also: 5 natural teeth whiteners
What will you need to use?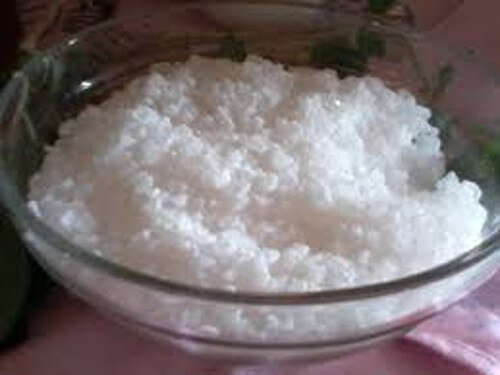 Kosher or iodine-free salt: this is a pure type of salt that the Jews used to season their foods and preserve them longer. You can find it in health food stores or pharmacies.
Water
As you can see, you need very few items, so you won't find it difficult to make this treatment. Read on to learn the steps.
Quantities
1/2 cup of water (100 ml)
1 tablespoon of kosher salt (15 g)
Preparation
Boil the half cup of water and let it cool until it reaches a suitable temperature.
Add the tablespoon of kosher salt.
Let it sit for at least one minute.
Skim off any foam that remains on the surface.
If you're a very busy person who is short on time, you can boil extra water and reserve it. You'll lose very little quantity and will have the same results.
How to apply this paste
You'll be able to see the crystals of salt in your mixture. They are the key to this particular toothpaste, but first let's find out how you should use it.
Add the crystals to your toothbrush.
Brush your teeth using your usual method, and don't forget to use a circular motion to ensure the crystals reach all the crevices.
Rinse with the same solution of water and salt.
Repeat this three times a day.
As you can see, this is a simple and inexpensive process that will hardly take more than an extra minute of your time.
If you're dining away from home and want to be fastidious, you can bring this mixture along with you in your bag. You only need a small amount so it's very little trouble – and the benefits are unquestionable.
Other tips for having healthy teeth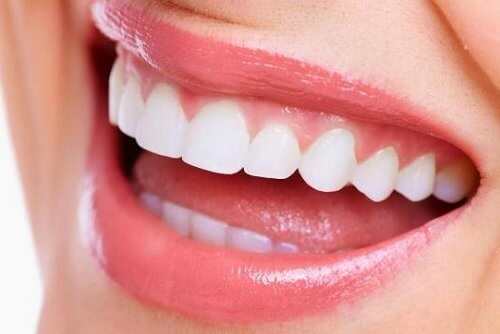 Tibetan monks have other habits that complement this fantastic recipe.
For starters, they don't smoke or drink alcohol. They consider these substances a poison, whose goal is to confuse what's not important with what is.
Visit this article: Tips to control bad breath
You may not agree, but the fact is that avoiding these products prevents stains and wear on your teeth.
Similar to this, they avoid consuming sugars, commercial desserts, or fatty foods, all of which keep them ahead of the game when it comes to white teeth.
Almost all of the foods we eat today contain these elements, in addition to artificial colors that make it even harder to reach our goals.
Instead, they eat a diet that's rich in vegetables and organic products. They're less abrasive because they contain fewer bacteria and germs. In addition to that, they don't contain any chemicals that can attack tooth enamel and cause cavities.
It's an age-old recipe from an ancient culture whose members enjoy long and healthy lives.
This homemade toothpaste is harmless, but if you find that it doesn't work for you, feel free to stop using it at any time.
Still, it's worth giving it a try. Are you ready to let us know how it goes?
We're always happy to hear from you.