This Hospital Allows Pets to Visit Patients
Instead of being a threat to patients' health, allowing pets in hospitals to visit patients gives the owners a much needed boost of energy and optimism.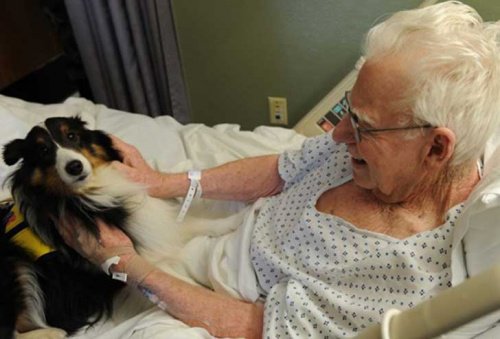 Juravinski Hospital in Ontario, Canada, is one of the few medical centers where patients can receive not only their friends and family as visitors, but also their pets.
Pets form an essential part of our lives and our hearts. Far from spreading bacteria and threatening the recovering patient's health, patients recover much sooner and both their spirits and immune systems improve.
Each animal that comes into the hospital must be washed and go through a disinfection process at the hospital. Everything is controlled so that cats and dogs can give a much needed dose of joy to patients who need it.
Today on our page, we want to talk to you about this interesting initiative.
Juravinski Hospital and patient awareness
The Companion Pet Visitation Program was created not long ago following a sad but touching story.
Donna Jenkins was the director of Juravinski Hospital and was confronted with the early death of her 25-year-old nephew to lymphoma.
Before dying, the young man asked if he could see his dog and made his aunt promise that she would do everything she could so that the rest of the patients could see their pets while they were staying at the hospital.
He said that few things can bring as much happiness as being able to embrace these much cherished friends.
Since then, the center has created a service where family members can contact the medical center and social services to arrange a visit.
Discover: Why Pets Are So Good For Our Health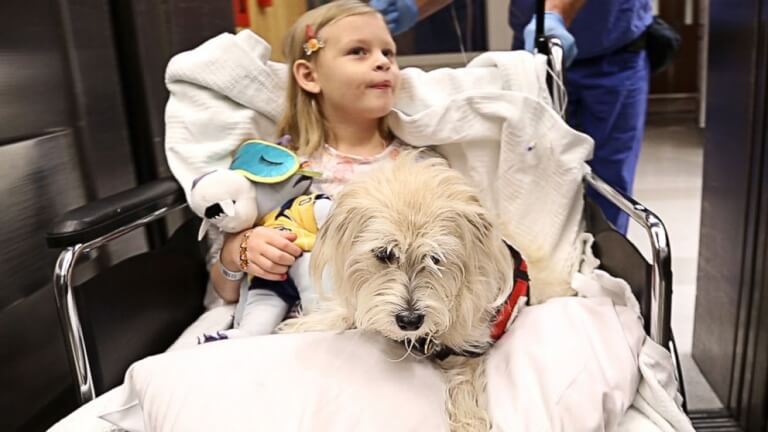 The miracles they're seeing every day with this new initiative
This project is financed by the charity organization Zachary's Paws for Healing, named after the director's nephew who passed away from cancer.
This is where family members can get all the information and assistance needed to arrange a visit.
When patients are faced with many days of hospitalization, depression significantly impacts their recovery. Something as simple as getting to see their dog or cat immediately raises endorphins, regulates breathing and speeds recovery.
Another way pet therapy is helping patients is in the area of oncology. Patients undergoing chemotherapy make it through the difficult treatments calmer and with more peace if they have their pets at their feet or on theirs laps to offer encouragement.
Check out: The Healing Power of Hugs
The pets get prepared to visit patients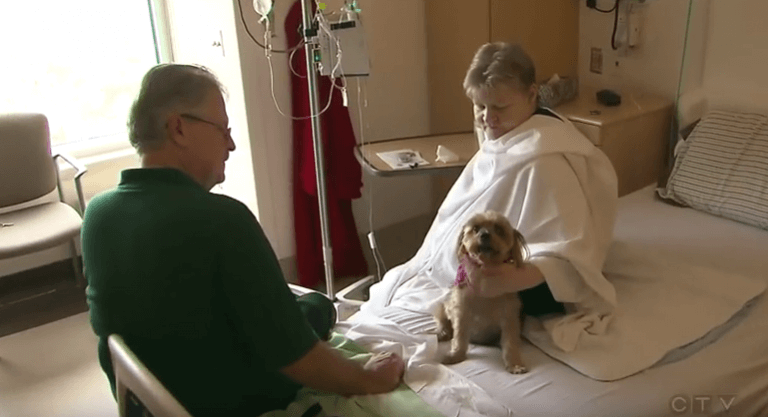 One of the reasons that pets are banned in hospitals is that they could potentially be carrying bacteria or other diseases.
Those in charge at Juravanski Hospital came to the following conclusions:
Pets pose the same threats when they visit patients as visiting family members do.
To sufficiently control the bacteria, the pet's coat must be washed and properly disinfected before being allowed into the hospital.
Animals must be on a leash to control their movements.
Pets can only visit their owners: dogs and cats are prohibited from contact with any patient outside of their family.
All pets entering the hospital are accompanied by both a family member and a social worker to control the situation and the pet's movement (patients are often hooked up to machines, IVs, ventilators, etc. and these are all risks that must be controlled).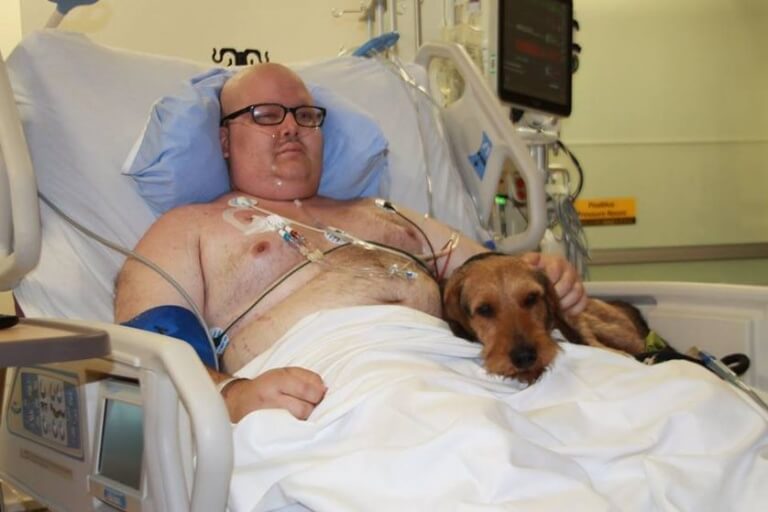 The therapeutic effect of letting animals visit patients
The emotional support that pets provide us when going through difficult times is truly extraordinary.
The support is more than emotional because animal therapy shows us the huge capacity our pets have to offer us physical and even psychological help.
Many children with autism control their anxiety and panic attacks with the help of a trained dog.
Assistant dogs can help patients with diabetes or epilepsy by warning them of blood sugar spikes or drops or help prevent injury during a seizure.
Pets are a great example of coexistence, nobility and love that shows us, once again, how precious a gift our pets truly are.