Stimulate Hair Growth with this Homemade Treatment
Coconut oil and rosemary oil help oxygenate the hair follicles on your scalp and stimulate hair growth. Plus, they help prevent hair loss.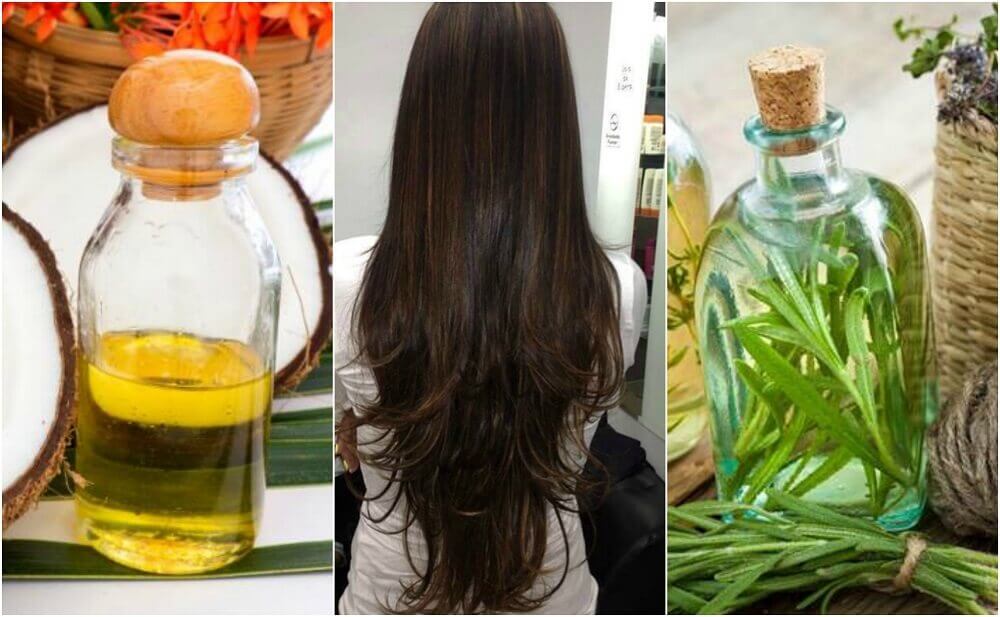 Treatments to stimulate hair growth have become one of the main options for people who suffer excessive hair loss or balding.
Although the process is slow and can vary from person to person, the continuous use of certain products can strengthen hair follicles to keep it under control.
In addition, it's a great way to provide the nutrients that you hair needs, nutrients which are often lost because of the use of chemicals or exposure to toxins.
Luckily, there are 100% natural options that anyone can get hold of and the results are just the same.
In this article, we want to share a recipe made with coconut oil and rosemary oil, two ingredients often used in hair care.
Try it out!
Coconut oil and rosemary oil hair treatment
The mixture of coconut oil and rosemary oil is an alternative remedy that is widely recognized as having the power to stimulate hair growth.
It's suitable for cases of excessive hair loss, but also for problems with growth that can stop you having a full, long mane of hair.
It won't change the production of oils on your scalp, so it can be used on all hair types.
The benefits of coconut oil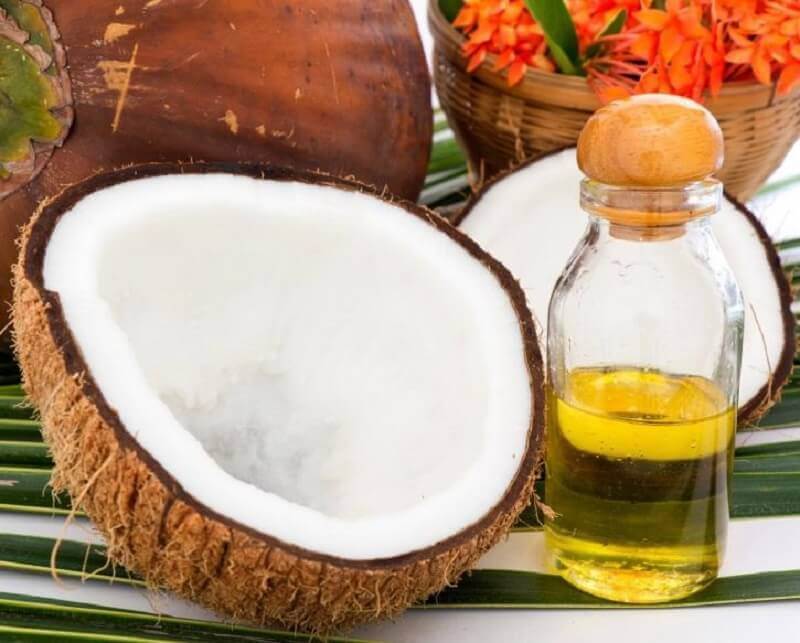 Coconut oil is an ingredient that is used in many different natural cosmetics.
Rich is essential fatty acids, anti-oxidants, and amino acids, it's a restoring substance that helps alleviate various scalp problems.
Its nutrients penetrate the scalp, stimulating the growth of new hair in cases of excessive hair loss.
Coconut oil regulates your skin's pH and stops fungal and bacterial infections of the hair follicles.
It hydrates your roots and stops your hair from becoming weak and brittle.
It acts as a natural conditions to help keep your hair silky, hydrated, and brilliant.
The benefits of rosemary oil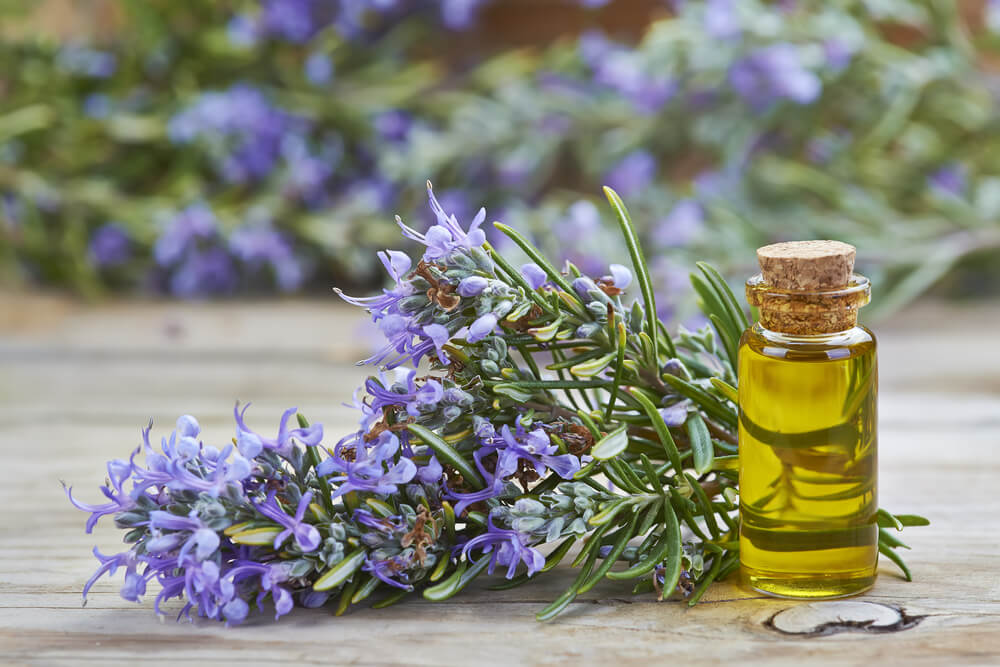 The use of rosemary as a treatment to stop excessive hair loss has been known since antiquity. In fact, many companies use rosemary extracts to produce treatments and shampoos for fighting hair loss.
Its compounds activate the circulation in the scalp and improve the oxygenation process of the hair follicles.
This allows your hair to repair itself and nourishes your hair to stimulate growth.
It also has astringent properties that can stop the excessive production of oils and therefore reduce the appearance of dandruff.
Its revitalising action reduces the damage done by toxins and slows the appearance of grey hairs.
How to make this homemade hair treatment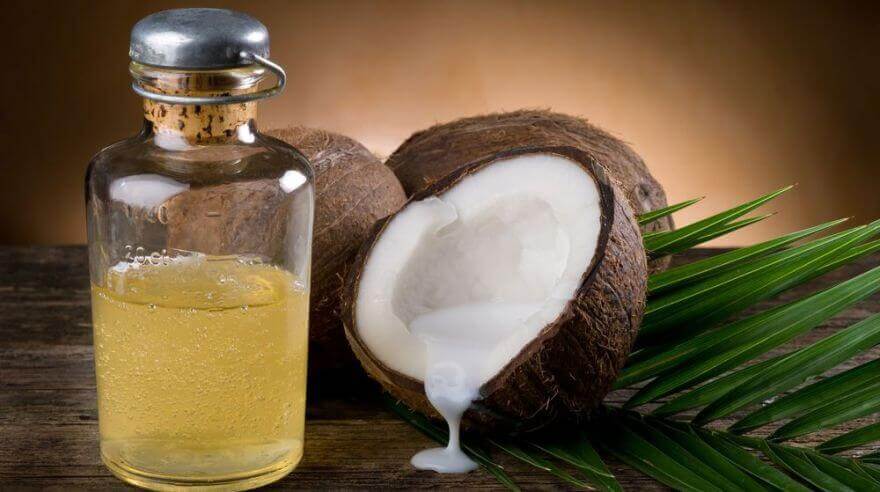 So that your hair can make the most of all the benefits of these oils, we suggest mixing them together into one product for regular use.
It's important to bear in mind that, although it helps to stimulate growth, it should be complemented with other hair care products for the best results.
Also, it's crucial to use 100% organic coconut oil and high quality rosemary oil, since refined versions don't have the same properties.
Ingredients
10 tbsps. of organic coconut oil (150 g)
5 tbsps. of rosemary oil (75 g)
Utensils
Heat-resistant container
Glass jar
Wooden spoon
Preparation
Pour the organic coconut oil into the heat-resistant container.
Melt it, either in a bain-marie, or by placing it over a pan of boiling water.
Mix it with the rosemary oil with the help of a wooden spoon.
Let the mixture rest at room temperature and pour it in a glass jar.
How to use it
Take a generous amount of the oil mixture and rub it all over your scalp.
Separate out your hair into sections to more easily distribute the mixture.
Massage it in for 5 to 8 minutes, applying a light pressure with your fingertips.
Then, leave it to act for 20 minutes or more and rinse.
Repeat this treatment 2 or 3 times a week.
Do you want a full and strong head of hair? Remember that as well as using this product consistently, you should improve your diet and habits to take good care of your hair.