You'll Never Throw Away Egg Cartons Again After Reading This
In addition to making great decorative boxes, egg cartons can be used for sorting things or even as a base for your laptop to keep it from overheating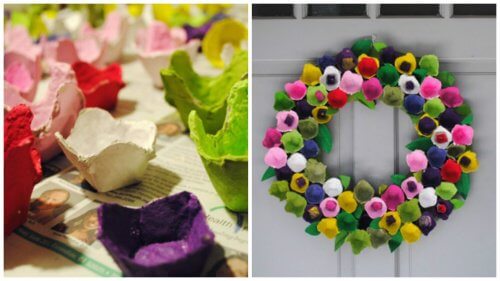 The act of recycling has become an important household activity, because it's one of the most effective ways of reducing the amount of trash that pollutes the environment.
Many people are more aware today that there are a lot of items that can also be reused if you have a little creativity.
In today's article we want to focus on egg cartons or crates, whose material facilitates the creation of useful and decorative objects.
Are you still throwing egg cartons in the trash? Instead, try reusing them in some of the following ways.
Pay attention!
Seed potting
An egg carton can serve as a potting medium for seeds when you're trying to grow flowers or seedlings.
All you need to do is add a little fertilizer and the seeds you want to grow in each pocket of the carton.
You'll wind up with a dozen plants that are organized and labeled as soon as they germinate.
Don't forget to read: how to germinate lemon seeds at home
Organizer tower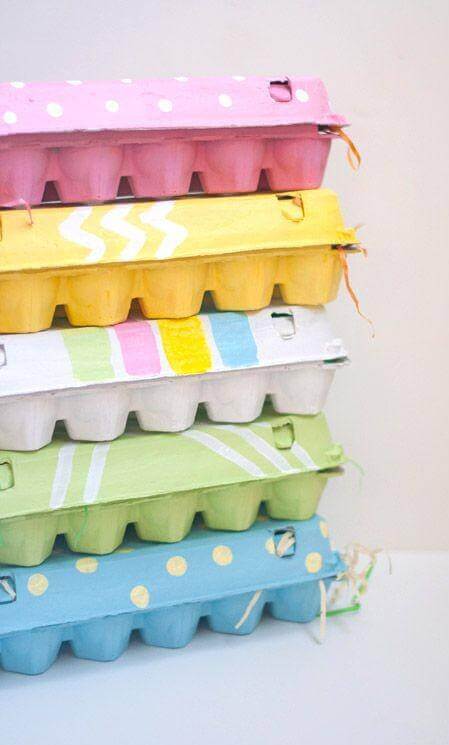 If you join several egg carton sections together you can get a nice organizer for various items.
Be sure to decorate each carton to your liking using colored paints, ribbons, or any other material you prefer.
Then you can use them to store stationary, jewelry, and other similar objects.
Paint container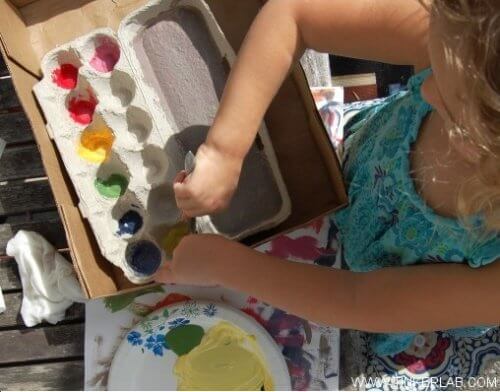 Thanks to the fact that the carton has numerous compartments, you can use this to make a paint palette for mixing purposes.
Add a little color to each section and you can blend them to achieve the palette you desire.
Sewing supply organizer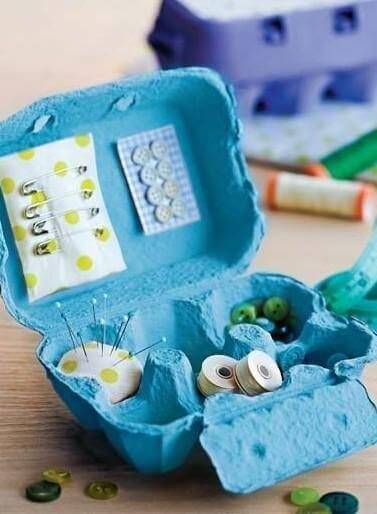 Sewing supplies tend to get lost easily because they're so small and are rarely kept in order.
To keep this from happening to you again, take an old egg carton and use each compartment to sort your needles, buttons, thread, and any other items you use on a regular basis.
You could apply this same idea to the storage of screws, nails, tacks, and other household materials.
Small ball storage
Small balls, like those used for ping pong and golf, fit nicely in the spaces of an egg carton so they don't bounce away or get lost.
This way you'll know where to find them whenever you're ready to play.
Decorative lamps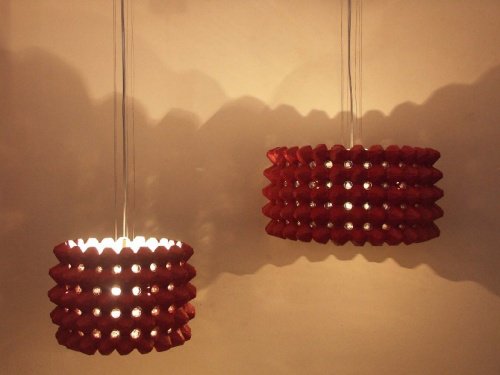 If you invest a little more time you can create decorative lamps to keep on display.
In this case, you need to use a special adhesive to keep the cartons from coming apart too easily.
Artificial flowers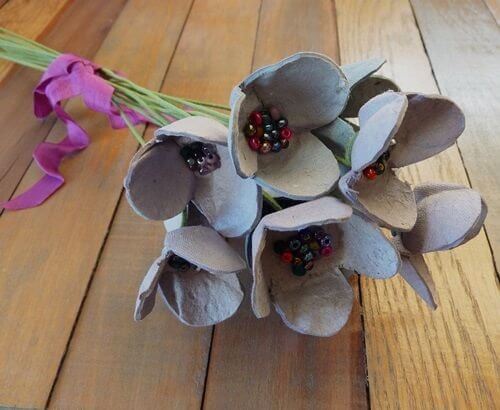 If you take advantage of the shapes of each container in the carton, you can create beautiful artificial flowers for a special occasion or home decoration.
Gift box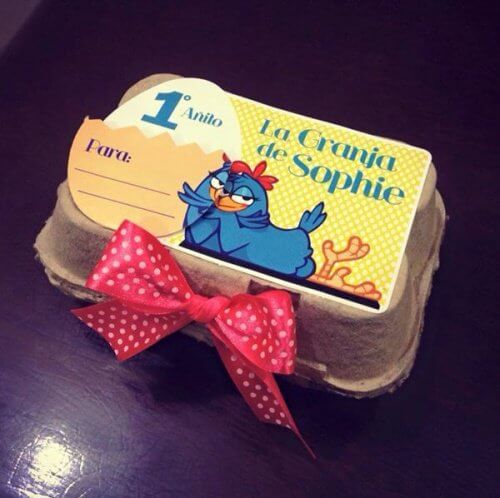 Instead of throwing them in the trash, add a little paint to your egg cartons and convert them into beautiful gift boxes.
Decorate them to your liking and place chocolate eggs or candies inside for special detail.
Storing condiments in the fridge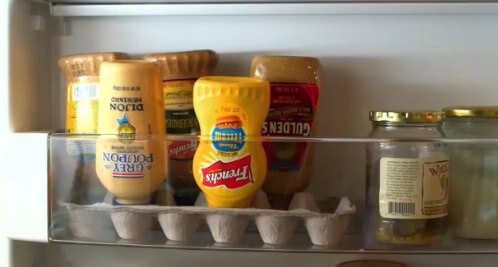 To keep your condiment bottles sorted in the refrigerator, place an egg carton on the door and store the bottles in them upside down.
Not only will this trick keep everything tidier, it will help you use every last drop of the sauce.
Decorative mirror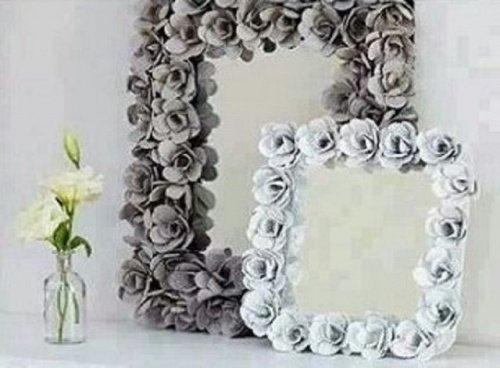 Use the egg cartons to create small petals and beautiful flowers to decorate the edges of your mirrors.
All you need is some decorative paint, a mirror, and a silicone gun. You'll love how it turns out!
A wreath for your door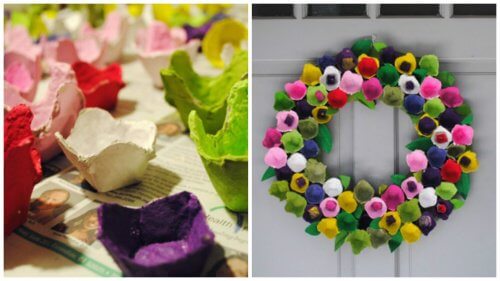 A beautiful wreath can give a touch of life to doors to the outside or garden. To make one, cut the cardboard from the carton as pictured and paint it different colors.
Use a silicone gun to join the pieces of cardboard into your wreath.
Store farm fresh eggs in a proper container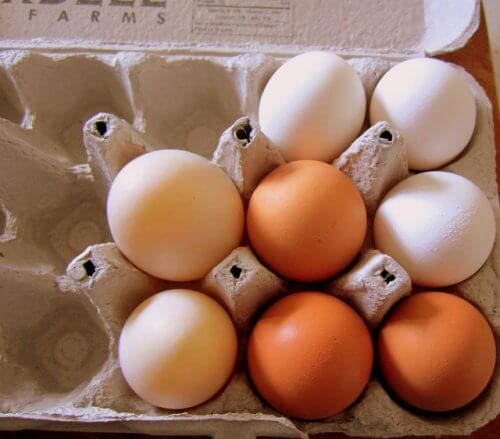 When you accumulate too many egg cartons in your home you can use one of them to store farm fresh eggs.
Local farmers will thank you because they don't have to spend as much money on the packaging of their products.
Do you want to know more? Read: 17 tips to organize your closet and save space
Base for the laptop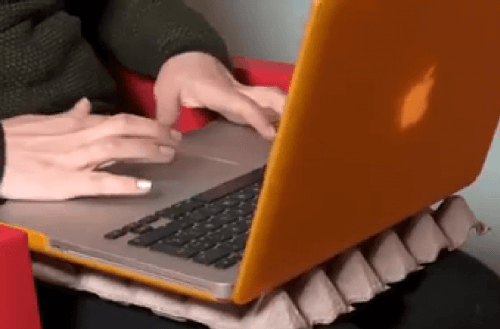 Do you have a cooling base for your laptop computer? While you can certainly buy one, you can also use an egg carton to make your own.
This prevents the laptop from overheating on the surface.
Do you like these ideas? Now that you know how you can reuse this object, don't hesitate to take advantage of it before throwing it in the trash.