Natural Remedies to Reduce Inflammation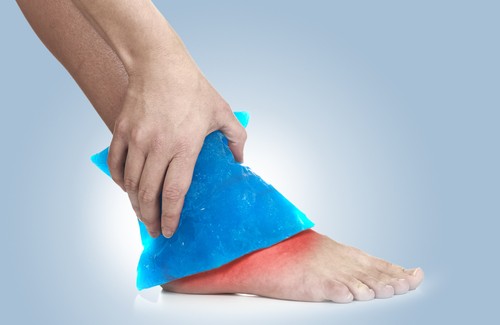 Many illnesses manifest themselves in the form of inflammation, causing you discomfort and sometimes pain. They can range from muscular or joint pain to inflammation of the skin, throat, eyes, gums, ears, liver, kidney, intestine, etc.
Although each one may present different symptoms and causes, there are some diets and natural remedies that help you reduce inflammation and alleviate your symptoms, no matter where they may be. Today, we will tell you what these remedies are.
Alkaline Vegetarian Diet
Whenever you experience inflammation, wherever it may be, you also have an excess of acidity in your blood. That is why the first remedy we suggest is to follow a alkaline vegetarian diet, at least while the inflammation continues. All food that contains animal protein, like meat, fish, or dairy products, tend to worsen inflammation.
You also have to keep in mind that a lot of food that has a vegetable origin also acidify the body, as the correct thing to do is have a balanced pH by eating acidic and alkaline food. But in this case, since there is an excess of acidity, we suggest you eat preferably alkaline food. What are the most alkaline foods?
Vegetable juices (carrot, apple, celery, spinach…)
Raw spinach
Broccoli
Carrot
Beet
Lettuce
Garlic
Dried figs
Rasins
Dates
Grapes
Papaya
Kiwi
Apple
Pear
Hazelnuts
Almonds
Lemon juice
Estevia
Green tea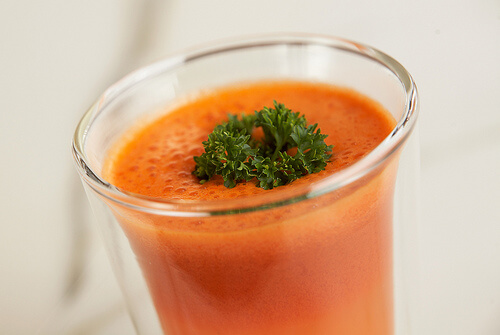 Heat and Coldness
Inflammation sometimes needs coldness, especially in the beginning when it is hot and red. Other times, it needs heat, like when you feel that the inflamed area is cold (in general, joints need coldness). Just touch the skin of the inflamed area to find out. In some cases, that isn't even necessary, since the person will feel it without needing to touch it.
If you need heat, apply a electrical mat
If you need coldness, apply a bag of ice covered with a cloth
Quark or Curdled Cheese Wraps
An interesting poultice that you can make to cool the inflamed area, especially if it's hot, is with Quark, curdled, or cottage cheese. Apply it directly on the skin and cover it with a cloth. Leave it on for at least a half hour.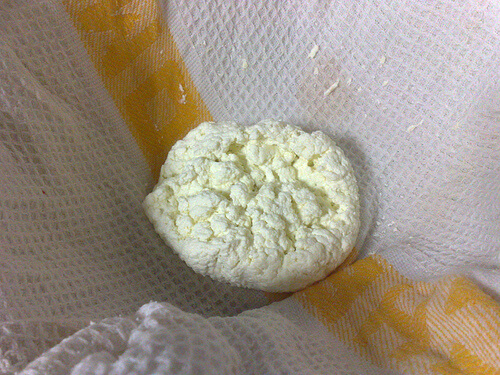 Cold and Hot Oils
Vegetable and essential oils can have opposing effects. Some cool it down and others heat it up. We will tell you which ones do what:
Mix these essential oils with vegetable oils, adding only a few small drops more than the base oils:
Cold base oils: coconut, almond
Neutral base oils: sesame
Hot base oils: olive
Cabbage Compresses
Cabbage is an excellent anti-inflammatory food. To prepare cabbage compresses, use green cabbage. Put the leaves in boiling water for a couple minutes. Next, squash them so that their juice is released. Put them directly on the inflamed area, cover them with a cloth, and put aluminum foil or plastic wrap on top. Leave it on for 30 minutes or more.
This remedy can also be used for menstrual cramps by putting the leaves on top of your stomach.
Facial Swelling
Your face is a delicate area and is difficult to apply poultices to, and even the use of oils can be uncomfortable. Here we have some simple remedies to alleviate inflammations like dermatitis, conjunctivitis, etc.:
Chamomile tea bags: save the tea bags after you drink infusions in your refrigerator. They will be very useful for swollen eyes. Keep your eyes closed.
Cucumber Slices: fresh cucumber slices also can be used to reduce inflammation in your eyes and eyelids. Leave them on for 15 to 60 minutes.
Aloe vera: aloe reduces inflammation and heals. The best way is to have your own plant and cut off a piece, but you can also buy it in a gel and even mix it with oils.
Marigold: excellent for skin inflammations. You can buy it in a cream.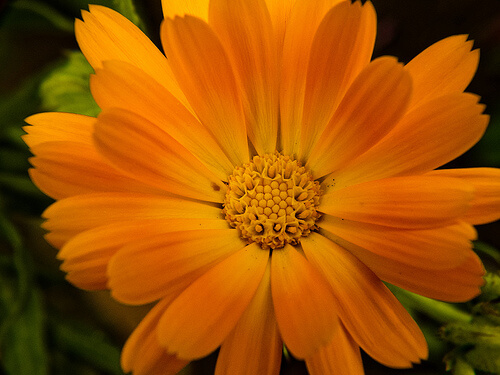 Nettle Infusions
While you have swelling, you can also reduce it by drinking infusions of medicinal anti-inflammatory plants. We suggest nettle because of its draining and purifying properties. Prepare a liter of infusion to drink throughout the day, sweetened if you wish with a little bit of estevia, since honey and sugar have a contradictory effect because they are acidic foods.
Images courtesy of Food Thinkers, cuervo_J and snarkattack