Indian Horse Chestnuts to Treat Muscle and Joint Pain
This remedy using Indian horse chestnuts is only to be used topically and should not be ingested. Apply it before going to bed to allow it to work overnight to relieve joint pain.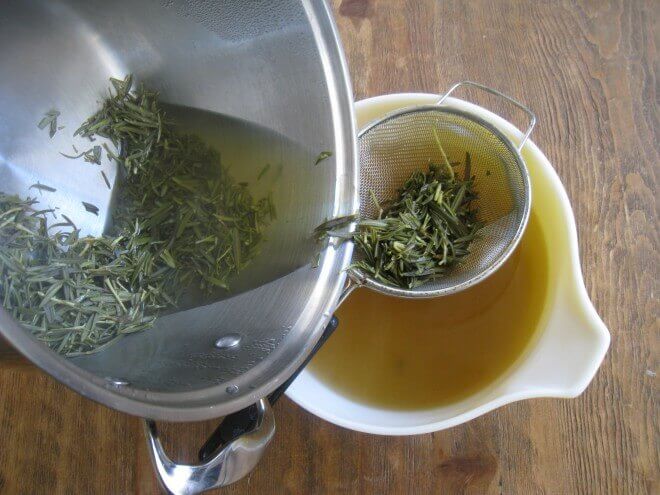 The aches and pains that affect joints and muscles are one of the major causes of disability throughout the world.
They can be brought on by old age, but they can also be caused by overexerting oneself, poor movement or stress, among other factors.
In most cases, the pain disappears suddenly after resting or treating it with stretches and medication.
Some people, however, need to fight against recurring muscle and joint pain, and nothing seems to completely control it.
There are several alternatives that can help alleviate pain to prevent it from interfering in daily activities.
Alcohol prepared from rosemary and Indian horse chestnuts is one of those alternatives. Its anti-inflammatory and analgesic properties create a calming effect without causing side effects.
Rosemary & Indian horse chestnut alcohol for muscle and joint pain
Rosemary and Indian horse chestnut alcohol can be used topically to take advantage of the compounds these two plants offer. This creates a remedy that is capable of stimulating blood circulation and reducing inflammation.
Their substances are absorbed through the skin and help stop joint inflammation while also stimulating blood flow to accelerate recovery from pains.
This natural product is recommended for:
Reducing muscle pain.
Stopping the inflammatory process.
Relaxing tired legs.
Preventing varicose veins.
Improving circulation to the lower part of the body.
In order to emphasize just how effective this treatment is, we are going to talk about the benefits these two main ingredients have, below.
Rosemary's benefits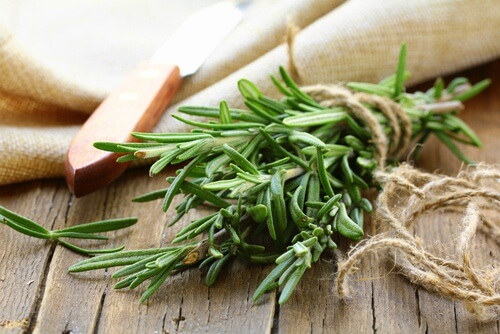 Rosemary is one of the most commonly used medicinal plants, used by several cultures around the world for ages.
It is appreciated because of its medicinal compounds, which positively affect blood circulation problems and circulatory disorders, like phlebitis, thrombosis, and varicose veins.
Its anti-inflammatory effects also make it a great remedy for treating problems such as:
Sprains
Tendinitis
Dislocations
Bumps
Muscular and joint pain
Neuralgia
Skin conditions
Benefits of Indian horse chestnuts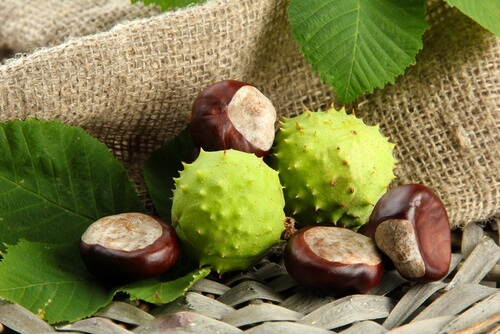 Indian horse chestnuts are one of the best treatments for conditions affecting the circulatory system.
Because they are rich in aesculin and aescin, they can tone blood vessels and capillaries to prevent edema and other circulatory disorders.
It's also important that we mention that it has a powerful natural anti-inflammatory effect and is able to reduce inflammation in swollen veins. It also reduces fluid retention, which influences the inflammatory response.
Because of these benefits, it is currently viewed as one of the best remedies for fighting varicose veins and other conditions associated with inflammation.
Some of the most important ways to use it is in treating:
Osteoarthritis
Bone fractures
Twists and sprains
Muscle injuries
Joint pain
Recipe for rosemary and Indian horse chestnut alcohol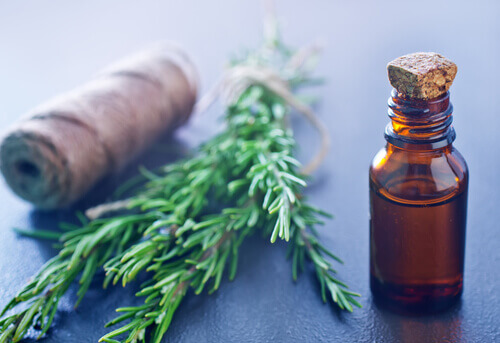 Making rosemary and Indian horse chestnut alcohol at home is a healthy alternative to commercial treatments, which are oftentimes costly and not as effective.
The ingredients used can be easily found at the market, and are generally modestly priced.
Ingredients
150 mL of 96% alcohol
4 Tbsp. fresh rosemary (40 grams)
4 Tbsp. fresh Indian Horse Chestnut (40 grams)
1 dark glass jar
Directions
To begin, sterilize the glass jar by boiling it in water for 25 minutes.
Then dry and place the herbs in it.
Add the alcohol making sure to cover the rosemary and Indian Horse Chestnuts.
Cover and store in a dark place for 2 to 3 weeks.
Stir the liquid daily.
After two or three weeks, strain the liquid and pour into a dark container.
How to apply
This product must be applied externally to the affected area of the body, and should never be ingested.
Take a bit with your hands and gently massage over the legs, feet, or painful muscles.
Use before bed whenever possible, for best results.
There are no limitations regarding duration of use, it can be used anytime you experience aches and pains.
It can be stored in a cool, dark place for up to one year.
This remedy can be a wonderful addition for individuals suffering from some type of inflammatory disease.
It's also great to keep in the medicine cabinet for anytime you get a bump or muscle injury.