Hair Repolarization at Home: Repair Your Hair in Minutes
If you combinecertain ingredients with moisturizing and revitalizing properties, you can make a homemade hair repolarization to repair damaged and dry hair and restore its vitality and shine.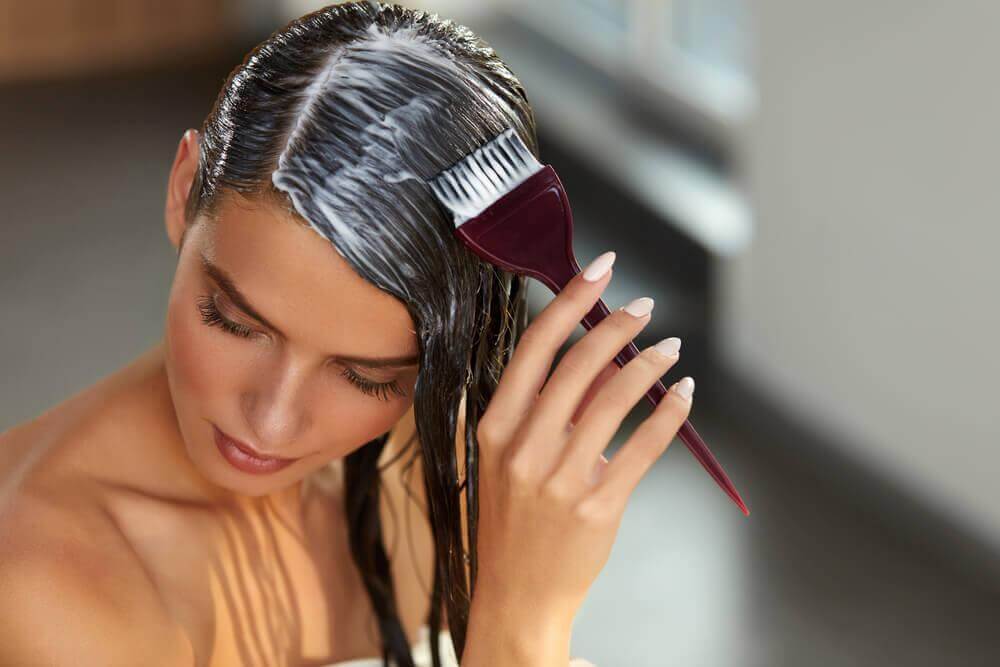 There are many professional and alternative treatments that allow you to repair your hair when it starts to look dull and dry. Home hair repolarization is one of the most popular methods out there. After all, it nourishes and restructures your hair at the same time.
In other words, it's a cocktail of moisturizing ingredients that help restore your hair's shine and silkiness almost instantly. While there are many beauty salons and beauty centers where you can get it done, you can also do it yourself at home.
What are its benefits? What tools do you need?
We know that many women are interested in trying it out. In his article, we'll explain it in detail as well as why hairstylists recommend it and how to do it at home.
The Benefits of Home Hair Repolarization
Home hair repolarization is best for when your hair shows signs of abuse and weakness. These are often applied when there is damaged hair due to an overuse of hair straighteners, hair dryers or anything that damages the strands and follicles.
Since it combines some products with revitalizing and moisturizing properties, its regular use provides many other benefits. In fact, hairstylists recommended getting it done once a month to maintain its silky and moisturizing effect.
In short, the advantages of using this hair repair method are:
Softer and more moisturized hair fibers
Stronger and more elastic hair
More control over unruly and curly hair
Less frizz
Shinier and healthier hair
How to do Hair Repolarization at Home
Next, an additional benefit of doing your hair repolarization at home is that it's cheaper than doing it at a salon. As some know, professional treatments are quite expensive and not everyone can afford them.
Therefore, this alternative is ideal for people who don't have a lot of money or don't want to spend their money but still want their hair to look amazing. After all, you can get the things you need at available from cosmetic shops or salons at fairly reasonable prices.
Ingredients
Regular shampoo
2 tablespoons of coconut oil (30 ml)
1 tablespoon of olive oil (15 ml)
2 keratin treatment (100 ml)
1 moisturizing hair mask (silkworm, duck embryo, collagen, etc.) (120 ml)
Utensils
A plastic cup
Hair dye applicator brush
A hair straightener
Aluminum foil
Hair processing cap
Preparation and Application
First, rinse your hair with your regular shampoo.
Then, take the coconut oil and olive oil and mix them in a plastic cup.
Add the keratin and chosen hair mask chosen and mix to integrate all ingredients well.
With your hair still wet after having washed and detangled it, apply the mixture with the hair dye applicator brush.
It's a good idea to separate your hair into several strands to distribute the product well from roots to tips.
Cover with a cap and leave on for 10 to 15 minutes.

After this time, take your hair straightener and cover its plates with aluminum foil.
Then, make sure to cover the hair iron well and heat at 180ºC.
When your hair iron is hot, divide your hair into several smaller sections.
Iron your hair gently, as the idea isn't to dry it, but seal it.
Remember, you shouldn't run the iron through your hair more than three times because your hair should remain moist.
When you finish ironing all your hair, cover with a heat cap and leave on for 30 to 40 minutes.
Finally, rinse again with cold or warm water, but without using shampoo or conditioner.
Style as usual and let air dry to see the results.
Keep in mind: The ingredient amounts may vary depending on how much hair you have. If you have a lot of hair, use a little more. The heat cap is optional. If you don't have one, it's no biggy.
You should definitely try this amazing hair treatment at home. As you may have noticed, it's quite easy to apply and you won't need any strange chemicals. Follow the instructions and enjoy revitalized and soft hair within minutes.
It might interest you...