How to Grow Rosemary, Parsley, and Mint at Home
When you grow your own aromatic herbs you can be sure they're pesticide free and always have them fresh on hand, with all that flavor and savory aroma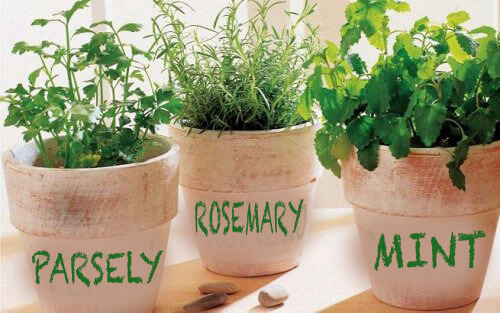 Herbs like rosemary, parsley, and mint are well adapted to a wide variety of soils and climatic conditions, so they're great for growing in the home. These three herbs can be used at any time in the kitchen and they also have multiple medicinal applications.
In today's article we want to show you how to grow them at home, so you'll always have a fresh supply of herbs whenever you need them.
How to grow rosemary at home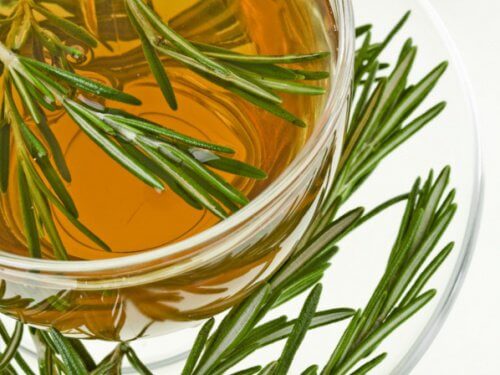 Rosemary is an aromatic herb with numerous health benefits. You can use it to make soups, stews, as well as a natural insect and mosquito repellent.
This plant is easy to grow at home and doesn't require a lot of effort.
Let's go through the process of planting
rosemary
step by step.
You'll need:
Rosemary cuttings or seeds
Pots
Soil
A shovel
Water
Directions
Take a few cuttings around four inches long. If possible, it's best to cut them during the summertime.
If you don't have rosemary cuttings available, you can also purchase the seeds.
Fill a small pot with potting soil, making sure you have good drainage at the bottom for excess water.
Place the cuttings in the soil and store the pot in an area of your home where you get a lot of sunlight each day.
Another option is to plant rosemary in a garden, because it's easily adapted to any type of soil.
Rosemary is an aromatic herb, so it prefers drier soils – avoid watering it too much.
How to grow parsley at home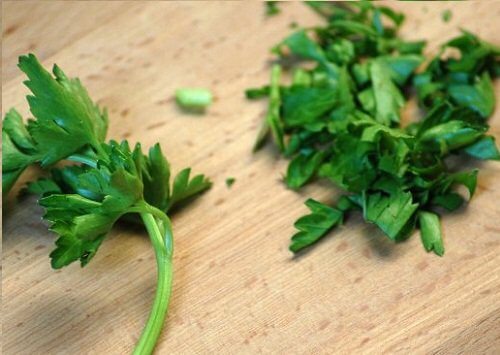 Parsley
 has many benefits for your health and even more uses in the kitchen. This plant is easy to grow at home, and this is a great way to preserve its flavor and signature aroma whenever you're ready to use it.
Parsley grown at home is more fresh and flavorful, and retains 100% of its medicinal benefits.
You'll need:
Parsley seeds
Potting soil
Pots
Water
Directions
The first thing you need to do is find a place in your home where you get between four and six hours of sunlight every day. Parsley needs a lot of sun, and it's difficult to grow without it.
Fill the pot with potting soil, leaving an inch or two open at the top, and plant the parsley seeds. You can plant them at any time of the year, but it's best to avoid exposing the seedlings to excessive heat or cold.
Note that the germination process is a little slow, so it's normal to wait several days before the seedlings emerge.
Ensure that the pot has good drainage so you avoid drowning the plant.
To keep your parsley compact and tender, don't let it flower. It's best to remove the flowers any time they bud. You can also use those flowers and seeds to grow more parsley.
How to grow mint at home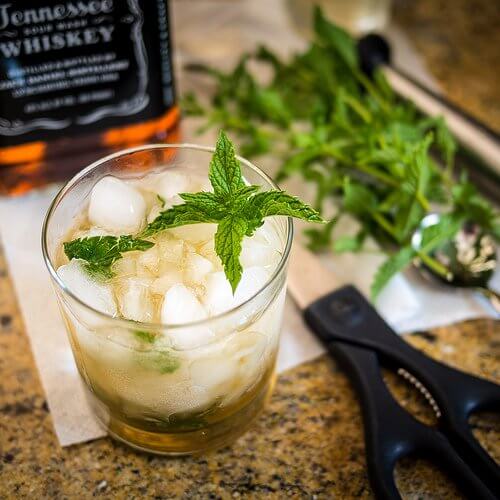 Mint is a very popular herb that's used to treat and prevent a variety of health problems.
It's a natural repellent for ants, aphids, and other common plant pests, in addition to being a great beauty ingredient for the skin. Mint is easy to grow at home and doesn't require a lot of care. Follow the instructions below and enjoy it's fresh smell in your house.
You'll need:
Cuttings or mint seeds
Pots
Potting soil
Directions
The easiest way to plant mint is by using the cuttings from another plant. You can also plant from seeds, however.
Mint grows horizontally, so it's best to use a larger pot, around 10 inches in depth.
Ensure that the pot has good drainage to remove excess water.
Fill the pot with enough potting soil, preferably high in nutrients.
Plant the seeds or mint cuttings.
Although mint does require some sunlight, the ideal spot is one with plenty of shade.
It's important to water this plant on a regular basis, as it prefers slightly moist soil.