Ginger, Garlic, and Honey Cure for 8 Common Ailments
This natural remedy can both prevent and alleviate a variety of different ailments. Remember to let the mixture sit for at least five days before using it.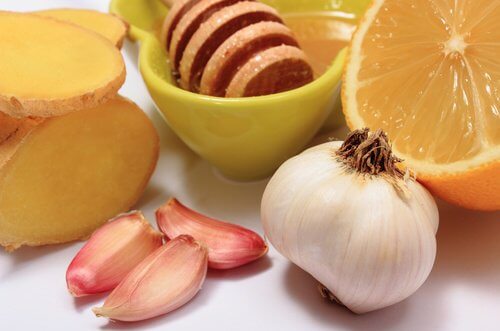 Natural remedies and home cures are becoming some of the most popular choices today for treating various common ailments and health problems. They often have similar beneficial effects to prescription drugs, but don't have the same side effects as their chemical or pharmaceutical counterparts.
The medicinal properties of various natural products have been used for centuries to prevent and treat various diseases and improve overall health.
Such traditional remedies have gained in popularity around the world, and their beneficial effects have been confirmed through scientific research.
This is the case for today's ginger, garlic, and honey cure, whose combination of natural ingredients is excellent for treating a variety of common ailments.
What is this cure?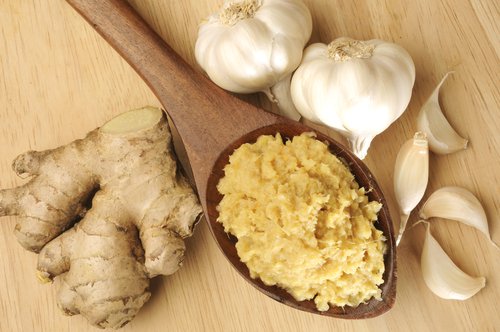 This powerful natural remedy combines the medicinal properties of ginger, garlic, and honey with other ingredients like apple cider vinegar.
All of the above products have anti-inflammatory and antioxidant properties that can help prevent and treat the following health problems:
Arthritis
Asthma
High blood pressure
High cholesterol
Gas and indigestion
Headaches
Circulatory or other heart problems
Hemorrhoids
Skin problems, such as acne
Toothaches
Obesity
Stomach ulcers
Thanks to its high nutritional value, this blend is also considered to be a great elixir for leading a longer life, because it protects your body from many of the common "killers" that can lead to more serious health problems.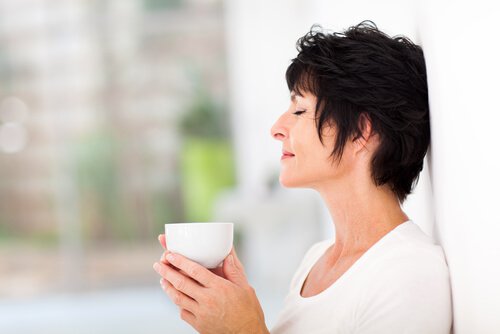 In one of the more well known natural medicine journals, Dr. Han Len Tsao reported on a study in which he provided this combination to patients following a period of fasting, and in less than a week
they showed a significant reduction in high blood pressure and cholesterol levels.
Emilio Stefan, an Italian nutritionist, says that his research has shown that without a doubt, garlic, honey, and apple cider vinegar are some of nature's "magical" foods.
All of the ingredients in this recipe have been investigated individually to understand how the nutritional qualities of each can help alleviate certain conditions, for example the joint pain caused by arthritis.
Studies have confirmed that they all act to reduce inflammation in the body, which is one of the main problems associated with certain illnesses or chronic conditions.
See also: Natural Remedies to Reduce Inflammation
How do you prepare this natural remedy?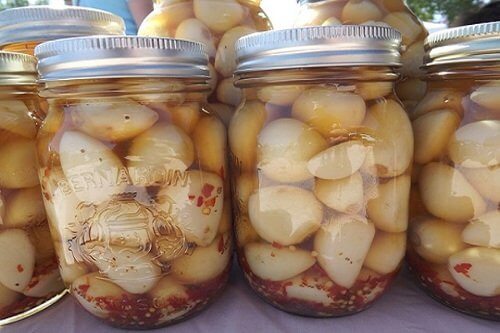 This recipe is a snap to prepare, and
all the ingredients can be found at your local grocery store or herbal shop.
Ingredients
½ cup of lemon juice (125 ml)
½ cup of ginger juice (125 ml)
25 cloves of garlic
1 cup of apple cider vinegar (250 ml)
1 cup of pure bee honey (340 g)
Preparation
Mix the lemon juice with the ginger juice in a bowl.
Crush the 25 cloves of garlic, and add them to a blender along with the juices.
Process until well mixed.
Add a cup of apple cider vinegar and a cup of honey.
Pour this blend into a glass jar, and store it in the refrigerator for at least five days before using it.
Dosage
To take this recipe for disease prevention, it's recommended that you mix two tablespoons of it into a glass of warm water or juice.
You can consume two doses in a day, but make sure one of them is at night about an hour after dinner.
We recommend: Tea and Oatmeal Remedy for More Energy
8 common ailments that this cure will help resolve
Acne or pimples: Apply a little of this mixture to the affected areas using a cotton swab.
Arthritis: Take the first dose in the morning, and a second before going to bed.
Asthma: Take a teaspoon of the undiluted mixture on an empty stomach before breakfast.
Cancer: To prevent this disease, use twice the recommended amount of garlic, and consume two teaspoons of this remedy three times a day.
High blood pressure: Modify the recipe as follows.

2 cups of water (250 ml)
18 cloves of garlic
2 tablespoons of apple cider vinegar (30 ml)
3 tablespoons of honey (75 g)
Prepare the mixture as indicated above, and then heat it on low heat for half an hour. Let it cool, and take three tablespoons a day.
High cholesterol: Dissolve a tablespoon of the mixture in a cup of water and drink it prior to each meal, three times a day.
Heart disease: Prepare the recipe we indicated for high blood pressure, and drink half a cup of this mixture three times a day.
Gas or indigestion: Dissolve two tablespoons of this recipe in a cup of water, and heat it to the same temperature you would drink tea or coffee. Drink this at the first signs of a problem.