How to Feel Less Tired and Weak When You Wake Up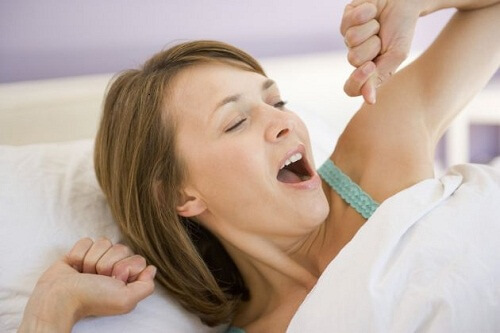 Morning fatigue can occur for a number of reasons, but if this is a recurring problem for you, it's important that you find the appropriate treatment so that it doesn't lead to a more serious condition.
People tend to feel tired or weak when they wake up in the morning. This could be the body's normal response to physical effort, emotional stress, boredom, lack of sleep, a poor diet, or many other factors that lower necessary energy levels for an active lifestyle.
It's very important to pay attention to this problem; if ignored, it could lead to a more serious physical or mental problem. This article will take a look at different ways that you can feel less tired in the morning, with natural treatments and healthy habits.
Tips for Reducing Weakness and Fatigue
Weakness and fatigue upon waking up may be caused by bad habits that you may not even realize you have. These tips will help you identify those habits so that you can change them and minimize this problem.
Get a good night's sleep every night. Specialists recommend sleeping for at least 8 hours per day, without interruptions.
Eat a healthy and balanced diet.
Drink at least one liter of water per day.
Establish an exercise routine that involves at least half an hour of exercise per day.
Take short breaks at work and make sure to rest when you're in a stressful situation.
Avoid consuming alcohol, nicotine, drugs and energy drinks.
Talk to your doctor to make sure that you do not suffer from anemia, diabetes, hypoglycemia and/or other illnesses that could be the root cause of your weakness and fatigue.
Avoid eating white and/or refined sugar because this substance is bad for your nervous system and could lead to depression and extreme tiredness.
Recommended diets for feeling less tired and weak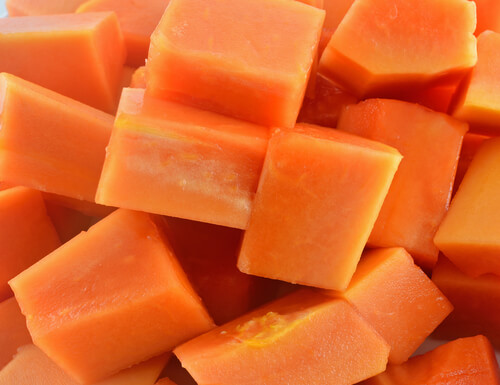 Your diet is one of the most influential factors in your physical and emotional state. Certain foods contain vitamins and minerals that are great for combatting the weakness and fatigue that you may be experiencing on a daily basis. The following list lays out the perfect diet for treating this problem simply, naturally, and healthily.
Before breakfast: at least an hour before breakfast, we recommend eating citrus fruits or papaya; these foods will give you tons of energy and they're very nutritious.
Breakfast: breakfast is a very important meal, so you should never skip it; we recommend eating whole grain cereals, oatmeal, whole wheat bread or a vegetarian sandwich.
Lunch: complement your standard lunch with fresh vegetable juice, choosing two or three vegetables to blend together each day. We recommend always incorporating either carrots or red tomatoes, because these two foods will give you lots of energy and help you prevent fatigue.
Mid-afternoon: for those of you who feel the need to snack on something between lunch and dinner, you can eat a bowl of fruit salad or a granola bar.
Dinner: complement your normal dinner with a salad, vegetable soup and/or brown rice.
Recipes that will give you energy
As an alternative to the previously described diet, you can also opt for complementing your normal diet with a few special recipes that will help you feel more energized and thus combat that weak, tired feeling.
Banana and amaranth smoothie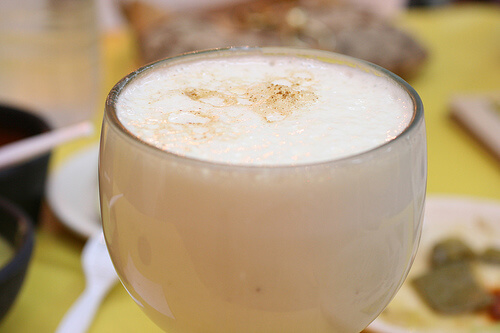 You can drink this smoothie anytime in the morning, or you can even replace your breakfast with this drink.
You will need:
1 ripe banana, sliced
1 tablespoon brown sugar or honey
¼ teaspoon of linseed
½ teaspoon of pollen
1 cup of almond milk
What next?
Put all the ingredients in a blender and process them until you have a uniform mixture. Skip the refrigeration part and go ahead and drink this smoothie immediately.
Citrus energy drink
One great way to fight off morning fatigue is to consume a good energy drink that will keep you feeling active for the rest of the day. Energy drinks sold at the market are not good for your health, so take a peek at this natural alternative.
You will need:
1 fresh lemon
2 oranges
1 tablespoon honey
What next?
Squeeze the juice of the lemon and oranges into a glass. Then, mix this juice with one tablespoon of pure honey. You should drink this beverage before breakfast.
Spinach and watercress smoothie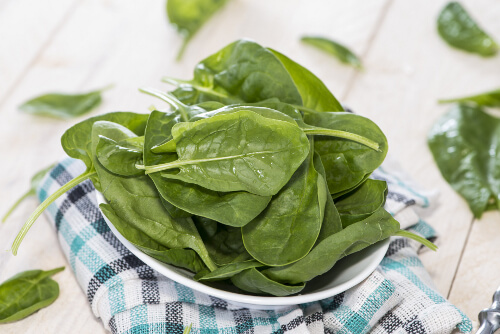 Spinach is known for being one of the most energizing vegetables out there, which is why it is ideal for combatting the fatigue and weakness you may be feeling for different reasons.
You will need:
500 grams of spinach
500 grams of watercress
What next?
Mix these two ingredients together in a blender and save the juice. Drink half a glass in the morning before breakfast and put the rest of the juice in the refrigerator to drink the next day.