How to Cure a Heel Spur Naturally
To cure a heal spur, you can use different remedies and wear more comfortable shoes until the condition improves.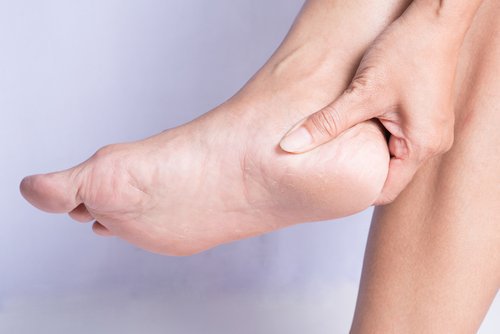 A lump that appears on your heel when it is regularly put under pressure is known as a heel spur. Naturally, this can cause a lot of pain and prevent you from wearing certain types of shoes (like high heels).
In this article, we'll tell you how to cure a heel spur naturally.
What is a heel spur?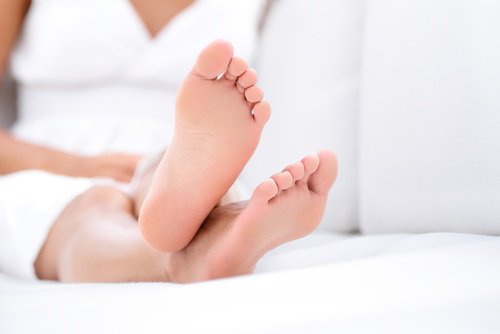 When there's inflammation at the point where the tendon meets the heel bones, that's when a heel spur starts.
This comes in the form of an extrusion with a point. It can cause a lot of pain, especially when under pressure or after standing for a long time. Also known as Haglund's deformity, it particularly affects women who often wear high heels.
Symptoms usually appear in the morning, or when walking after a rest.
The main causes of heel spurs are:
Stress
Ill-fitting shoes
Intensive sports
Being overweight
Poor walking posture
Standing for a long time often
The symptoms are easy to detect. In addition to the growth, a sharp pain is felt when touching the area around the Achilles heel or when moving the tendon.
There is another type of calcaneal spur – plantar – which is diagnosed through x-rays and causes a bulge facing towards the toes.
Exercises to cure a heel spur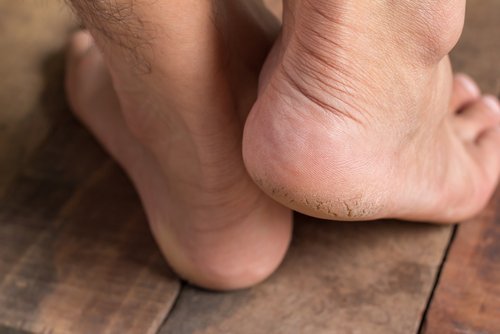 While exercise may seem contradictory, the truth is that the heel must be strengthened and at the same time relax enough to avoid more severe pain.
Stretches are very important and should be done not only when symptoms appear, but as a method of prevention.
Exercise 1
Sitting in a chair or on a bed, stretch out your foot in line with your leg.
Your toes should point down as far as possible.
Then, point your toes up to the ceiling.
Repeat each of these 10 times.
Exercise 2
Alternatively, you can perform 360° ankle circles.
Perform the rotation both clockwise and anti-clockwise.
Do this at least 10 times per foot.
Exercise 3
In addition, an exercise that may be useful is standing in front of a wall and support the tip of your foot.
The idea is to push your body so that your ankle is strengthened.
Exercise 4
Some people use small balls (e.g. a tennis ball) to do exercises and treat the heel spur.
Barefoot, rest the ball under the sole of your foot. Then, exert some pressure as you make circular or lateral movements.
In the evenings, many patients with this problem use an element known as night splint. This leaves the foot extended and better rests the fascia plantar.
During the day, you can use a special orthopaedic insoles that reduce pain and correct bone calcification. These insoles have a soft spot on the heel to cushion your steps. They're custom made so you should consult a doctor.
In the case of sport it's really important to do some warm-up activity, as it will prevent injury or stop it getting worse.
It's also very important to wear suitable footwear for the activity that you're doing (this also applies to people who don't exercise).
Home remedies to cure a heel spur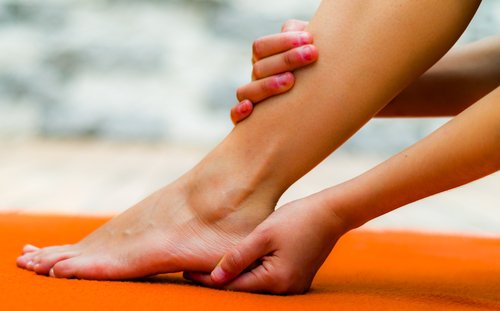 Exercises, stretching and the use of orthopaedic support can go hand-in-hand with natural remedies. Their function is to reduce pain and facilitate daily life for those who suffer from a heel spur.
Apple Cider Vinegar
This ingredient can be great for the healthy feet.
Simply soak a ball of cotton in vinegar and rub it gently on the affected area.
Another option is to fill a bucket with warm water and add a splash of vinegar. Soak your foot and leave for several minutes until the water is cool.
A third option is to pour it into a spray bottle, spray a wet wipe with it, and then place this on the insole that it is in touching your foot (don't wear socks in this case).
Ice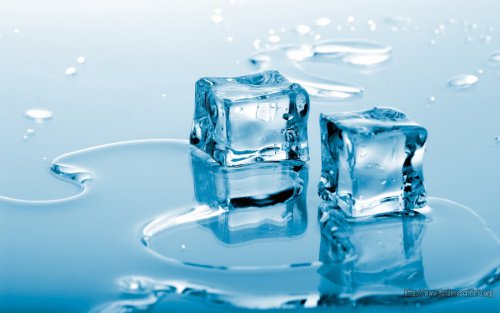 When in pain, you need to do something to reduce the inflammation. A great way is by applying ice to the area.
Put several ice cubes in a plastic bag and apply it to the affected area.
You can also put your foot in a bowl of cold water with ice cubes.
Turmeric
This orange condiment, used as a food colouring and flavouring, is excellent for reducing pain and inflammation in general. It's especially good for heel spurs.
These effects are due to a compound called curcumin.
As well as adding it to many dishes, turmeric can be added to a little water to form a paste and then used as a rub.
Salt
Salt water baths have the ability to reduce inflammation and relax your feet. Therefore they're recommended if you spend many hours standing or wearing inappropriate footwear.
Take a bath each night when you get home.
Flaxseed
Finally, flaxseeds or linseed can be applied in different ways, such as as a compress.
Warm up a handful of seeds and wrap them in a cloth.
Place the cloth over the affected area. Afterwards, bathe the affected area in both cold and warm water alternately.