7 Natural Remedies for a White Tongue
In general, a white tongue is a sign of poor oral hygiene or of the accumulation of bacteria. That is why we should pay attention to it and look for a remedy to treat it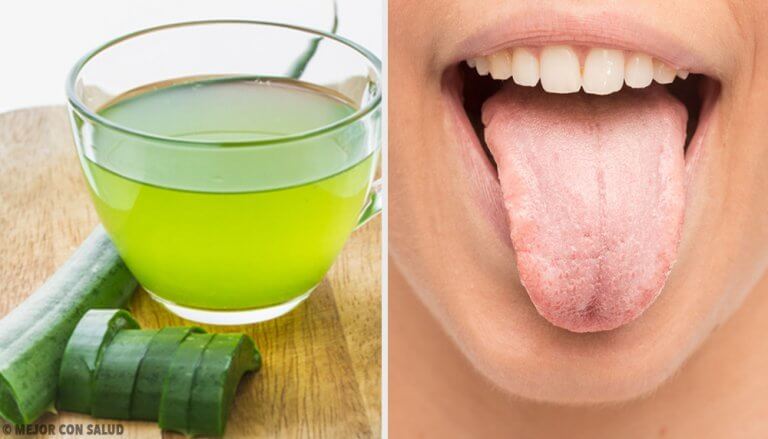 The tongue is one of the most important and useful organs in our body. It lets us talk and distinguish flavors, so it should always be kept clean. A white tongue is a consequence of the accumulation of bacteria, dead cells and a sign that something could be wrong with our health.
When we start to notice we our tongue is white, you will only notice a few spots. When the problem starts to get worse, these patches will get larger until they cover your entire tongue.
Have you noticed this problem? In that case, try these natural remedies for a white tongue. There is one for all different tastes, so don't worry: you will definitely find one for you.
1. Probiotics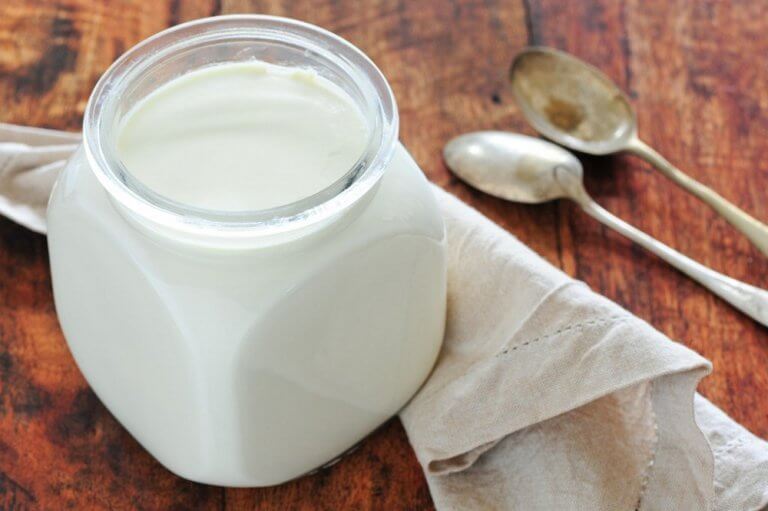 Probiotics are bacteria that fight the oral microbes and improve our immune response. This helps to prevent white tongue, reduce inflammation and fight microbes that have accumulated in the body.
To get probiotics, you can eat yogurt daily or take probiotic capsules.
Yogurt is a great idea if you are also interested in having a balanced diet.
The capsules are easy to find in all-natural stores.
2. Glycerine
Glycerine is a great help when fighting white tongue because it eliminates oral bacteria and keeps it from accumulating.
In order for it to have a prolonged effect, you should use glycerine constantly. Ideally, you should apply it once a day if the problem is mild or twice a day if your tongue is more affected.
Just apply a little bit of glycerine to your smooth bristled toothbrush.
Brush your tongue for 2 minutes and then rinse with warm or cool water.
3. Coconut oil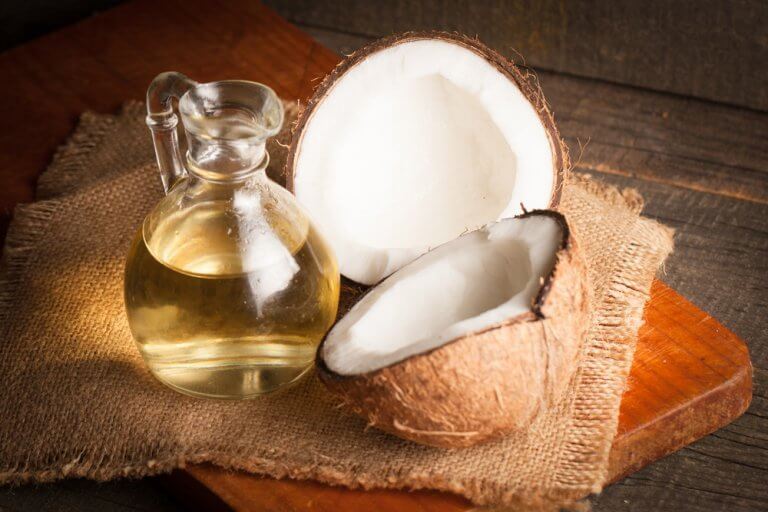 Coconut oil contains antibacterial ingredients that kill accumulated bacteria in the mouth. To really get your desired effect, use high quality, organic coconut oil.
Ingredients
1 teaspoon of coconut oil (5 g)
Soft bristled toothbrush
Preparation
Right after waking up in the morning, wash your mouth with coconut oil.
Pay special attention to the tongue and brush it for 3 to 4 minutes.
Rinse with cool water and brush with your regular toothpaste.
4. Aloe vera juice
Aloe vera juice has anti fungal, antibacterial and anti inflammatory properties that softly removes the white layer that forms on the tongue.
We recommend that you use recently extracted, natural aloe vera juice instead of commercial options.
Use two tablespoons of aloe vera juice to rinse your mouth. Do this using the necessary time to completely rinse your entire mouth.
Then, brush with your regular toothpaste.
5. Baking soda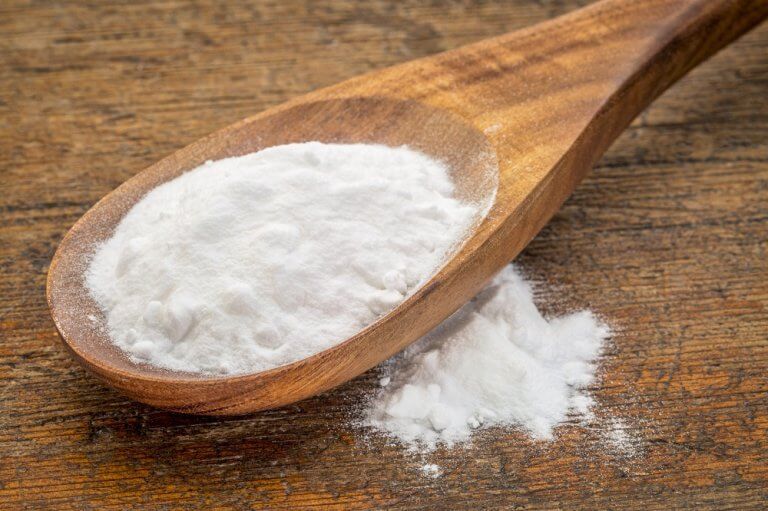 Baking soda is an exfoliant that helps to fight white tongue quickly by neutralizing your tongue's pH.
This is important since a balanced pH reduces bacterias' ability to reproduce and grow.
Lemon compliments the effect by helping to heal the tongue.
Ingredients
1 teaspoon of baking soda (5 g)
Lemon juice
Preparation
Combine the baking soda with the lemon juice to create a paste.
Put the paste on your toothbrush and brush your tongue for up to two minutes.
Rinse with cool water and brush again with your regular toothpaste.
6. Sea salt
Sea salt is another infallible remedy that fights white tongue. Although you can use regular salt, we recommend sea salt because it has larger crystals that make it better for exfoliation.
Salt removes dead cells that accumulate on the tongue, is a great antiseptic and kills bacteria.
You only need a pinch of sea salt and apply it directly onto your tongue.
Brush your tongue with your toothbrush for 3 minutes and then rinse with warm water.
7. Turmeric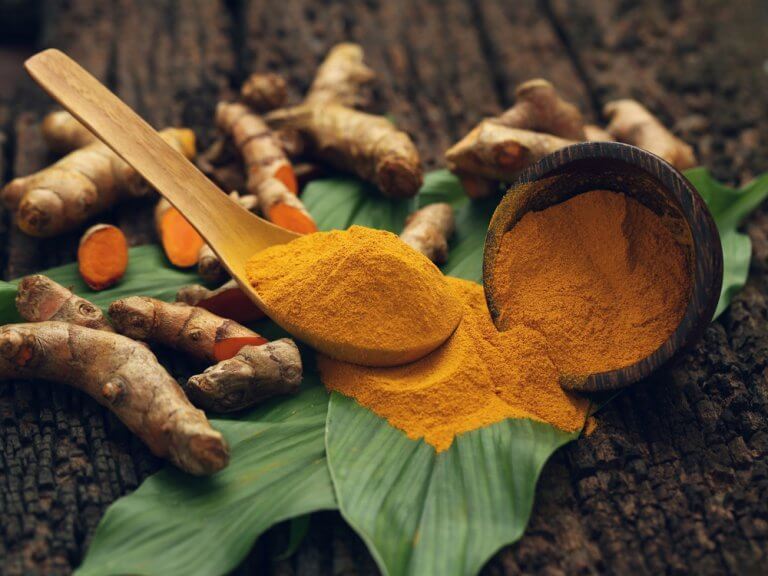 Turmeric is antibacterial and helps to remove the white layer that accumulates on our tongues. To increase its power, we recommend that you add a little lemon juice. That will make it easier to brush.
You just need to take a teaspoon of turmeric and mix it with lemon juice.
Use the paste to brush your tongue for 3 minutes and rinse with cool water.
Tips for avoiding white tongue
As you can see, there are many natural remedies for eliminating the bacteria that has accumulated on your tongue.
We recommend that, once you have eliminated the problem, you take the following precautions to ensure that it does not come back:
Brush your teeth at least 3 times a day. This seems like obvious advice, but it is common to skip over a brushing, especially in the afternoon.
If you have already notice excess bacteria, it is necessary that you maintain your hygiene as much as you can. 
Occasionally use one of these natural remedies. When you have eliminated the white patches on your tongue, you can apply the remedy that you like the most once a week. This will keep it from coming back again.
Drink enough water. In addition to staying hydrated, the water will help to eliminate the bacteria that has accumulated in your mouth. 
Do you know of another remedy for white tongue? Tell us which works best for you.