The Best Baking Soda Face Mask Remedies
If you have sensitive skin you have to pay attention to possible reactions that can be caused by baking soda, as it can irritate certain skin types.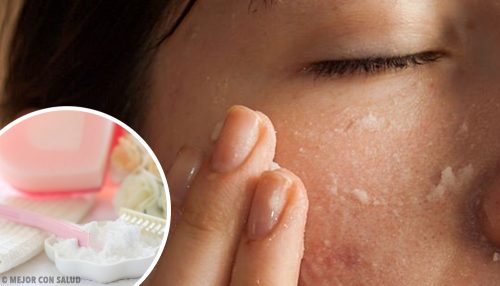 Baking soda is something you should always have in the home because it has many uses.
Whether for cleaning or for health and beauty, make sure you always keep this product on hand. In the following article, we'll tell you about the best face masks that you can make using baking soda.
Uses of baking soda for beauty treatment
It's a must-have in the home because it can be used for many different purposes.
If you have a common skin problem (acne, black-heads, oily skin) we recommend that you give it a try to improve the health and look of your skin.
Some great uses for your skin (especially on your face) are:
1. Baking soda as a cleanser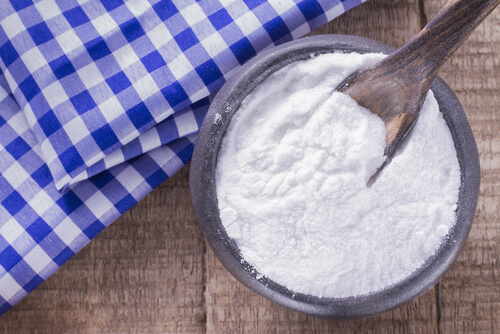 Every day your face is exposed to environmental pollution, the sun's rays, toxins, dust, and much more.
If you don't wash it at night, all that dirt builds up and causes stains, a lack of elasticity, or dilated pores. Baking soda can help you clean your skin.
2. Prevent spots
Acne doesn't just affect teenagers. If we don't properly take care of our skin properly, spots will soon appear.
A face mask of baking soda is the answer to control the oils that build up on the skin.
3. Prevent blemishes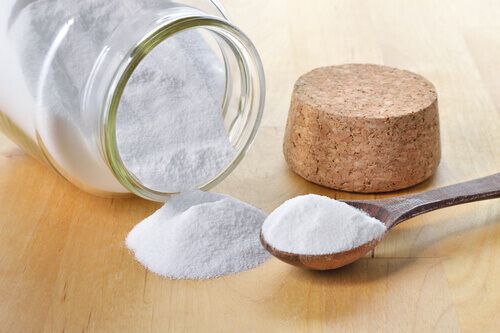 Since it works very well for acne, baking soda can also help if you have blemishes caused by the sun, ageing, or waxing.
4. Moisturising
When you mix baking soda with honey, argon oil, or olive oil, you get an ideal moisturizing mask.
This mixture provides vitamins and essential fatty acids that stimulate cell metabolism and water retention in cell membranes.
5. Anti-septic and anti-inflammatory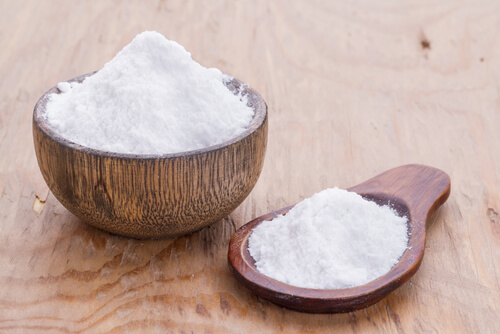 Although it's not recommended for very sensitive skin because it can cause redness, irritation, and dryness, baking soda acts as a powerful anti-septic which is ideal for spots that become infected.
It can also be useful if your skin has become inflamed because of an allergy or exposure to the sun.
6. Economical
As well as being very simple to use, baking soda is very affordable and easy to find in the shops. In just a few minutes you can make an effective face mask without resorting to expensive treatments in a beauty salon.
The best baking soda face masks
You can test if your skin reacts well to baking soda by rubbing a little on the back of your hand in a circular movement.
Wait a few minutes, pay close attention and identify any redness, irritation, burning, or any other symptoms.
If nothing like that appears, you can safely use baking soda without problems.
1. Baking soda face mask for oily skin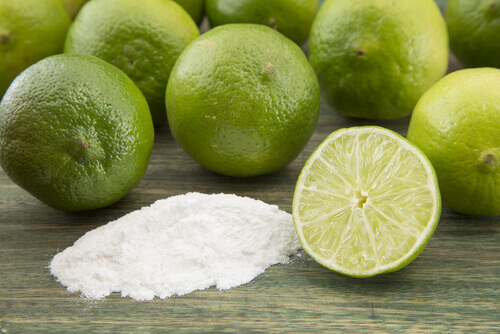 This treatment works to exfoliate, moisturize and regenerate the skin. The ingredients are easy to get hold of and preparation only takes a few minutes.
Ingredients
3 tbsp of baking soda (30g)
3 tbsp of mineral water (30ml)
The juice of ½ lemon
4 drops of olive oil, almond oil, or lavender oil
Preparation
Tip the baking soda in a bowl
Slowly pour in the water, whilst stirring to make a paste.
Squeeze the lemon and add the juice to the paste.
Finally, pour in the drops of the essential oil of your choice.
Application
Wash your face with warm water and gently pat it dry with a towel.
Spread the paste all over your face with circular movements (avoid the outline of your eyes).
If you notice a little stinging on any spots, don't worry, it's quite normal.
Leave the mask on for 20 minutes and then remove with plenty of warm water.
2. Baking soda mask for dry skin
This recipe is similar to the previous one but, instead of lemon, it contains honey.
Ingredients
3 tbsp of baking soda (30g)
3 tbsp of mineral water (30ml)
1 tbsp of honey (25g)
4 drops of olive oil, almond oil, or lavender oil
Preparation
Tip the baking soda in a bowl and add some water, little by little.
When you have achieved a smooth paste, add the honey (this is better if it's liquid honey).
Add your preferred essential oil and stir.
Application
With your face clean and moderately dry, apply the paste very gently so as not to irritate your skin.
Leave it for 15 minutes and remove with warm water.
If you notice that your skin is a little dry you can apply a moisturiser (the one you usually use) or a couple of drops of any essential oil.
3. Baking soda mask with chamomile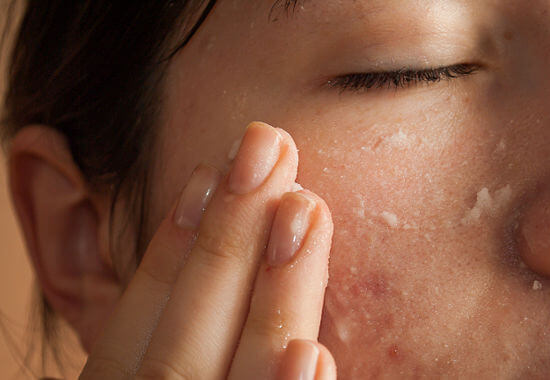 This facial peel is very effective and can be done at home easily. When you have a free afternoon, take advantage of the benefits of its ingredients.
Ingredients
1 chamomile teabag
½ cup of water (125ml)
2 tbsp of rolled oats (20g)
1 tbsp of honey (25g)
2 tbsp of baking soda (20 g)
Preparation
Prepare the chamomile tea as normal.
Leave it to stand.
Meanwhile grind the rolled oats with the help of a pestle and mortar, a food processor, or a spoon.
Put the baking soda, honey and oats well in a bowl. Mix them well.
Remove the tea bag and add the tea, little by little, to the mixture.
If the paste is too thin, you can add more baking soda.
Application
Wash your face well and apply the paste generously, especially over the areas where grease and dirt accumulate: the nose, forehead and cheeks.
Leave it for 20 minutes and rinse with warm water.
When you've finished, apply a moisturiser. Repeat this treatment once a week.