Aluminum Foil Beauty Tips for Your Hair
Even though we've all seen how they use it in hair salons to put in highlights, it's true that aluminum foil has other uses for the hair that we can take advantage of at home. Learn more and give them a try!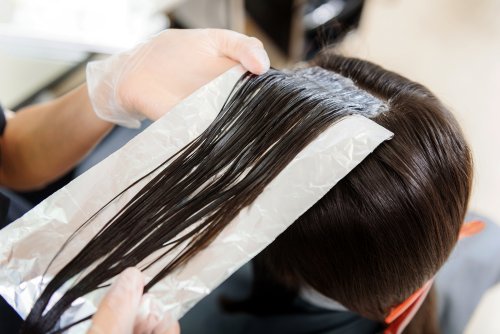 Aluminum foil has become a staple in our kitchens.  We all have a roll of it in a drawer, but we usually don't think of it in terms of hair.
Its capacity to keep foods hot as well as its durability has made it popular. We do, however, miss many of the possibilities that this product offers.
In this article, we're going to talk about how to use it in our hair.
If you'd like salon looks without salon prices, then this article is for you!
Why aluminum foil?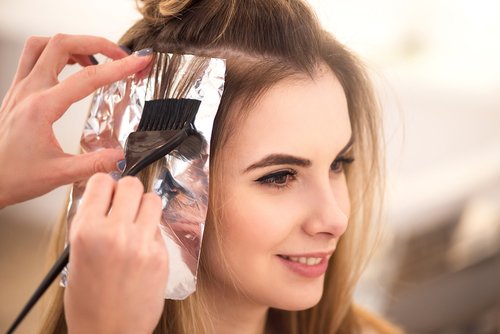 Hair is a very delicate part of the body, so it's easily damaged.  However, it's also a basic part of our appearance.
We all want to look our best, so we feel  obligated to try different styles until we find the one that we like.
This is where aluminum foil can help:
In the first place, it is a perfect insulator. This is essential if you want to keep the products that you apply separate from one another.
In the second place, it conserves heat in a way that we can avoid heating the hair to shape it.
Lastly, it's very resistant.  This helps to do two things: it tolerates all types of liquids and stays intact in the same position for a long time .
How to use aluminum foil for your hair
1. Curl your hair easily
You only need a curling iron and sheets of aluminum foil that are 9 inches long.
The quantity of sheets depends on the quantity and thickness of  your hair. In general, up to 6 is fine, but if you think you will need more, cut between 8 and 10.
Stack the aluminum foil in a pile and cut the pieces into 4 equal parts.  Later, separate the tresses that you want to curl into several parts with clips from the ones you do not want to curl.
Put hairspray on the locks that you're going to curl and wait a few minutes. Roll them one by one and wrap them in the aluminum foil.
Use your curling iron on high heat. Then, wait until the foil cools and enjoy your curls!
Also, if you spray your hair again, we guarantee that your curls will stay in for a long time.
2. Color your hair faster
Hair expert Lidiane Silveira explains that using this material in the process of coloring is a great discovery. When your hair warms up in the foil, the cuticle opens and the coloring occurs much faster.
Nonetheless, it's necessary to do it right. You need to know how to part the hair and how much time you can use a process before it begins to do harm.
Because of this. the best thing is to let a professional teach you how to do it first.
See this article:  The best natural treatments to repair burned hair
3. Moisturize with a hair mask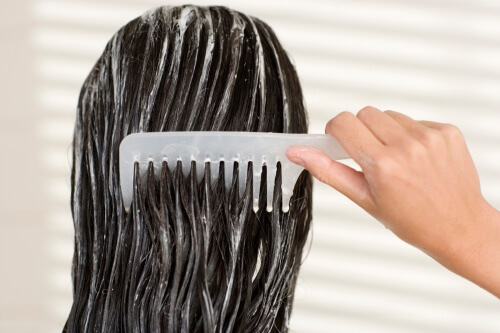 If you have dry hair with a dull look, we recommend this great hair mask. Once you have applied this from the roots to the tips, place the dull side of the foil over your head for 30 minutes.
After 30 minutes, remove the foil and wash your hair as normal. 
You'll notice spectacular results, especially if you've done this without foil in the past. The shine and softness that you will get with this treatment is indescribable.
Have you experimented with aluminum foil hair treatments?  Have you tried any of these treatments?  If so, we'd love to hear from you!