Is showering daily bad for your health?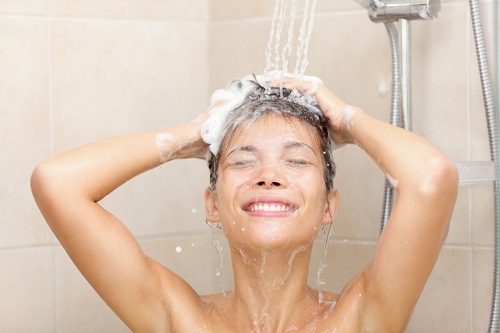 Showering daily can be bad for your health; whether or not that statement is a myth, today's article will provide you with some helpful information on this topic, as well as a few tips for good personal hygiene when cleansing your body in the shower.
As you know, any habit, even healthy ones, can be harmful if practiced in excess. The problem with showering too often, in particular, is that this habit is sometimes hard to recognize as an excessive one.
When we talk about personal hygiene habits, we always want to make sure that we're performing them the right way so we can achieve an ideal balance and avoid causing any harm to our organism. We know that skin is one of the vital organs in our "temple" (our body), and not only that, but it is also the largest organ in the body and the one most exposed to bacteria.
We tend to shower several times per day for a number of reasons, whether it's because we want to cool off after a hot day, wash up after exercising, or take a hot shower to relax. But watch out! Like we mentioned earlier, habits performed in excess can be bad for your health.
Reasons to not shower too many times per day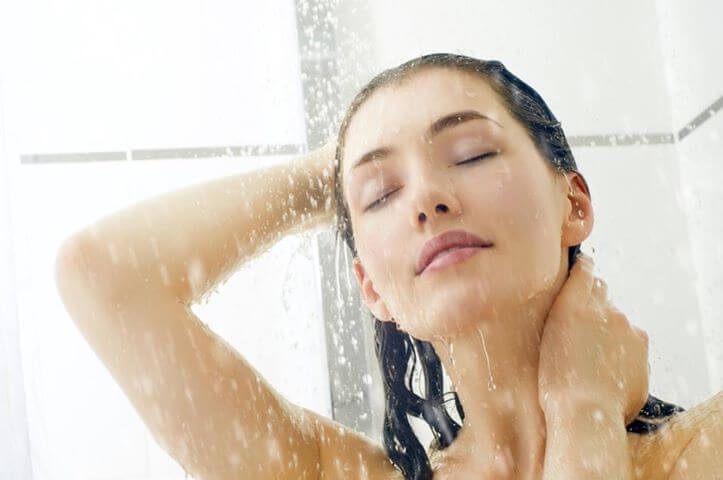 The ingredients that go into the shower products we use
We know, or we should know, that most of the products we use when showering have a large amount of chemicals, such as parabens and xenoestrogens, as well as some petroleum products that obviously have damaging effects on our well-being and are often associated with certain types of cancer.
Our skin is a vast and complex organ. Take care of it!
It's worth repeating once again that our skin is the largest organ in the body and, therefore, we should take care of it as best we can. Our skin has a number of oils and different natural substances that can be drastically affected if we shower too many times per day.
That's why we should avoid washing our skin several times in the same day. By following this rule, you will be able to conserve the natural elements in your skin, such as bacterial flora; this element is one of the most important ones in the skin and, therefore, is crucial to protecting yourself from foreign substances on your skin.
Tips for maintaining good hygiene in the shower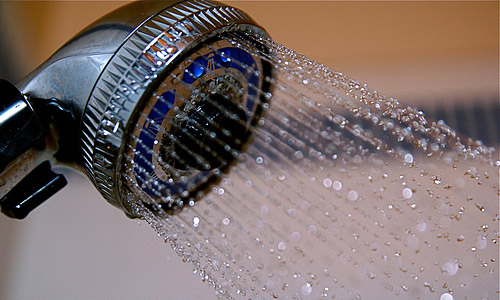 We know that showering daily doesn't affect us in and of itself. However, what does affect us is showering too many times per day and using too many strong, chemical products on our body. Considering this truth, we've compiled a list of tips for maintaining good hygiene in the shower.
Don't go overboard with hot water. Most people love any excuse to take a nice, hot shower, but you should keep in mind that prolonged exposure to hot water can increase problems in your dermis. So, if you want to enjoy hot water, keep your shower short and choose a more moderate temperature.
Try to use a gentle soap with few chemical components. If you can get your hands on natural soap, that will be even better for your body!
The best way to apply a facial mask is to do it before showering, not after. That way, your skin won't absorb any irritating chemicals that might be present in the mask.
After applying products like soap, shampoo and others, you should rinse it off thoroughly so that no excess products are left on the skin after you get out of the shower, because these could dry out your skin.
We do not recommend drying off by harshly rubbing a towel against your skin; this can make it rough and dry. Instead, we suggest patting your skin dry, and applying a quality moisturizing cream before drying off.
What is the best water temperature to use when showering?
To finish up this article, we also want to point out the importance of water temperature, so here are a few tips.
For a cooler shower, we recommend aiming for about 75° F, which will tighten up your skin. If you're looking for a warmer shower, you should go for temperatures around 86° F, which will allow your whole body to relax.
Similarly, hot water, around 104° C, will have a refreshing effect. Yes, you read it right: refreshing. At this temperature, our body begins letting off its own heat, thus creating a fresh sensation. However, we recommend avoiding hot water in excess.