Quit Smoking at Last: a Guide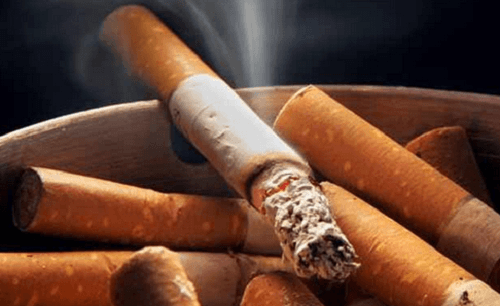 No matter how long you've been smoking or how much you smoke, quitting this dangerous habit is never an easy task. The more you become acquainted with your options for quitting, the more tools you will have to put out that last cigarette. Here are some tips for creating a plan of attack that will allow you to manage your addiction and finally eliminate it from your life!
Why is it so difficult to quit smoking?
Cigarettes contain chemicals that create a physical addiction, but they can also become a psychological habit. Nicotine is the primary element contained in cigarettes, and it is known to provoke a spike in energy levels that our bodies crave each time more than the last, thus also increasing our addictions to tobacco.
Another factor that contributes to cigarettes' addictive features is that the habit itself becomes a form of combating anxiety, stress, depression and even boredom. All of this facilitates cigarettes' intrusion into our daily lives.
Figure out what kind of smoker you are
Anyone who has already tried to quit smoking knows that it is not easy and that there are a huge variety of factors that can pull us back in. Because of this, the first step to quitting the habit is to identify what kind of smoker you are. In order to do so, you can ask yourself the following questions:
When do you smoke? (When you wake up, after eating, when you feel anxious, etc.)
Are you a social smoker? Do you only smoke when you are with others or do you do it on your own as well?
How bad is your addiction? Do you smoke multiple cigarettes a day or can a nicotine patch give you the effect you are looking for?
Do you associate smoking with any other habits or activities? (drinking, gambling, particular people or places)
Are you willing and/or able to seek help with a therapist or counselor?
Make a plan for quitting
Now that you know what kind of smoker you are, it is time to take the next step and make a concrete plan that will allow you to permanently eliminate cigarettes from your daily routine.
Decide what day you are going to stop smoking. If you have been intending to quit this addiction for a while now, you will know that the first step is always hard. You will probably spend a lot of time postponing or putting off the day that you will start the process, so it is better to just pick a day and stick to it. Make sure to pick a day within the next two weeks and the sooner the better.
Tell all your friends and acquaintances that you are thinking of quitting. Social pressure is a key element in everyone's lives and when you tell everyone that you are thinking of doing something, you allow yourself fewer possibilities of failure. The more people who know that you are trying to quit, the more support you will have. You might even find others that will join up and try to quit along with you.
Challenge yourself not to smoke. We are all competitive and we like to prove to ourselves that we can do better all the time. You can use this natural tendency to your advantage and give yourself small challenges and goals that will help you overcome the addiction over time. For example, if your starting date is Friday, you can challenge yourself not to smoke the entire weekend. Once you have achieved that, make it the whole next week and then etc. etc.
Keep yourself away from all tobacco products. Even if you are resolutely decided never to smoke again, the more access you have to tobacco products the more probably you will give in to the addiction. To avoid this, try to purge your house, office, car, and all other places you spend time or used to smoke of all products containing tobacco.
Seek the help of a professional. If your addiction is too strong for you to handle on your own you can talk to your doctor or a psychologist. Your doctor can prescribe certain medications that can help you combat the addiction, and a psychologist can arm you with the psychological tools you need to fight the addiction in the most natural way possible. 
Remember!
Quitting isn't easy, but it is possible. Once you have made up your mind, stick to your decision and remember the motives that drove you to that decision. Don't try to pressure yourself too much at once and take it one step at a time.