Natural Treatment for Hypothyroidism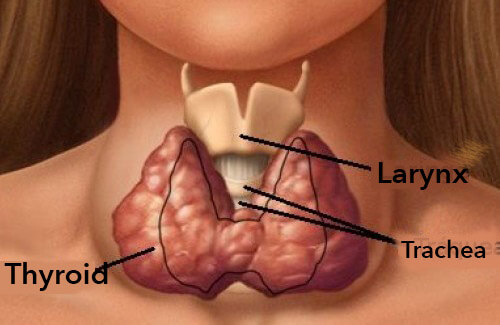 Hypothyroidism, which affects 3% of the population, is a decrease in thyroid hormone levels in the blood plasma and shows symptoms like fatigue, weariness, muscular weakness, feeling cold, unexplained weight gain and weight loss, and anxiety, depression, or other emotional instabilities.
There are also more subtle symptoms that can help us detect this difficult-to-diagnose disease: pale complexion, hair loss, thinning in the outer corners of the eyebrows, and very dry skin.
Recommended Foods
If we suffer from hypothyroidism, it is good for us to eat the following foods regularly:
Eggs
Cucumbers
Peas
Figs
Iodized salt or sea salt
Seafood and iodine-rich algaes like kelp, fucus, and spirulina
Fish
Shellfish
If we do not like eating algae, (and we recommend that they be organic so they don't contain toxic substances), we can take them as pill supplements.  They do not only give us iodine, but also many other minerals and essential amino acids that are very beneficial to our bodies.
Another option would be to prepare ourselves an algae salt.  We should grind, or put through a mill, sea salt and the algae of our choice, as well as aromatic herbs, mix everything and store in an airtight container.  The salt will act as a preservative.  We can then use the mixture the same as normal salt in soups, stews, etc.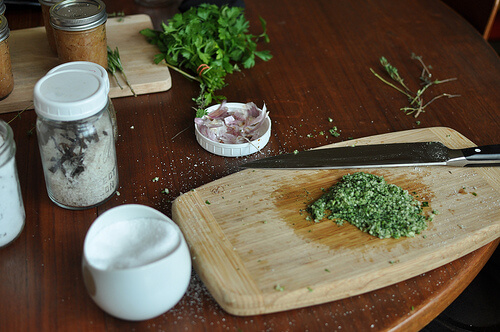 On the other hand, we should avoid the following foods, as they block our absorption of iodine:
Purple cabbage
Brussel sprouts
Cauliflower
Cabbage
Soy
Peaches
Beans
Lima beans
Processed foods
Refined foods
Tapwater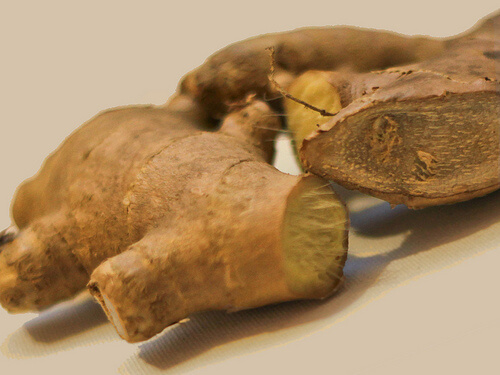 We should also prepare mint and ginger infusions and make foods with small quantities of cayenne.
Natural Medicine
Together with a naturopath, we can determine if it would be good for us to take homeopathic treatments (Kalium Iodatum or Magnesium Phosphoricum), or perhaps trace elements (gold, iodine, lithium, copper manganese, or copper zinc).
With regard to emotional issues, we can turn to the Bach flower.  In some cases of hypothyroidism, wild rose (rosa acicularis) is suggested, a flower that is helpful in cases of deference, apathy, and lack of interest.  However, it is always recommended that a specialist be the one to evaluate the emotional health of a person.
Other Advice
Exercising is a natural stimulant for the thyroid gland, and so we suggest that you do it regularly.
Hydrotherapy, therapy with water of different temperatures on different areas of the body, can also help us to stimulate and relax the body in a natural manner.
Finally, we can turn to acupuncture, through means of inserting very fine-tipped needles in specific parts of the body to help regulate thyroid function.  We should attend several sessions and we recommend that you look for a skilled professional.
Photography courtesy of newsusacontent