I Love You, But I Don't Need You
Have you ever given yourself time to be single? Are you afraid of being alone? If your life depends on having someone at your side, you won't ever be completely happy.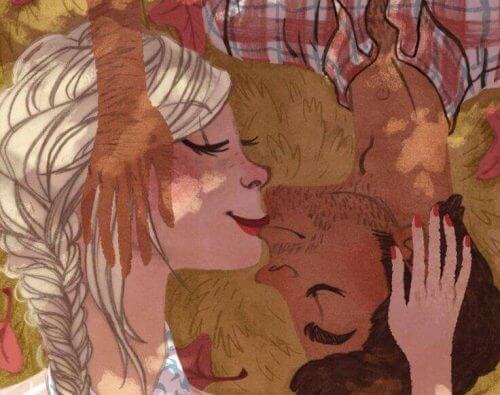 I love you, but I don't need you to be happy or alive. I know people think those are synonymous. But today, I know that I can be OK without you.
Movies, culture, and society has ingrained in you the idea of a romantic love that destroys you, when love should be something that makes you happy.
This has caused many people to become emotionally dependent, a problem that is becoming more common.
"Read: When Friendships Dry Up, When Love Extinguishes"
I don't need you to be alive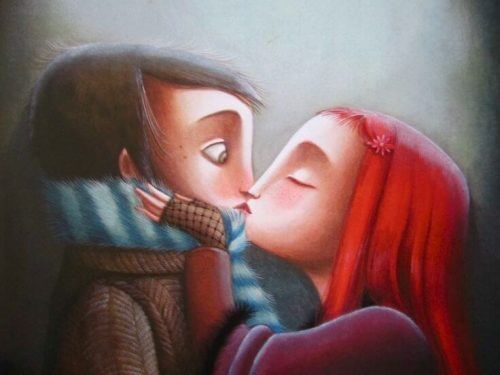 There's this idea that suffering is an inextricable part of love, but it's a lie. This myth has been propagated over and over and can be summed up in the famous, "I can't live without you."
A fear of being alone and feeling like a failure in your love life may make you say yes to the first person that comes your way.
This is what happens with emotional dependence.
It makes you go from one relationship to another, because feeling like no one loves you gives you anxiety. However, it goes away when you're in a relationship.
But after all this, it's now clear: the love you're experiencing is not real.
How can you fix this? Avoid falling into the following traps.
Idealizing your partner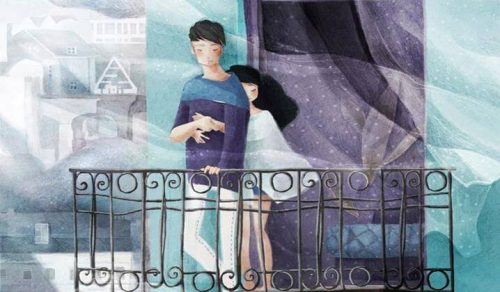 Have you ever wondered why everything's so great at the beginning of relationships but then things go downhill?
The answer lies in the idealization of Prince Charming or the princess, when you let things go that really do bother you because you think you can put up with them. Or, you harbor a hope that they will change.
However, this means you're creating a love that's not real, since you're looking through rose-colored glasses and only seeing  what you want to see.
Maybe it comes from emotional weaknesses that make you only see what you need and overlook the rest.
"Check this out: If You've Done Everything You Could to Make It Work, You Can Walk Away Without Regrets"
Low self-esteem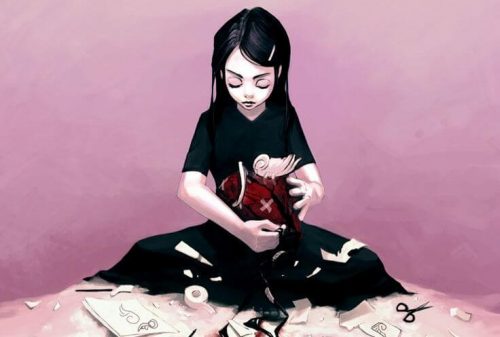 Needing to be in a relationship can create a low self-esteem that has consequences in all areas of your life.
This need becomes essential, your primary goal. It's goal that, if left unmet, makes your whole world crumble.
Your world revolves around the perfect relationship. If it doesn't work, the failure takes over you and your self-esteem plummets.
Falling in love, for people with low self-esteem, turns into an all-absorbing process when you have to give your whole self and risk getting seriously hurt.
People like this aren't able to set limits, and so they suffer in their love lives.
"Don't miss: Types of Attachment in a Couple"
Being in a relationship is not everything. That's why I don't need you.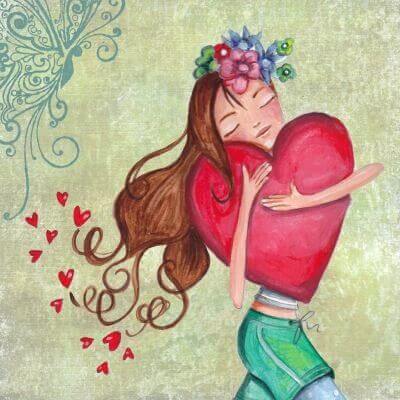 You may know on some level that being in a relationship isn't everything, but it is a belief that's so ingrained in you that it's very easy to make the mistakes we just talked about.
You can live perfectly well without anyone at your side. In fact, anyone who has never had the opportunity to be single should take advantage of the situation if they ever do find themselves not in a relationship.
After all, when you're alone, you get to know yourself, and you reflect on the relationship that has just ended.
This is how you mature and figure out what you liked and didn't like in the relationship so the next one goes better.
It's a very positive thing to do, but needing to be in a relationship often clouds your vision and keeps you from appreciating the time when you don't have to think about anybody but yourself.
It's the only time when you'll learn that you can love someone without needing them.
"Before you go, read: To All the Strong, Independent Women Out There: Don't Change"
Have you ever given yourself time to be single?
Are you afraid to be alone?
If your life depends on having someone at your side, you won't ever be completely happy.
You will be letting yourself down, and that's the worse mistake you can make. The only person that is always with you is you.
Stop neglecting yourself and start loving yourself.
Principal image courtesy of wikiHow.com