How to Look Younger with a Haircut and Proper Care
In addition to choosing a hair style that makes you look younger, it's important that you keep your hair healthy, nourished, and shiny to maintain that youthful feeling.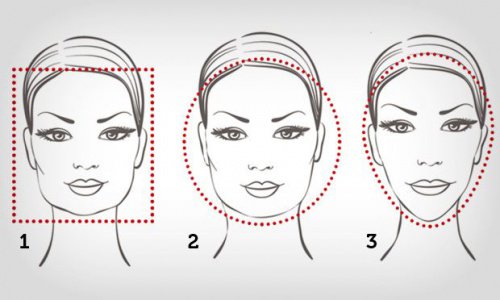 Is it possible to look younger with a haircut? Of course it is! Sometimes it's worth taking a little risk and trying something new. This is an easy way to get a younger, fresher appearance.
Looking younger with a new hairstyle is possible and we'll show you how. But it's also important that you take good care of your health. We'll explain what you need to do below. Are you going to miss out on this opportunity?
How to look younger with a haircut
Every single woman likes to hear that she looks more youthful, that she has a fresher, healthier appearance. But how do you get it? Sometimes, as we said above, you have to take a risk with a slightly different look. Pay attention.
1. Look at the shape of your face
Do you have a round face? Then you've got a soft chin and plump cheeks that are worth emphasizing. To do that, choose a haircut that gives you some vitality and movement around your forehead and temples. Never opt for a hairstyle that stops at the jawline, because then you do nothing but make your face look rounder. You want mobility and freshness, so it's best to let your hair grow past the jawline at least to the collarbone. Try experimenting with long layers and even bangs.
Do you have a square face? Avoid straight cuts, because they emphasize the shape of your face. Ideally you want to break up those sharp lines to give you a little more expression, more movement. Try to create more oval contours, and even choose an asymmetric cut for your bangs so that one side is longer than the other. It's best to have longer hair, as well, at least to your collarbone. Soft waves greatly smooth the harsh lines of a square face.
Do you have a long face? To break up a thin, long face you should try rounded bangs and then cut the rest of your hair in layers. It shouldn't be too long of a cut, perhaps just to the shoulders, and you'll look wonderful with a slightly "disheveled" look with soft waves.
2. Bold hairstyles to make you look younger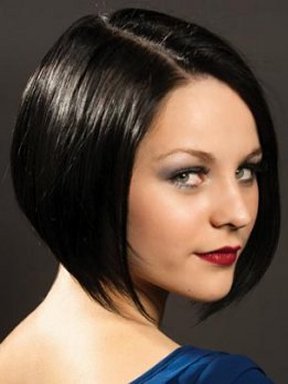 The "bob" cut is a very fashionable choice.
It's one of the most flattering haircuts today (as you can see in the photo above). Layered haircuts and "pixie" styles are equally flattering, and give you a more youthful appearance. It's about taking risks.
Shorter haircuts are ideal for getting lots of movement, while still adding softness to the contours of the face. You can choose a traditional short bob or something slightly longer – they're all well-suited for updating your look. And it doesn't matter if your hair is straight, wavy, or curly – these haircuts freshen your style and are attractive alternatives that are worth trying out.
3. Pixie cuts for short hair – a guaranteed bet to look younger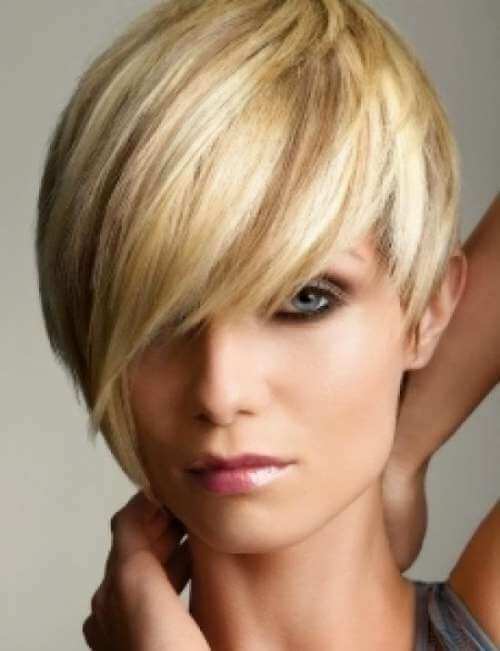 The "pixie" haircut is definitely a bold choice.
But why not give it a try? The reason for its appeal is that you instantly have fresh, youthful hair, and the style of the bangs is very important. In fact, always keep this in mind: bangs are a fun way to instantly freshen your look, and you can even cut them in an asymmetric fashion, as in the photo above.
The reason this hairstyle makes you look younger and more bold is because it accentuates and lengthens the appearance of your neck and collarbone. It's also a style worn by lots of famous actresses today. And as you would imagine, you can play with different colors, from light blond to honey-colored or chocolate brown. Choose your hair color based on what matches well with your skin tone.
Don't fall into the "black hair makes you look older" trap. That's simply not true. Jet black hair is elegant and flattering. Moreover, in a bob cut, having black hair with bluish undertones is simply evocative and beautiful. But would you dare try it?
Healthy hair makes you look younger
1. Aloe vera and beer mask
Use this aloe and beer mask to nurture and moisturize your hair, giving it an attractive shine. For best results you should use this treatment three times a week. How? Pay attention:
Ingredients:
½ cup of non-alcoholic beer (100 ml)
Two tablespoons of aloe vera gel (10 ml)
Mix these two ingredients in a bowl, and then apply them to damp hair for 20 minutes. Use a shower cap if desired. Once time is up, wash your hair normally and then use a good conditioner. You'll see how much better your hair looks after this easy treatment.
2. Avocado, mayonnaise, and almond oil mask
Ingredients:
½ ripe avocado
2 tablespoons of mayonnaise (10 ml)
2 drops of almond oil (3 ml)
Almond oil can be found in specialty food stores or natural stores. It's not expensive, and it has numerous uses, so it's worth keeping on hand. To prepare this mask all you need to do is mix the ingredients together in a bowl until they form a smooth paste. Apply it to wet hair. Leave it on for 20 minutes before rinsing with warm water. This is simple and the results are best if you do it twice a week. You'll see how much better your hair looks.
Can you really look younger with a new haircut? Of course you can!