How to Naturally Resolve Thin Eyebrows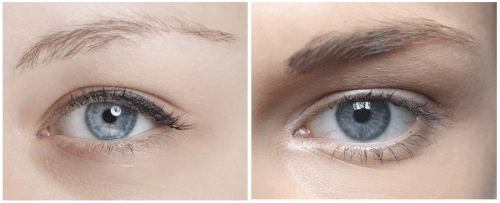 In addition to applying natural remedies to improve hair growth, if you want to hide thin eyebrows, it's a good idea to see a professional for correct shaping.
Eyebrow shaping has been influenced by different trends and styles over the years.
After thick eyebrows, came very thin eyebrows, and in recent years it's become popular to wear more natural looking eyebrows, but slightly trimmed.  
But some women suffer from having unusually thin eyebrows.
In this article we'll provide information and tips on thin eyebrows and explain how to naturally stimulate their growth.
Why do I have thin eyebrows?
Generally hair growth is defined by genetics.
Women with thin eyebrows generally have thin hair around the rest of their body, while women with thick eyebrows tend to spend more time as well on removing hair in other regions.
You should also keep in mind that if you have thin eyebrows, this could be a symptom of a disorder, especially if it comes on suddenly.
Symptom of a disorder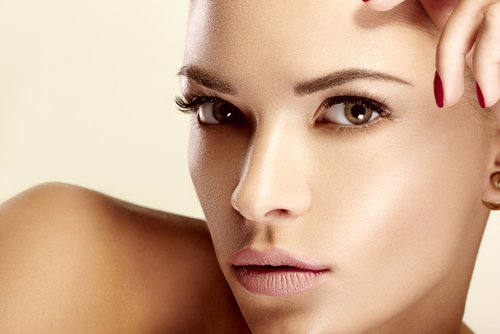 Hair loss in one or both eyebrows could be related to skin problems, hormone imbalances, autoimmune diseases or taking some sort of medication that could affect hair follicles.
Losing the outside of your eyebrow, for example, could be a symptom of hypothyroidism.
Keeping this relationships in mind can help prevent important health problems, and can thereby naturally, and completely improve the way your eyebrows look.
Castor oil remedy
Once you have considered this relationship between thin eyebrows and another kind of disorder, considering other possible symptoms, you could begin to use an old, but very effective remedy for making thick hair grow by using castor oil.
This dense oil has been used for decades as a purgative, but it also has properties that are recognized for stimulating and strengthening growth of hair, eyebrows, eyelashes and nails.
How to apply castor oil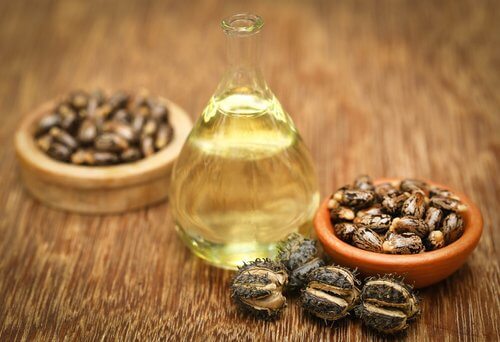 Once you have the castor oil, which is sold in pharmacies, you'll apply this remedy every night. You will need an old mascara brush that you no longer use to apply it.
At night when you go to bed, take off your makeup and wash your face.
Dip the clean mascara wand into the castor oil and apply to your eyebrows, moving from the inner corner, outward.
Repeat 3 to 5 times, then leave the product on all night.
Within one to two weeks you will already start to notice incredible changes, but you need to be consistent if you want to get thicker eyebrows.
If you like, you can also apply the castor oil to your eyelashes, to make these longer and thicker.
Good plucking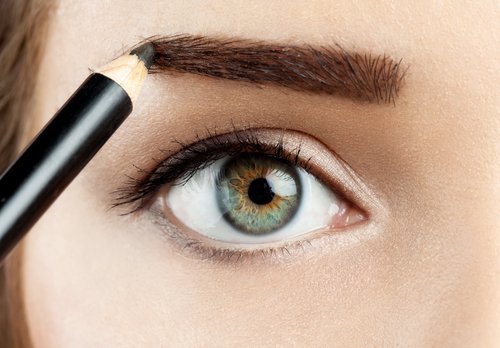 While your eyebrows are growing and becoming stronger, do not underestimate the importance of a good, professional plucking, which will help hide the thinner areas of your eyebrows. This will also shape your eyebrows according to your facial features.
Eyebrows are generally worn more naturally today, neither too thin nor too thick. Generally the inner past is a little thicker and more natural, then they arch up and get thinner towards the outer edges.
A good professional can help give your eyebrows a beautiful, natural look.
Brushing and drawing on eyebrows
A lot of women end up plucking away too much of their eyebrows and then they need to paint them in. Just a few years ago this seemed old-fashioned and over-the-top.
But today, it has become fashionable to discretely paint and blend them in.  This makes your eyes stand out and it gives your "look" different tones.
More and more eye pencils are being sold, which should be slightly lighter than your natural color. Paint them on discretely, then blend the color in. You can also use a special eyebrow brush to help with this job.
If you don't have any eye pencils, you can also use eyeliner, but you should always use the right color so that it looks natural.
Remember, it's always important to consider your face and eyes to highlight your features and to cover up any imperfections.
That's why we recommend that you see a professional at least the first time, so they can give you personalized tricks that you can later follow on your own.