Home Remedies to Treat Dark Spots on Your Legs
Thanks to these treatments, you'll be able to get rid of blemishes while also moisturizing your legs. Remember to let them set for a few minutes for best results.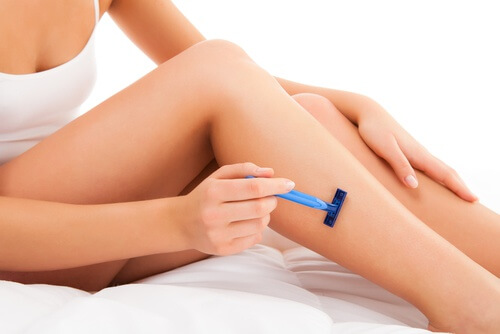 For perfect legs, a lot of women undertake a daily routine including exercise, which works muscles and helps keep them toned.
But when you're working on beauty, however, physical work along with other treatments help keep skin healthy, making your legs look and feel smooth, young, and blemish-free.
Today we're going to talk about those inconvenient dark spots on your legs. They are small black spots that form in the hair follicle that are generally visible after shaving or waxing.
These tiny blemishes form for different reasons, but generally they are believed to be caused by hair removal methods that only remove hair from the surface of the skin, leaving space between in which dead skin cells, dirt, filth, and other environmental factors enter, clogging the pore.
How to prevent dark spots on legs
The fastest and most effective way of avoiding unwanted spots on your legs is to say goodbye to razors and hair removal creams, especially when the problem gets worse after shaving.
If you can't avoid any of these methods, or if you're afraid to try other alternatives, then try to incorporate a daily exfoliation of the legs into your beauty routine.
Exfoliation helps get rid of dead cells and blemishes that accumulate on the skin every day.
To exfoliate, use a sponge or exfoliating glove every day in the shower. You could also apply a softening mask every day to nourish your skin.
Moisturizing exfoliant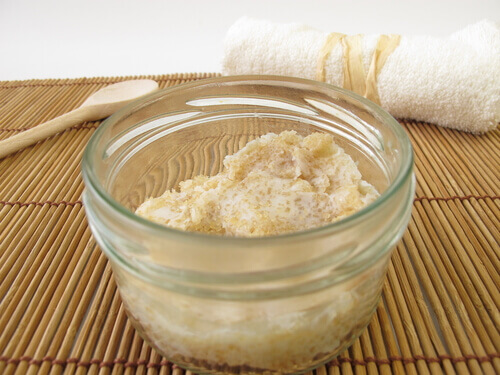 Like a lot of these types of products, this mask cleans skin deeply while also providing moisture to prevent problems with dryness.
Ingredients
2 Tbsp. brown sugar (25 grams)
4 Tbsp. olive oil or coconut oil (100 grams)
Directions
Mix the ingredients into a paste, then apply in a circular motion to the affected areas of the leg.
Allow the treatment to set for 5 minutes, then rinse with warm water.
Toning exfoliant
This natural exfoliant helps eliminate unsightly black heads on legs, but it also tones and firms skin to prevent problems like flaccidity and cellulite.
Ingredients
6 Tbsp. spent coffee grounds (100 grams)
4 Tbsp. coconut oil (100 grams)
Directions
Mix both ingredients, then apply the treatment to the areas you want to treat. Massage in circles to help get rid of dead skin cells.
Allow to set for a few minutes, then rinse with warm water.

You can get clean and soft skin by using this natural exfoliant regularly. These ingredients remove even the most stuck blemishes, which makes it absolutely fantastic!
Ingredients
4 Tbsp. baking soda (36 grams)
4 Tbsp. brown sugar (50 grams)
3 Tbsp. rose water (45 mL)
Directions
Make a paste by mixing all ingredients.  Then use it to exfoliate your legs, gently massaging it into circles.
Allow to set for 10 minutes, then rinse with warm water.
Clarifying exfoliant
Constant shaving as well as chemicals contained in hair removal creams can darken the skin, making the lefts lose their natural color.
If this is your case, you might need to try this homemade exfoliant as its ingredients can help skin go back to its natural color in no time.
Ingredients
Juice from 1 lemon
3 Tbsp. olive oil (75 grams)
3 Tbsp. sugar (45 grams)
Directions
Make a paste with the 3 ingredients and apply to your legs in gentle, circular massages.
It is very important that you do this at night, because the lemon could stain your skin if exposed to sun afterwards.
Antioxidant exfoliant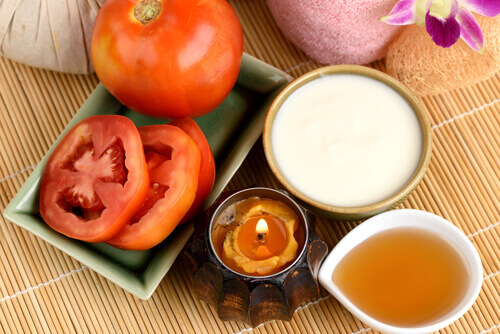 And one last, good exfoliant for blackhead-free legs, is this one, made with tomatoes.
This ingredient contains very powerful antioxidants that can help keep your skin beautiful, getting rid of dead skin cells and blemishes.
Ingredients
1 ripe tomato
1 tsp. salt (6 grams)
Directions
Crush the tomato pulp into a paste and mix with the teaspoon of salt.
Apply the treatment with a soft massage to the affected areas, and let set for 10 minutes before rinsing.