Hair Loss Treatment with Ginger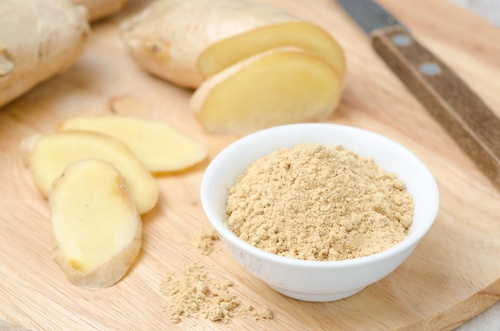 People love ginger.  Very few species are as therapeutic and beneficial to health and beauty as this traditional Chinese plant.  It is rich in essential oils, vitamins, minerals, antioxidants, and amino acids.  It is also an ideal hair loss treatment.
Ginger's properties to prevent hair loss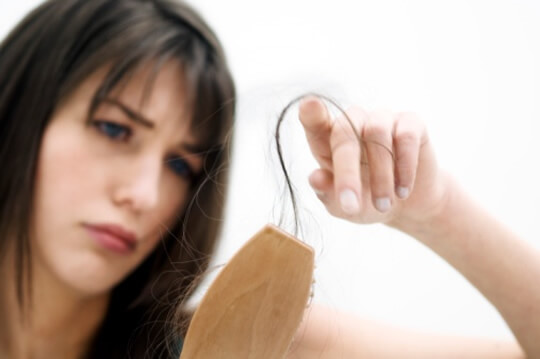 Ginger's health properties have been known of and appreciated since ancient times.  The natural richness of its compounds make it perfect for the following areas:
Reduces rheumatic and menstrual pain.
Perfect for the flu and colds.
Improves cardiovascular problems.
Ginger is also a good natural anti-depressant.
Reduces stress.
Improves digestion.
Regarding ginger's properties for preventing hair loss and stimulating hair growth, this can be seen in the following ways:
Ginger possesses a wonderful natural capacity for stimulating blood flow to the scalp, promoting circulation and thereby stimulating hair follicles and growth.  The fatty acids in ginger root are excellent for thin hair, promotion restoration and good hair care.
As you already know, dandruff can also at times promote hair loss.  We generally spend money on products to prevent this, but a lot of these chemical products could at times, be ineffective, or even cause allergies.  Ginger, on the other hand, is an excellent remedy for eliminating dandruff.  Thanks to its natural antiseptic properties, it becomes the perfect supplement that you should not go without.
How to make a ginger mask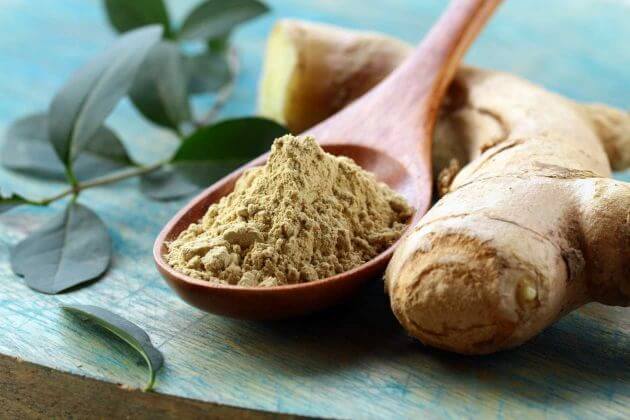 This simple ginger remedy should be used every other day for one month.  It will be more effective if you massage it in for at least 15 minutes, thereby allowing the mixture to be well absorbed into your hair follicles.  Let's take a look at the ingredients and how to prepare it.
What you will need:
One tablespoon of grated ginger
One tablespoon of jojoba oil (or olive oil)
How to prepare it:
It's easy.  Start by taking a piece of ginger and grating it into a heaping tablespoon.
Then, prepare the tablespoon of jojoba oil.  You can find this oil in natural food stores or in pharmacies, but at any rate, if you don't have any on hand, olive oil will work too.
Add the ingredients in a cup and mix well so that everything creates a uniform and oily paste.  It will smell really good, with the typically acidic fragrance that ginger has.
Now apply it to moist hair.  You absolutely must give yourself a deep and energetic massage, massaging your scalp well to stimulate blood flow.  Try to dedicate 15 minutes to it.
Slowly you will begin to feel warmth in your hair, which is a sign that the ginger is going to work.  Wait for 5 minutes before rinsing your hair.  Once you do rinse, use warm water that is not too hot.  This will provide the best results.
As you already know, this simple, ginger-based remedy will be useful not only to prevent your hair from falling out, but also for strengthening it and preventing dandruff.  Be consistent, alternating days for one month.  You will definitely get great results.