Foods That Reduce Joint Swelling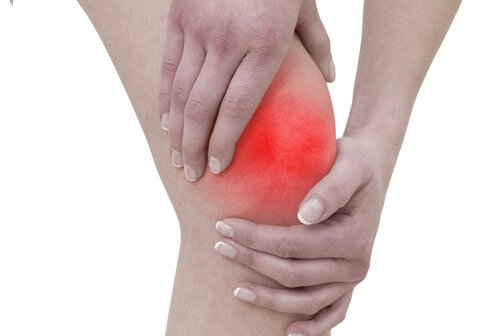 Osteoarthritis is a disease that deeply affects the joints, gradually causing the loss of joint cartilage. Nutrition is quite a powerful tool in preventing or treating this condition, either as a complement or aid to conventional medical treatments.
Anti-Inflammatory Foods
Osteoarthritis is an inflammatory disease which causes rigidity and severe pain in the joints, especially in the hands, hips, knees, back, and neck.  
A good diet that includes specific foods during daily consumption can be one of the best ways to prevent this ailment.
To be able to bear those inflammatory processes when they have already appeared, there are certain foods that help reduce joint swelling and improve these painful symptoms.  They are as follows:
Broccoli
Researchers at University of East Anglia have determined that this plant contains a substance called sulforaphane, which is a bioactive compound that has the ability to destroy enzymes that affect the joints, and are associated with the appearance of osteoarthritis.
Cherries
By means of various studies conducted at the Baylor Institute, experts have examined the effects that cherry pills have on some patients with osteoarthritis, and have found that more than half of the patients experienced satisfying results in regards to pain reduction and recuperation of mobility after having taken these pills for eight weeks.
 Salmon, Tuna, and Herring
Omega-3 fatty acids are abundant in fish such as salmon, tuna, and herring, and these fish are substantially important for naturally treating osteoarthritis due to their powerful anti-inflammatory effect.  Recent studies have shown that they have the capacity to reduce pain and improve joint function in patients suffering from osteoarthritis.
 Basil and Olive Oil
Olive oil and basil are natural products that can be of great help in fighting inflammation.  This natural remedy can be easily prepared by soaking sprigs of basil in olive oil, creating an effective combination for massaging affected areas.  This mixture can be warmed a little before use, massaging at least twice a day.
This ancient natural remedy is used externally to treat inflammations caused by different ailments, especially those caused by osteoarthritis.
Don't forget that the best way to control these diseases is to do everything possible to prevent them, and it is therefore ideal to keep a healthy, balanced diet, rich in fruits and vegetables, as well as exercising daily.  It is sufficient to walk for half an hour every day in order to maintain good health.