Five Healthy Exercises for Knee Pain
Even though these exercises don't usually have a great impact on your knees themselves, you should always determine which ones are best for you before doing them.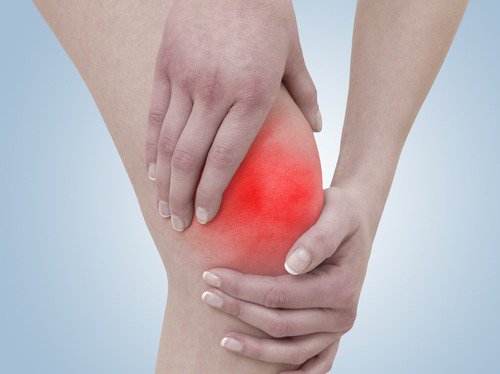 On our website, we've talked a lot about the importance of staying active. Surely, you've heard about this a lot. However, when we have knee pain, exercising isn't very nice. That's why it's so important to discover healthy exercises for knee pain.
Of course, you can decide to do nothing. But this would make your physical condition worse. In addition, sometimes this increases your knee pain.
The truth is that the pain in your knees is a pain that can affect your daily life if you don't catch it in time.
It can start with an occasional pain or because of a severe injury. However you should always pay attention to it when it starts.
In this article, we want to tell you about the healthy exercises for knee pain.
1. Walking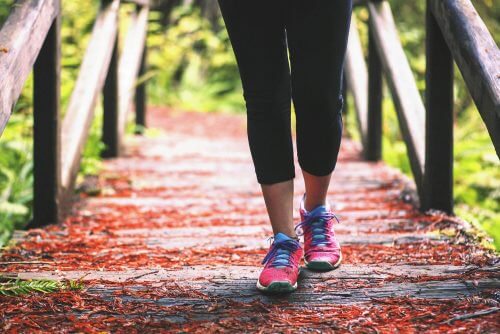 Waking is a low-impact activity that barely affects your joints. We put this first because it's the easiest and most practical of the healthy exercises for knee pain.
This doesn't just help you to stay in good physical condition. It also helps you to get vitamin D if you do it outside and get some fresh air. Best of all, this will also help you to reduce the pain.
The best thing to do is to start walking on flat, paved surfaces that are firm.
Even though it's recommended to walk for 30 minutes per day, you can split this up into shorter walks.
This is a tip that you shouldn't ignore if you have a very intense pain or your knee starts to give you pain after a few minutes.
If you think that your legs are stronger, you can increase the length and intensity.
2. Cycling
Cycling is a low-impact sport that gives you the advantage of choosing between a stationary bike and an outdoor one.
The repetitive movement that you do on a bicycle works the tendons that are around your knees. It also works the muscles that support your joint movement.
If you think that cycling only increases the pain, don't worry. It doesn't put pressure on your knees.
However, you always need to start peddling smoothly. Then, go faster as you go along.
Try to ride your bike three or four times per week for between 25 and 30 minutes. This will increase the strength of your legs and your cardiovascular capacity.
3. Swimming and aquatic aerobics
Another one of the recommended exercises for knee pain is swimming and aquatic aerobics.
First of all, it doesn't put any pressure on your knees. Also, it's the best option if you've had an injury and you can't practice any other sport.
This is because water supports your body weight. As a result, you can have exercise sessions in the water to increase your resistance and elasticity. Plus, you don't have to force your knees.
This will let you jump, turn and twist without feeling pain.
This kind of exercise is ideal for those who suffer from arthritis, osteoporosis, and fibromyalgia.
4. Elliptical machine
Does the idea of walking as an exercise not please you because it doesn't pose a challenge? In this case, you need to consider using an elliptical machine.
You use the same force for walking. Because of this, you don't hurt your knees. However, you can play with variables like velocity and inclination to make it more interesting.
If you want to develop strength in your legs and increase your cardiovascular capacity, this is the exercise for you.
Start with 15 to 20 minutes per day to get your legs used to the movement.
As your legs get stronger, you can increase the speed and length of the elliptical exercise.
5. Yoga and Pilates
The last two healthy exercises for knee pain are yoga and Pilates.
These are two low-impact options, and they're easy to do. You only need to make sure you have enough space.
Both yoga and Pilates allow you to:
Correct your posture
Increase your muscular resistance
Lose weight
Strengthen your body
Relax your mind
It's recommended that the first few times that you practice them, you take classes with and expert. The poses are easy. However, you can end up with back pain if you do them wrong.
Keep in Mind
Now that you have a more general idea of the exercises for knee pain, remember:
Don't overexert yourself. Start by exercising for 15 to 20 minutes three times per week.
In addition, it should always be done with the supervision of an expert.
Ask your doctor if there's any reason you shouldn't do these exercises. If you have an invasive injury, it's likely that your doctor will recommend that you give some of these up.
Wear appropriate footwear. It's not a good idea to go out with brand new shoe to do a long walk; you could end up with blisters. At the same time, old shoes can be too worn down. This can make you slip, causing more injuries.